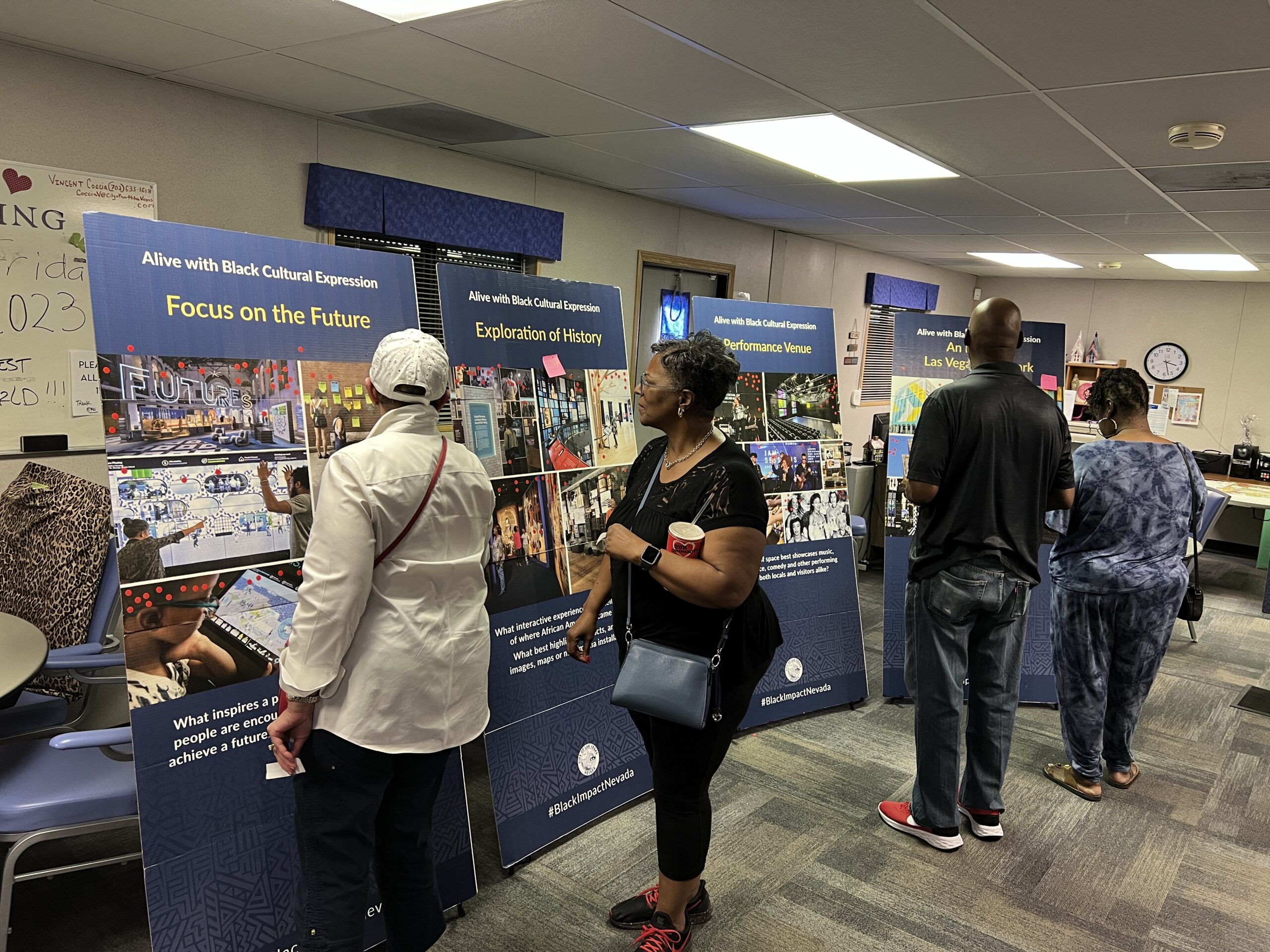 By Tianna Mañón
Maya Ford had no idea when she created the Standard of Love, a model for compassionately collecting data and working with communities, that one day she could be helping the city of Las Vegas create a new, major African American Museum and Cultural Center.
"It's surreal but we know this work is valuable for establishing a whole genre of Black stories that have been ignored up until now," she explained. "What's the story of Black folks in Las Vegas, in the West and how did they contribute to major movements like the Civil Rights Movement? Telling those stories, and doing it accurately, while aligning with the community's values is critical to ensuring they're not lost forever."
The museum is currently slated to include:
Exhibits that detail Black Americans' expansion into the West, adding more to the story of The Great Migration which typically pinpoints the 1970s as the expansion West, but is not wholly accurate
Personal stories from residents and local historians
Details about the role of Las Vegas in the Civil Rights Movement, including desegregation.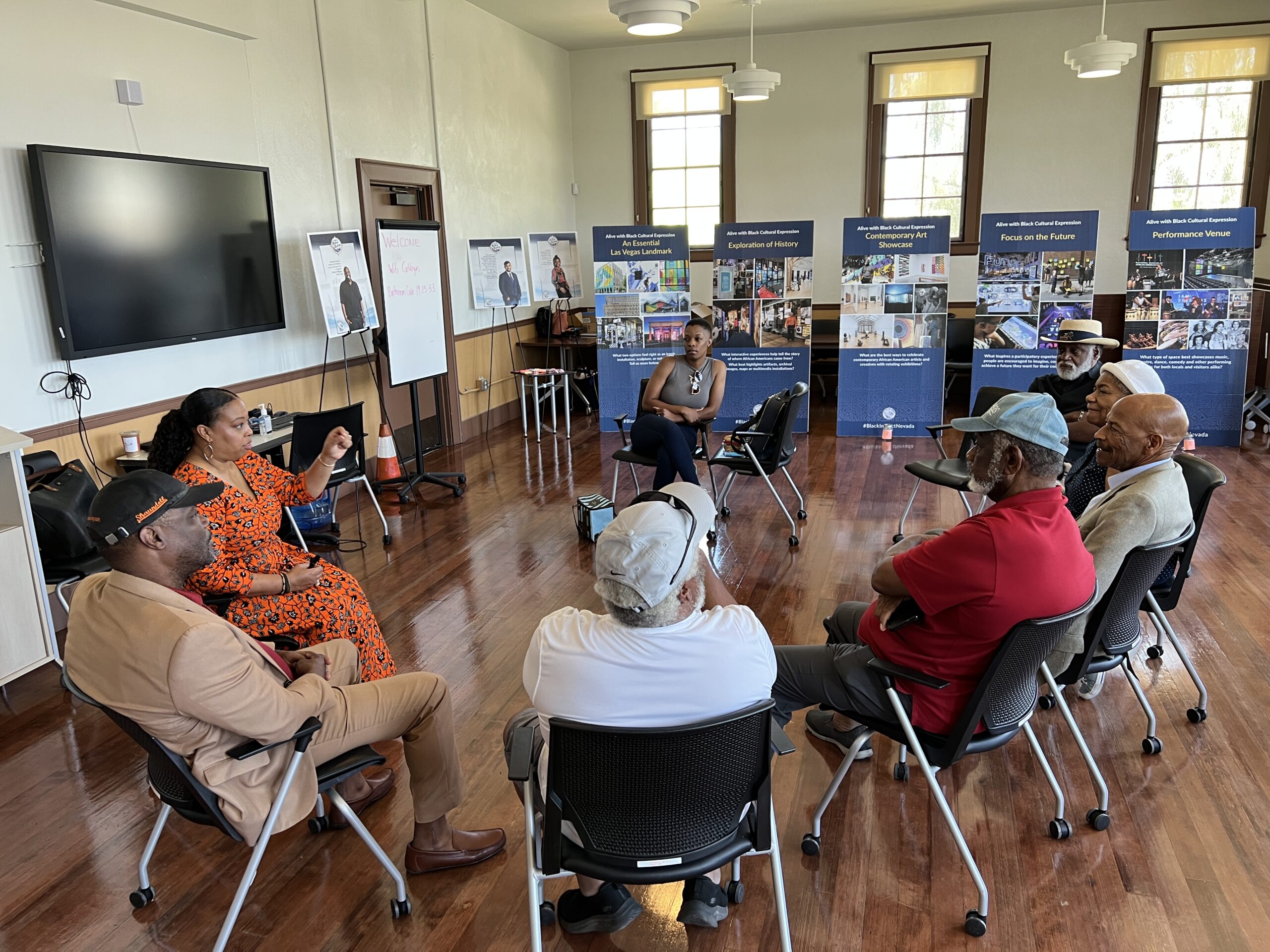 "The approach for the museum is to connect the many and varied existing and historic cultural facilities in the community while expanding storytelling opportunities of the African American experience through collections and programming," cites the City of Las Vegas' webpage on the project. 
City officials are slowing down the process to ensure residents are included in the master plan, establishing shared priorities, aligning community strengths and resources.
That's where Ford comes in.
FordMomentum! 's 5-pillar system, the Standard of Love, or STOLO, includes focusing on Literacy, Values, Self-Esteem, Economic Power and Justice. Instead of working with pockets of activists who fight for certain demands, Ford's system is able to systematize this across their work, using surveys to identify what residents want, research to learn historic values and trends and, ensuring above all, that the community's stories are used to economically empower the area.
"So much of our work isn't just numbers or data. It's about equity and making things equitable," she explained. This model was also used in Houston, TX to improve housing access over the next decade.
"In addition to museum facilities that may include standing and rotating collections, this master plan will include exploration of the development of a cultural arts center to incorporate African American art and artists of all varieties, as well as facilities within which cultural and performing arts production can occur," the webpage continues.
"We want this space to compete with major performance halls and concert venues in Las Vegas as a way to bring more attention to the city's Black communities and, from there, history," explained Ford. "Our goal is that one day every major performer from Usher to Lizzo would choose to have their residency here in this cultural center instead."
The process for the museum is a long one and it's still in its beginning stages but officials and the community are hopeful that this will allow the finished product to be more aligned with the neighborhoods' values, showcasing both the city's Black historical icons and connecting visitors to the work being done today.
The next steps are to complete the master plan and present it to the city which could happen as early as this fall. A finished museum won't be done for at least 3-5 years but this just gives organizers more time to align larger voices like Anna Barber, instrumental behind the building of the Smithsonian Institution's National Museum of African-American History and Culture, and Gallagher & Associates, a major museum-planning organization, to build exactly what residents want to see.
"The opportunity for a Black and Family-owned marketing firm to do the research for an African American museum in Las Vegas is priceless," said Shaundell Newsome, owner of Las Vegas-based SUMNU Marketing. "An African American museum and cultural center in Vegas will enhance the lives of local Blacks spiritually and organically."
For more information and for the latest updates, visit the City of Las Vegas' website and subscribe to FM! 's newsletter.