The Poetic Ruminations of Mr. Born Nice, 2013 24 pages.
A chapbook of original poetry with Marc writing under the persona of "Born Nice" These 10 poems are curated from years of readings conducted at Sister's Uptown Bookstore.
Everything To Learn, Nothing To Teach, 2015 174 pages
A book of 16 essays about social issues, politics, and my personal recollections. Based on the award winning Polite On Society, it is a collection of pieces dealing with contemporary issues.
Poetic Ruminations: Volume 2, 2018 40 pages
Save
Save A collection of 15 poems, and a follow up to 2013's Poetic Ruminations. These are much more topical.

Binge Watcher's Guide to Black Mirror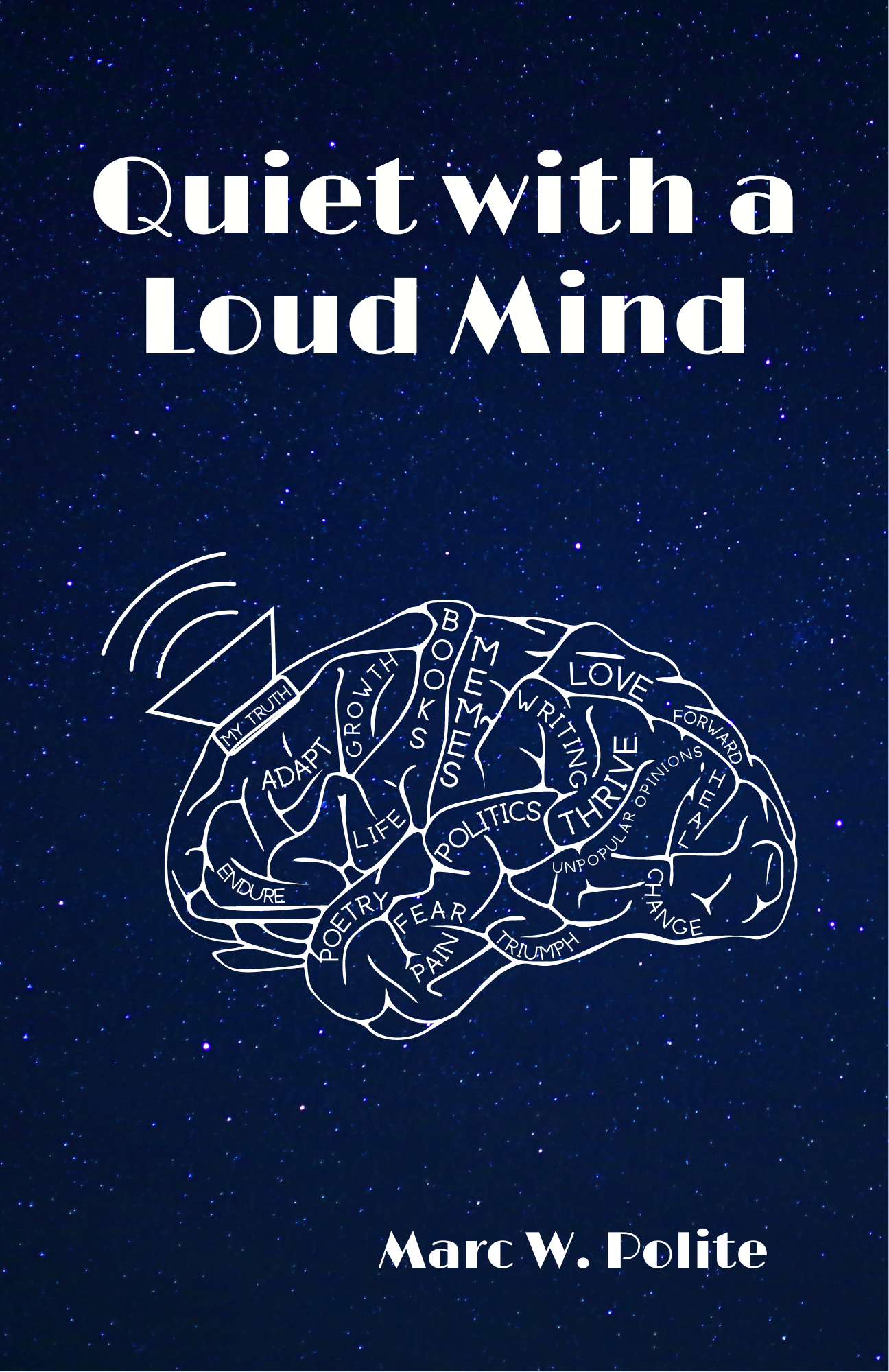 Quiet With A Loud Mind, 2022, 45 pages
Quiet with A Loud Mind is my third book of poetry. A collection of 25 poems, it represents a break from the Poetic Ruminations series.