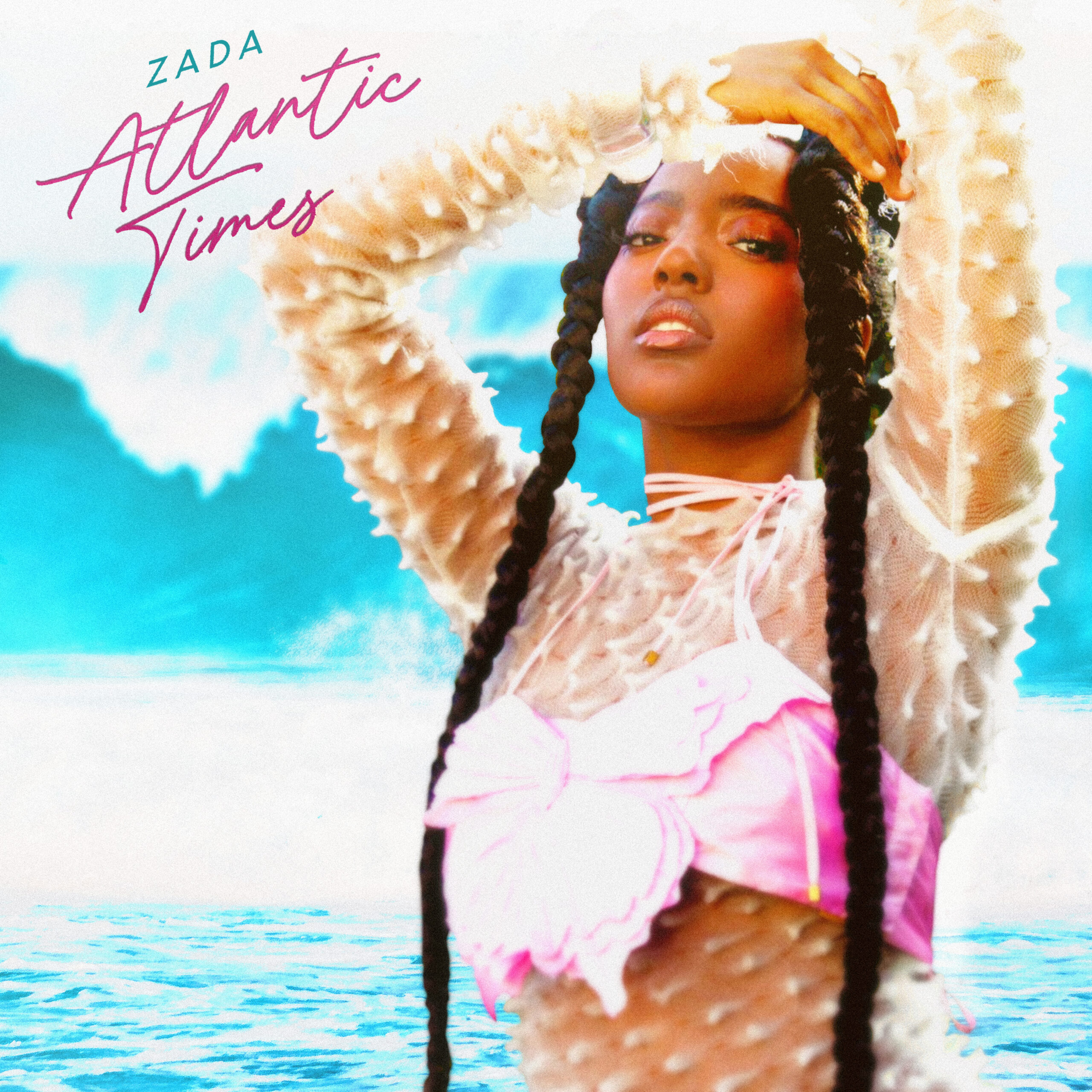 I n a world where everything is increasingly virtual, ZADA is tethered to nature.
Ethiopia-born and Canada-based, the 20-year-old was raised in the snowy mountains of
Whistler, British Columbia. This natural environment informs ZADA's singular musical
voice, a fresh blend of neo-soul and R&B with generous doses of Afrobeat and folk,
propelled by organic grooves and breezy melodies.
In the last year, ZADA has released a kaleidoscopic selection of songs that reflect the
hues of her unadulterated style. Among these are the soulful "Snakes and Ladders" and
the revealing "Nomad."
Says ZADA, "When I was writing 'Nomad,' I was pulling from my past experiences. With
my upcoming songs, I focused on the present, choosing to express my feelings more
intently, and covering topics I was shying away from before."
ZADA's exploration and growth as a musician have led to the smooth sophistication of
"Atlantic Times," the first single from her forthcoming debut album. With its understated
shuffling beats, the song is a perfect showcase for ZADA's silky tones.
The Grammy Award-winning Chin Injeti (Eminem, Drake) and the Juno Award-winning
Brian West (Sia, Maroon 5, Nelly Furtatdo), are in the producers' seat for "Atlantic
Times." The two have been staples among ZADA's collaborators since she connected
with them through Vancouver's Hipposonic Recording Studio in 2020.
"Atlantic Times" sees ZADA pushing out of her familiar comfort zone and taking her
songwriting on the road.
Her mobility led to her getting reacquainted with the guitar as a
portable songwriting tool—although, "Atlantic Times" got started on piano. It began with
ZADA responding to a beat created by Injeti and West. Each of them then took turns
creating a backdrop of percussion using kitchen utensils.
The idea for "Atlantic Times" came early one morning on a surf outing. Says ZADA, "I
remember watching the water lap over my surfboard and it made me think of the push
and pull of relationships. I went into the session with that as my inspiration. I wanted to
capture the essence of the feeling you get when you meet someone, catch a spark, but
you go your separate ways, then wonder if it's a lost connection, or if those seconds
could be recreated one day."
Over the course of a decade, ZADA has developed her sonic palette. It began with her
picking up the aforementioned guitar at the age of seven, playing by ear. She moved on
to the piano at the age of 12. She also expressed herself through poetry, which she
began matching up with her raw compositions in her mid-teens. Says ZADA of her
songs at the time, "I did a lot of improvisation and jazz style piano playing and cinematic
chords."
It was through renowned vocal coach Lis Lewis (Rihanna, Kali Uchis, Demi Lovato,
Britney Spears), that ZADA began getting comfortable with singing. Lewis also
introduced ZADA to the Songwriting School of Los Angeles, which ZADA credits for
much of her songwriting practice.
While working on her musical training, ZADA remained grounded in her outdoor
activities. In addition to surfing, she is an avid horseback rider and skier. Her connection
to her environment is apparent in her picturesque videos which show ZADA at one with
the natural setting. She is involved in all aspects of these visual representations from
storyboarding concepts, set design and co-production.
Three years later, ZADA is much more comfortable articulating herself musically and
personally. She takes experimental cues with her vocals from Erykah Badu on one
hand, and FKA Twigs' multidimensional songwriting on the other. On ZADA's
forthcoming album, vulnerability is at the core of every song.
Says ZADA, "This project is different from what I've done previously, but, in some ways,
I see the 'Nomad' character continuing its journey. Some prompts I gave myself for the
album were: 'Where is the Nomad now? What are they doing? What are they feeling?'
"Exploration" is how ZADA characterizes her work to date. Moving forward, what
propels her is "energy." New sources of energy come from sonically picking up the pace
and changeable working settings such as Los Angeles, Hawai'i and the UK. New
synergy is also part of the equation with a cross-section of collaborators including Mr.
Hudson (Jay-Z, John Legend, Duran Duran), Kareem James (Nicole Scherzinger,
Duckwrth), Elliot Beenk (Steve Lacy), and revered mixer Neal Pogue (HAIM, Doja Cat).
Says ZADA, "There's an endurance to making music and being myself. I'm figuring out
the finesse of throwing away all my inhibitions and expressing exactly how I feel. I'm
excited to open a new chapter to my story."
The single Atlantic Times debuts August 4th.