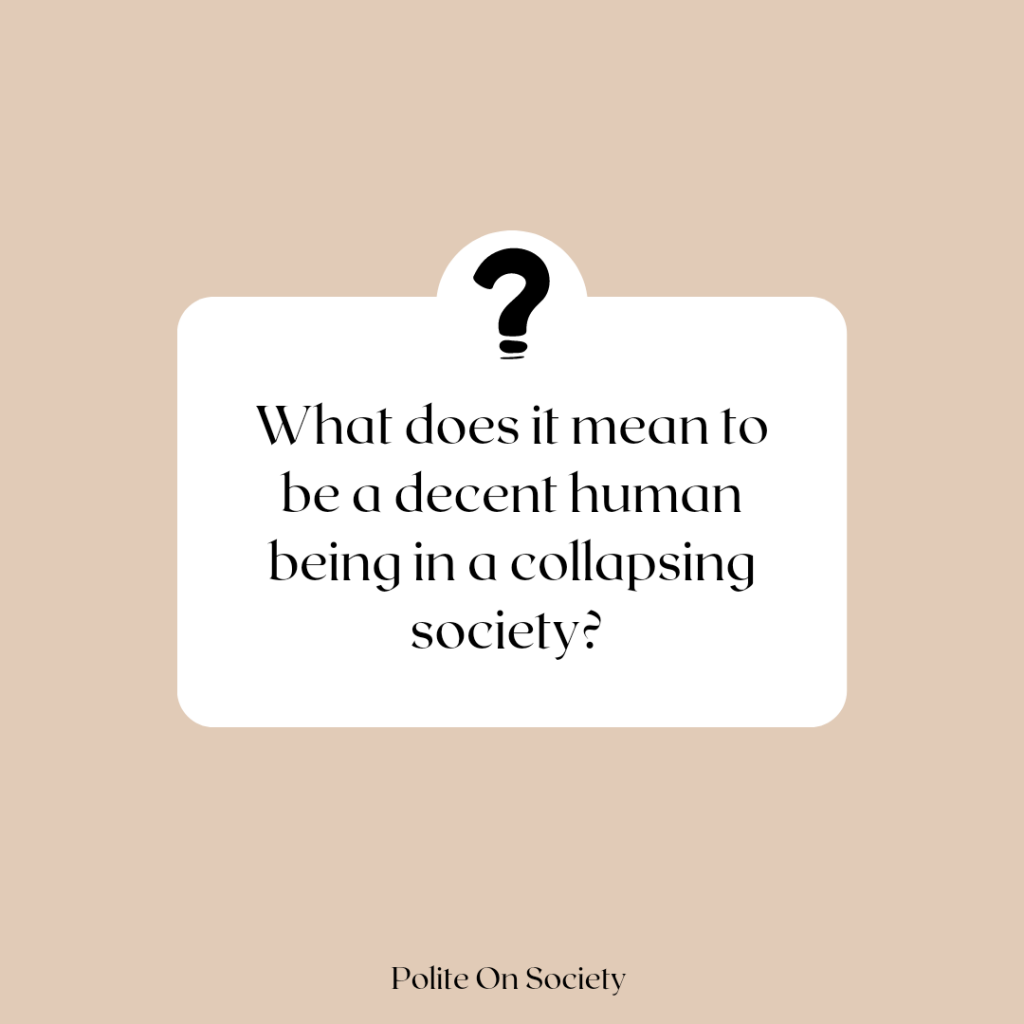 By Marc W. Polite
Good morning, everyone. A thought has been rolling around in my mind for a while now.
As we all do our best to live through the various shocks of contemporary life, I wonder about the way we choose to move through this moment.
Everyone has a choice of how to deal with whatever comes their way. In short, I am asking what does it mean to be a decent human being in a collapsing society? Let's just take two concerns out of many for example. The pretext, and build up for a hot war looks almost inevitable.
There's no viable, collective solution to the ongoing economic crisis, and a war that appears to be escalating.
Knowing that, instinctively, as an individual there's very little you can do about such macro level issues, how do you move through what is affecting us all while trying to hold on to your humanity?
Just a few thoughts to share on this question.. there's no right or wrong answer. Just something to think about this week.
That's all for now. Take care, and enjoy your week.