By Jori Hamilton
Although the overall homeownership rate is rising, Black homeowners remain scarce. Racism and discrimination taint each stage of home buying, making it nearly impossible for individuals in the Black community to enjoy the process. Negative stereotypes and consistent discrimination remain at the head of the racial inequality that persists in homeownership. How can we get on a pathway to persistent Black homeownership vs. the continued persistence of racial inequality in the home-buying process?
This article will discuss why racial inequality exists in the home-buying process. We'll then tackle how it's evolved and how to begin overcoming racism in the buying process.
Why Does Racial Inequality Exist in the Home-Buying Process?
Racial inequality exists in the home-buying process because individual and collective actions, and structures founded on racism, permit the existence of racial inequality rooted in each intricate part of the home-buying process. Economic, political, educational, and legal structures keep racial inequality alive in the home-buying process. Resources geared toward Black homeownership aren't regularly shared, revealed, or able to be used properly.
Yes, there are a variety of resources available to help home buyers purchase their first home. However, endemic, harmful issues like significantly lower approved mortgage loans for Black home buyers abound. Therefore, the otherwise effective tips and tricks for a seamless home-buying experience are rendered unusable to many Black people seeking to buy real estate.
How has Racial Inequality Evolved in the Home Buying Process?
Black homeownership has slowly climbed to 44% as of Q1 2020 according to the Census Bureau. Even if Black families are able to purchase a home, they continue to face a variety of challenges rooted in negative stereotypes about the Black community. These challenges are also attributed to the continued racist rhetoric and leadership by individuals who want to continue this agenda.
Although regulations and laws are in place to supposedly protect Black homeowners from acts of discrimination and racism in the home-buying process, the covert conversations around racism still continue.
The homeownership gap between Blacks and whites is the largest to date, furthering the evolution of racial inequality in the home-buying process. This negative direction continues to trend, but Black millennials are taking the lead in purchasing generational homes and buying properties that would otherwise potentially fall victim to gentrification. The intentional economic and political actions of the Black community are helping reverse the damage done in home ownership.
Overcoming Racial Inequality When Looking for and Purchasing a Home
We continue to fight for equality in each stage of the home-buying process and are hopeful for change in treatment, availability of resources, and opportunity. But many of our current systems are led by people who have no interest in moving the home-buying ball forward for Black people.
Overcoming racial inequality when looking for and purchasing a home starts with how well we hold our administration and government leaders accountable. Previous administrations found themselves highlighting this as certainly an issue in reaching the level of equality we desire collectively, but fell short in executing the proposed plans and strategies. Make sure you're exercising your right to vote and supporting representatives who prioritize housing equality.
Those in the Black community looking to become homeowners can also prepare themselves the best they can for this uphill battle by:
Researching the best mortgage approval opportunities
Interviewing multiple lenders
Building a trustworthy real estate team
Identifying down-payment resources
It's important for each individual to take part in digging up the racist roots the foundation of homebuying was built upon. We can then as a collective change the appropriate leadership, systems, and structures to permanently impact the progression of Black homeownership.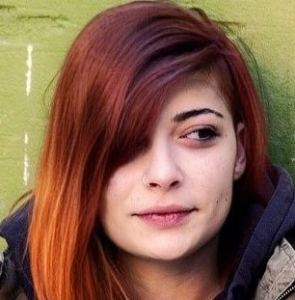 Bio: Jori Hamilton is an experienced writer residing in the Northwestern U.S. She covers a wide range of topics but takes a particular interest in topics related to politics, urban living, society, and health. If you'd like to learn more about Jori, you can follow her on Twitter and LinkedIn.