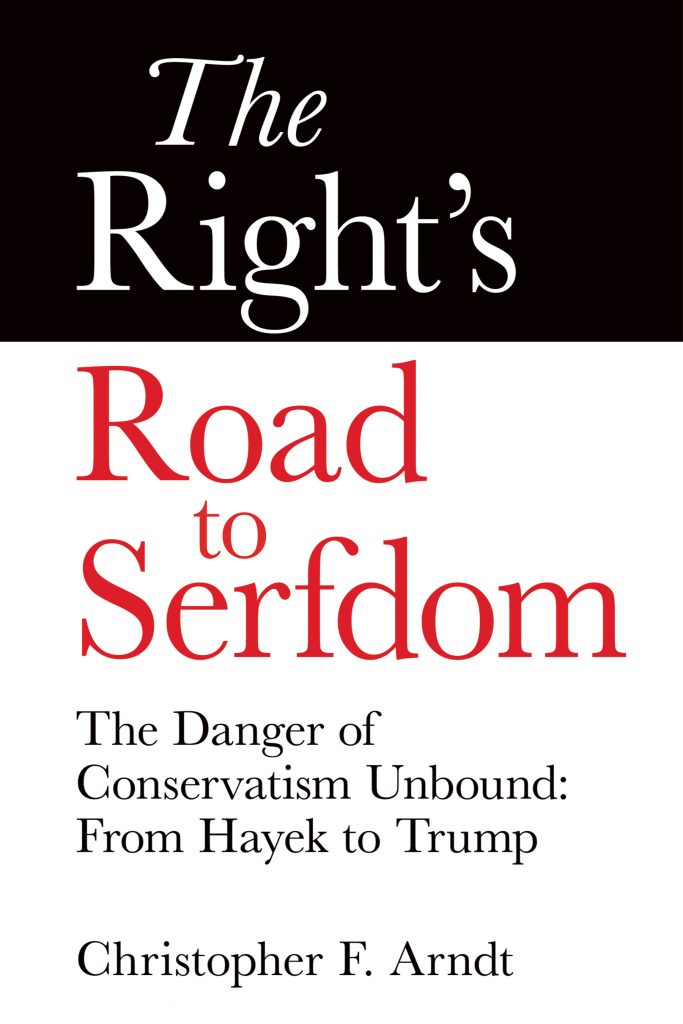 Trump's wiretapping claims, other lies, have autocratic twist
 by Christopher F. Arndt
First there was the birther theory, which Trump continued to champion in 2011 even after President Obama's long-form birth certificate was shown to the world. Then we heard statements like "Nobody really knows if climate change is real;" and, more recently, "In addition to winning the Electoral College in a landslide, I won the popular vote if you deduct the millions of people who voted illegally."
These are, of course, but a few of the countless lies Trump has uttered over the years, over the course of this past election cycle and since entering the White House.
To these we can now add the claim that Obama wiretapped Trump Tower during the 2016 campaign – one that smacks all the more clearly of dishonesty now that House Intelligence Committee chair Devin Nunes has stated that he will not disclose his sources.
Our President's unprecedented lying has many utterly baffled, as does the fact that Trump supporters often accept these lies. For example,  74% of Republican voters think it's at least "somewhat likely" that Donald Trump's offices were wiretapped during the campaign. Both the dishonesty and the continued belief by Trump supporters in "alternative facts" can be understood in the context of changes within the conservative movement that have come to the fore over the past fifteen years.
Under normal conditions, a politician fibs to exaggerate the appeal of a program they support or to undermine an opponent's position. But they generally try to avoid obvious falsehoods.
Some of Trump's lies follow this pattern, but most of his lies are different.  They are intentionally brazen. In this way, they are a show of power, demonstrating the acquiescence of others to his will and the comparative impotence of those who stand by facts and against his word.
In short, Trump's lies have an autocratic twist. Matt Steinglass, the current European editor for the Economist Magazine, captured this dynamic well in a 2009 piece on why Iran's Ahmadinejad insisted on showing an implausibly large vote margin for his election victory. This piece is dismayingly relevant now and worth quoting at length:
"[B]ullies often find it more effective to force people to acquiesce in an obvious lie than in a plausible fiction. Check out the ludicrous charges in the Stalin show trials: children's book writers in Leningrad confessing to being Japanese spies, and so forth. When you make people accept a plausible fiction, you're just winning that one issue. But when you make them accept a lie which everyone knows is a lie, you're destroying their integrity, destroying their will to describe the world as they see it, rather than as you tell them it is. It's the bully on the playground holding the weaker kid's arm and slapping his cheek with it, saying "Why are you hitting yourself?" Like Vaclav Havel's grocer hanging "Workers of the world, unite!" in his shop window, once a person has acquiesced to something they do not believe, and which everyone knows they do not believe, they become complicit in their own oppression."
In essence, Trump is making Republican leaders – who know he is lying – complicit in their own oppression. To be clear, we've seen some independence on the part of Republicans like John McCain. But not a lot. And, most recently, it appears that Devin Nunes is simply bending to Trump's will.
This fealty to authority over facts runs directly against the beating heart of liberal democracy.  Why, then, does Trump get away with it?
The brief answer is that the American Right has been moving in this direction for more than a decade. The movement has coalesced around an older, "monarchical" conservatism. This movement is best understood as a temperament and a set of tendencies opposing change rather than a set of principles. It runs counter to the enlightenment liberalism that forms the basis of our Constitution.
In my book, The Right's Road to Serfdom: The Danger of Conservatism Unbound From Hayek to Trump, I map out characteristics of this "conservative temperament" including:
Viewing a leader's personality and its force above process, institutions and the rule of law.
An ease with diminishing the value of facts to support the right leader.
A preference for absolute certainty regarding both policy and a leader's style. This requires black and white simplicity in the way both are presented.
Understanding conservatism as such explains the appeal of Trump on the Right and the embrace of blatant falsehoods. So far, the firing of Michael Flynn was an exception.  On the Right, there have been no real consequences to Trump's blatant – and disgraceful – lying or that of his inner circle.  Which brings us back to autocracy, defined by Merriam Webster as "government in which one person possesses unlimited power."
About the Author
Christopher Arndt is author of The Right's Road to Serfdom: The Danger of Conservatism Unbound From Hayek to Trump. A former partner at Select Equity Group, Inc., Arndt turned his attention in 2010 to public policy issues, focusing in particular on accelerating the adoption of clean energy. He has served as Director of the New York Chapter of Environmental Entrepreneurs (E2) and currently serves on the board of the National Resources Defense Council (NRDC) Action Fund.