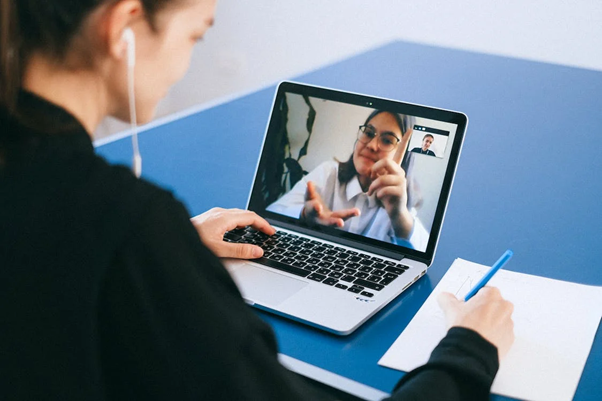 In today's fast-paced world, it can be challenging to keep up with everything that goes on at your business. You need to stay engaged to make strategic decisions about how to grow your business. However, keeping track of all the details and keeping your business running smoothly can be challenging. That's where effective business growth comes in. Business growth helps you scale your business by identifying ways to improve processes, expand sales channels, hire additional staff, and more. In this blog, we will share eleven helpful services that will help your business grow faster without you having to do all of the work yourself: 
Web and Brand Development Services
Faced with the challenge of growing a business, many entrepreneurs use their creative abilities to grow their businesses.  Indeed, you might know how to create a website for your business. However, this is often a costly and time-consuming process.  Often, it is better to delegate creative tasks such as website and brand development to services designed especially for this task. For example, some services can help develop a brand identity, including logo design and color palette. Your brand is your character in the marketplace, and it's what customers see when they look at your products or services.  Therefore, you can rest easy once you leave it to the experts to come up with something memorable.
Event Marketing Services
Your business depends on marketing to attract customers, and hosting events is essential to market your business.  Events are great ways to connect with your target audience and showcase your products and services. They can also be an opportunity to introduce your team and raise money for your business. However, suppose you feel unsure about your ability to plan and host an event or a series of business events. In that case, you can outsource this job to corporate event management companies for help.
Data Analytics Services
No business can grow without new and reliable sources of data. A data analytics service is a platform that can analyze the data you collect around your business.  This service can tell you how to adapt your business to improve in a way that general advice cannot help. For example, suppose you or your team are unsure how to interpret data effectively to grow your business. In that case, you should consider hiring data analytics consulting services to take this task off your hands.
Virtual Assistant Services
If your business is growing and you have a new opportunity to expand your team, you could hire a virtual assistant. Virtual assistants are a great way to scale your team without significantly investing in training or hiring new people. If you need to hire a virtual assistant, consider what your company requires from them.  For example, if you need different projects completed, find someone willing to work on a project-based basis. This way, you can hire one person to handle various tasks.
Advertising and Display Networking
To grow your business, advertising is a step in the right direction. Adverts for social media let your visitors see your brand while browsing the internet. Depending on your followers' social platform, you can even target this audience with their demographics. When it comes to growing your business, social ads are a great option. So if you're considering starting an ad campaign, you should look into advertising services.  There are many benefits to using an advertising agency.  Many of these can find the best places to advertise your business and help design the ads to make them appealing to your target audience.
Accounting Services
While you may be able to maintain your books for short periods, accounting is an essential function for a growing business. That's because it's necessary to understand how your business is doing financially. With the right accounting service, you can make it as painless as possible to record all financial transactions. You can also get an overview of your financial health, which will help you with future business decisions. You can also change to an accounting service offering better technology as your business grows. This allows you to keep track of your financial transactions digitally. This will make it simpler and easier to track your business's performance.
Online Skills Learning Platforms To Improve Your Business Skills
In today's fast-paced world, businesses need to be agile, nimble, and quick on their feet. To remain competitive, you need to be up-to-date in your field. Therefore, you should use online learning platforms to improve your business skills. Online skills learning platforms such as Udemy provide bite-sized lessons that give you quick, easy-to-understand knowledge. These platforms also help you find relevant and helpful information. Online learning platforms help you become more in tune with the latest business technologies. You can also use an online learning platform to improve your leadership skills. Use online learning platforms to help you improve your business skills and grow your business.
Hire Freelance Experts
One of the most important ways to grow your business is to hire freelancers. In fact, according to a report by the freelancing platform Upwork, hiring independent professionals is one of the best ways to scale a business. Because freelancers can work from anywhere, you don't have to worry about hiring and managing staff. As a result, this can be a great way to expand your business quickly. There are a few things to keep in mind when hiring freelancers. First, find freelancers with relevant skills willing to work for a reasonable price. Next, ensure the freelancers you hire have the necessary work experience and expertise to complete the job. You can also choose to hire remote workers who work from home.
Online Training Platforms
To grow your business, it is essential that your employees receive the proper training and also learn more valuable skills later on.  That way, your business can be at its most efficient and stay competitive in the market. You can use online training platforms to train employees and improve workplace skills. Online training platforms provide video lectures and training materials that teach you essential business skills. Many of these platforms also offer certification programs if you want to validate your skills. 
Investment Services
When you first start your business, you may have the idea that you could grow it slowly and steadily.  However, sometimes extra help in the form of investment might be the best way to get the ball rolling.  Investment services help small businesses grow faster. These services provide capital and funding to speed up development. Investment services come in different forms, including debt funding, equity funding, or a hybrid. Be careful if you want to grow your business quickly and choose to invest in growth. Make sure your investment is suitable for your business and growth goals.
Install An Automated Payments Platform
Expanding sales channels is one of the best ways to grow your business.  An automated payments platform can help you expand sales channels. An automatic payments platform allows you to accept payments online. You can also use an automated payments platform to accept credit card payments, debit card payments, and direct payments. Some of the best automated payment platforms allow you to accept various payments online.  The option for multiple ways to pay is a great way to win the customer over, as it makes the process much easier for them, so they will be likely to return. 
Wrapping Up
Business growth isn't an easy feat and requires a lot of effort. However, you can achieve it by leveraging the right services. This post shares some of the best ones to help you grow your business. Use these services to identify ways to improve processes, expand sales channels, hire additional staff, and more.