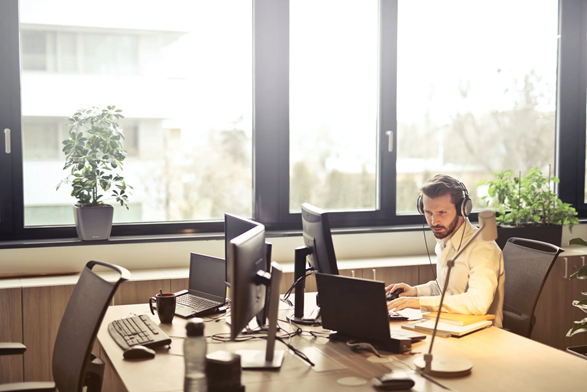 In the business world, efficiency is critical. As a savvy business owner, you know that specific tasks are better outsourced to allow you and your employees to focus on the more critical aspects of running a successful company. But what tasks should you outsource? Here are some essential things to outsource in your company.
Accounting And Bookkeeping 
One of the most important—and often most time-consuming—tasks for any business owner is keeping track of the company's finances. This includes preparing and filing annual tax returns, tracking income and expenses, and issuing customer invoices. Fortunately, many accounting and bookkeeping firms offer these services reasonably. As a result, outsourcing this task will save valuable time, which can be spent on more pressing matters.
Customer Service 
In today's competitive business environment, providing excellent customer service is more important than ever. Customers have high expectations, and they will take their business elsewhere if they're not met. If you don't have the staff or resources to provide quality customer service, consider outsourcing this task to a call center or customer service firm. They will be able to handle customer inquiries efficiently and effectively, leaving you free to focus on other aspects of running your business.
Marketing 
Developing and implementing an effective marketing strategy is crucial for any business that wants to succeed. However, it can also be very time-consuming and expensive. If you don't have the internal resources to handle your marketing needs, consider outsourcing this task to a marketing agency. They will be able to create and execute a marketing campaign that meets your specific goals and objectives.
IT support 
Businesses rely heavily on technology to function efficiently in today's digital age. But when something goes wrong with your computer network or email system, it can grind your business to a halt. If you don't have an in-house IT department, consider outsourcing your IT support needs to a reputable firm. They will be able to resolve any technical issues quickly and efficiently so that you can get back to business as usual.
HR Tasks
 From recruiting and hiring to training and development, many HR-related tasks need to be handled in any business. If you don't have the internal resources to handle these tasks, consider outsourcing them to a human resources firm. They will be able to take care of all your HR needs, freeing up your time to focus on the more critical matters within your business.
Employee Training And Development
Another important task that is often better outsourced is employee training and development. If you don't have the time or resources to provide training for your employees, consider hiring a professional training company. They will be able to design and implement a training program that meets your specific needs and objectives.
Outsourcing is a great way to improve efficiency and save time and money. When you outsource essential tasks, you free up valuable resources that can be used elsewhere in your business. So if you're looking to improve your bottom line, consider outsourcing some of the essential tasks in your company.