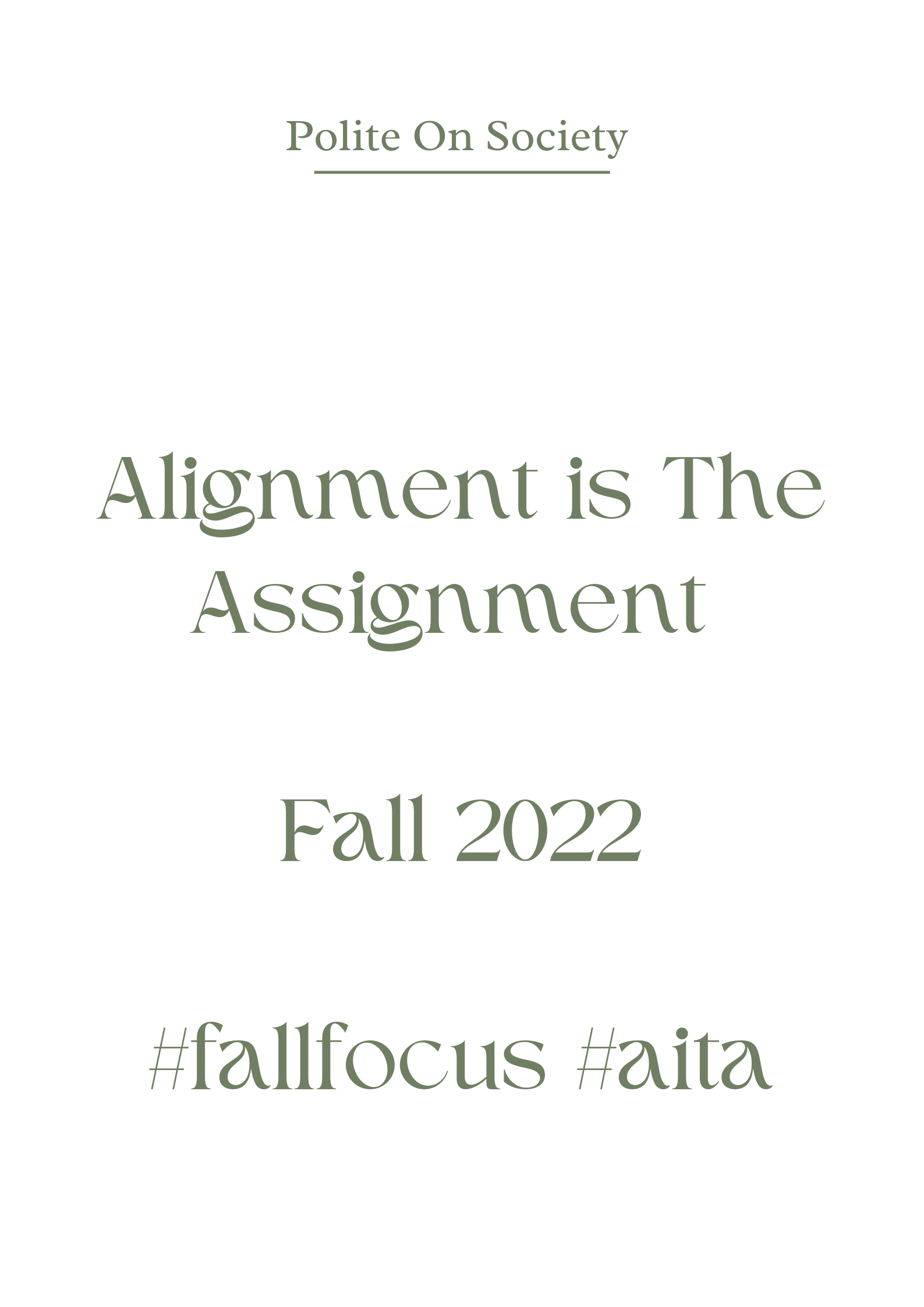 By Marc W. Polite
Greetings, everyone. Fall 2022 is nearly upon us. As summer begins to wind down, and preparations begin for another semester, now is a good time to think about purpose. Therefore, the theme of Fall 2022 for Polite On Society is: "Alignment Is The Assignment"
This is a good time to ask yourself some questions as you focus on these next four months.
Are your pursuits in alignment with what you are about as a person? Are you doing the right thing, for the right reasons? What am I doing and why am I doing it?  Is the content you're consuming feeding your prejudices and stoking your rage? Take some time to think about what you consume in terms of media, and ask yourself is it in alignment with your stated personal development goals or educational goals. With so many outside forces competing for our attention, it's important to sit back and assess what deserves your focus.
While this is supposed to be a thought exercise, there is no homework. To realign yourself if you find that you are off the tracks is the goal. The homework is the inner work. Just a few things that I would like readers of this site to think about. Take care, and enjoy your day.
#fallfocus #aita #politeonsociety