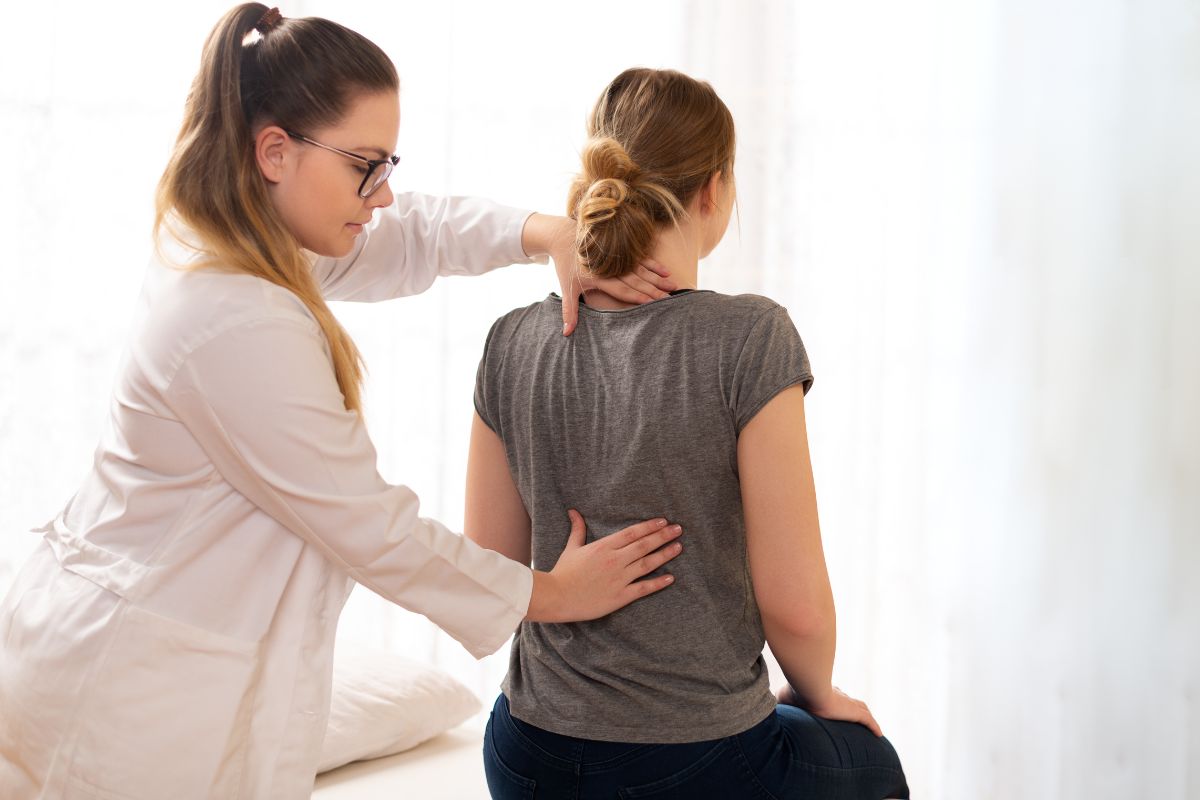 Are you still not sure what kind of career you want? Whether you're a young student or an adult looking to change professions—explore our list of reasons why a career in chiropractic care is a great choice for anybody.
Help People
There are many reasons why chiropractic care makes for a great career, but if you ask any practicing chiropractor, odds are the first reason they'll offer is they get to help people every day. A career as a chiropractor affords you the chance to work and help improve people's quality of life every day, and few things are more satisfying and fulfilling.
There are, of course, financial incentives to becoming a chiropractor. But if you value an emotionally satisfying career and want to help people, a chiropractic care career may be ideal for you.
Earn a Competitive Salary
Of course, a person can't eat and own a home only on the satisfaction of helping people! Chiropractors also earn a competitive salary in the medical field, with the median annual compensation for the profession in the six figures.
Plus, chiropractors don't have to deal with the long shifts and the intense stress of life-and-death stakes that other medical professions do. Most chiropractors work typical 40-hour weeks and enjoy a comfortable work-life balance.
Become a Business Owner
Chiropractors not only earn a competitive salary, but many of them end up becoming their own bosses. Most chiropractors will open up their own practice after earning their degree—reaping the benefits of being a small business owner and their own boss!
There are many factors to consider before opening a chiropractic practice. However, if you've always dreamed of owning a small business, you can achieve that dream while helping people improve their lives in the chiropractic field.
Less Student Debt
Student debt burdens many professions and careers, especially within the medical field. Many students coming out of medical school have hundreds of thousands in deficits that will take decades to pay off.
Chiropractors, however, accrue less debt on average than students in medical, dental, and pharmaceutical schools. Combine less debt with generous starting salaries, and chiropractic students are more likely to pay off their student debt faster and focus their money on other areas, like buying a home.
Specialty Options
What kind of chiropractor do you want to be? There are many specialties to choose from in chiropractic care if you wish to be a hands-on chiropractor or focus more on academic research. Specialties in chiropractic care include:
General chiropractic care
Athletic care
Chiropractic research
Directed exercise
Join a Growing Industry
One of the reasons that chiropractors enjoy competitive wages is because the demand for chiropractic treatment has multiplied in recent decades. The country's aging population requires more spinal and joint therapy, and there's a growing acceptance of alternative and chiropractic treatment in the health-care field and among the general population.
If you want to get in on a career field with the potential for rapid and sustained development, few options are more promising than chiropractic care.