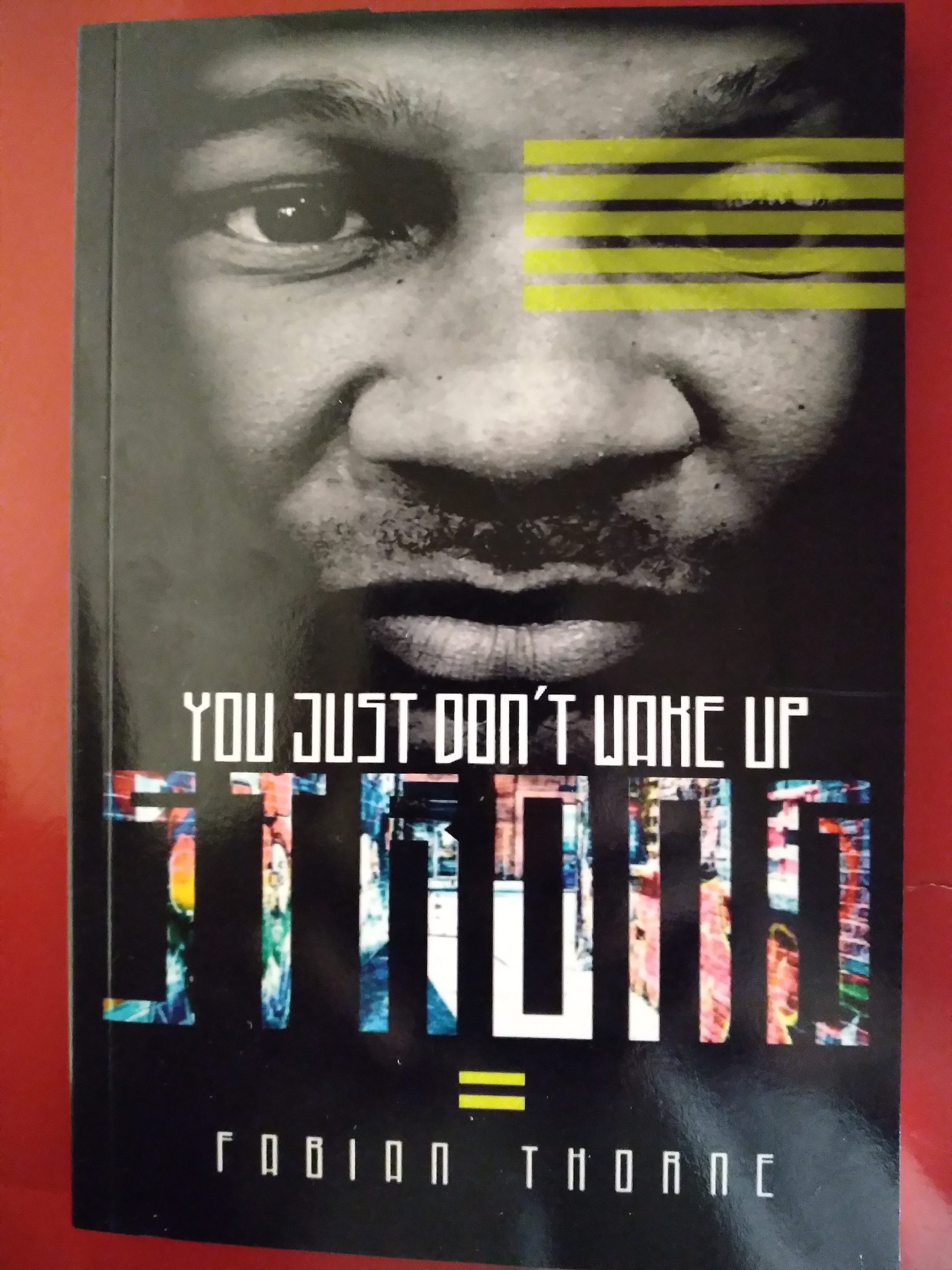 By Marc W. Polite
Life isn't always easy. Everyone faces their share of obstacles. How you go through them makes the difference. This is one of the messages that author Fabian Thorne wants to impart to readers. Fabian is the author of You Just Don't Wake Up Strong. It is an account of the challenges he faced growing up. At the age of two years old, Fabian was diagnosed with a cancerous tumor that resulted in him losing his left eye.
Fabian in this book details his experiences of playing football, the ups and downs of his career, and the mistakes he made along the way. There were many points in his life where he could have given up, but Fabian credits his belief in a higher power for helping him get through. He  also notes the necessity of self-awareness, and gratitude.
He talks about how channeling his energy has helped him, and writes about the importance of looking at things differently. "Never shut off your opportunity to grow by thinking you have all the answers," An inspirational and honest look at the endeavors of a man who was counted out so many times. Not only was Fabian able to become a successful football player, he also became an entrepreneur. Utilizing his knowledge of sports, he founded Built2Last, a personal and professional training service.
With so many life difficulties that gnaw away at us, it is natural to at times feel deflated and overwhelmed. However, its important to push past those feelings, and persevere.  As Fabian reminds us, "you never need easy, you just need possible."
To learn more about Built2Last and  Fabian Thorne, visit his official website: Fabian Thorne