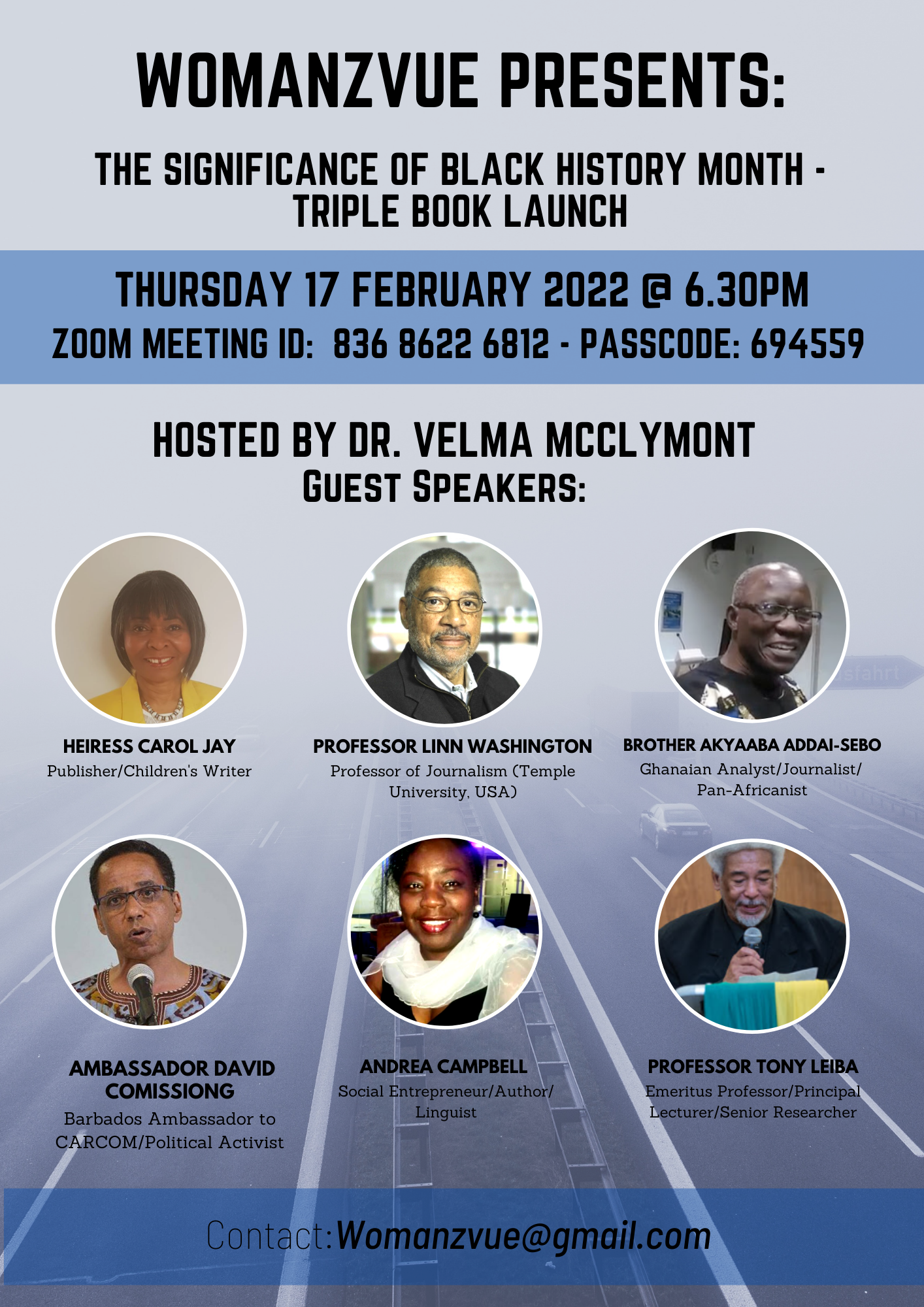 Good afternoon, my readers. I am posting to tell you about an upcoming virtual event for Black History Month 2022.
WOMANZVUE Presents: The Significance of Black History Month/Triple Book Launch
Date & Time: Thursday 17 February at 6.30 pm UK/1.30pm Jamaica/1.30pm NY.
There will be a discussion on the significance of Black History Month from the perspective of scholars in the United States and the United Kingdom. Following the discussion segment, there will be a book launch by writers Heiress Carol Jay, Andrea Campbell, and Professor Tony Leiba.
Join this interesting discussion if you are able.