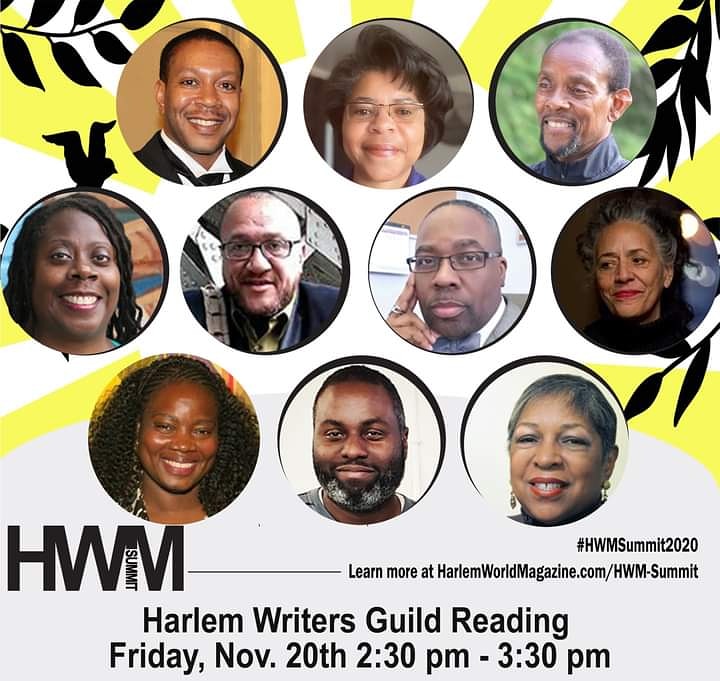 The Harlem Writers Guild will have a reading as part of the Harlem World Magazine Virtual Summit 2020 this Friday.
JOIN US
Harlem World Magazine's 2020 Virtual Summit is curated for those who love Harlem and will be the launching pad for future Harlem World Summits. The goal is to engage Harlem businesses, business owners, institutions, community groups, and residents with updates and exclusive information, content, training sessions, and merchandise.
The 2020 HWM VIRTUAL SUMMIT conference will be held Thursday and Friday, November 19 &20, 2020, from 12:00 p.m. until 6:00 p.m.
REGISTRATION LINK: http://harlemworldmagazine.com/hwm-summit