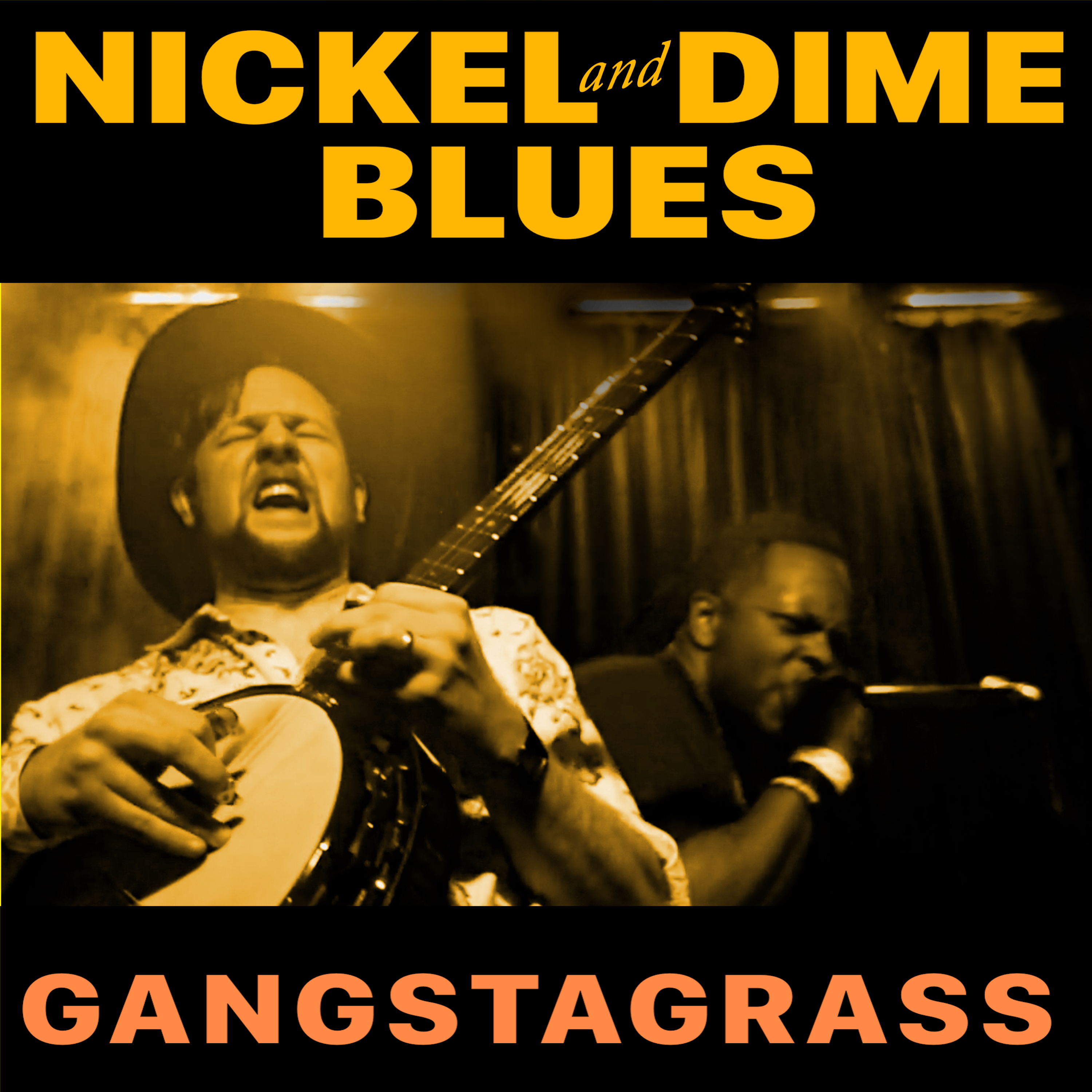 Celebrated hip-hop/bluegrass hybrid Gangstagrass release their most anticipated single to date, Nickel and Dime Blues, on
Friday, May 15th via AntiFragile Music. This single will serve as a prelude to the group's new album, No Time For Enemies, due July 24, 2020. The band has been writing and producing music during the COVID-19 lock down, to bring the world upbeat and inspiring messages of
solidarity and struggle.
Thematically, No Time For Enemies grapples with the dual crises of race relations and politics in
modern day America. Nickel and Dime Blues stays on this track, speaking on issues such as
financial insecurity and healthcare. Nickel and Dime Blues showcases the band's Bluegrass
side, with the pickers grooving against a funky clap track. Dan Whitener sings lead and follows
a poor worker into a pharmacy where he is unable to afford medicine, a liquor store to discover
he can't afford to buy a bottle to sooth his worries and ultimately to prison . Fiddle, banjo and
scratching fill the space between country crooning and raps describing widely shared hardships.
"We believe in talking about the economic struggle," Rench says. "These are things folks across
the country can relate to – rural and urban, black and white – despite thinking that they're so
different. We have to unlock solidarity.
The music on the new Gangstagrass release, No Time For Enemies, is upbeat, but the
lyrics are more political than previous fare. "As a multi-racial band, that bridges American
musical cultures, we walk the walk when we sing about getting real on the subject of
racism.
Blending Bluegrass, electro beats and Hip-Hop seems like an unlikely recipe for
success, but that mix has taken Gangstagrass to the top of the Bluegrass charts. Their
recent live album, Pocketful of Fire, spent almost 20 weeks in the Top Ten. The band
packs concert halls, Rock and Country music clubs and festivals with impressive live
shows, featuring their hybrid of Jam Band improvisation, prodigious Bluegrass chops
and socially conscious rapping. "Too many people are seeing each other as enemies,
when they could be communicating and finding common ground"says Rench, the band's
founder and producer, "if anything, this pandemic is showing so clearly how connected
we all are, we just need to realize that those connections run down to our part in poverty
and racism."
You can stream the "Nickel and Dime Blues" single here
Gangstagrass album "No Time For Enemies" debuts on July 24th, 2020