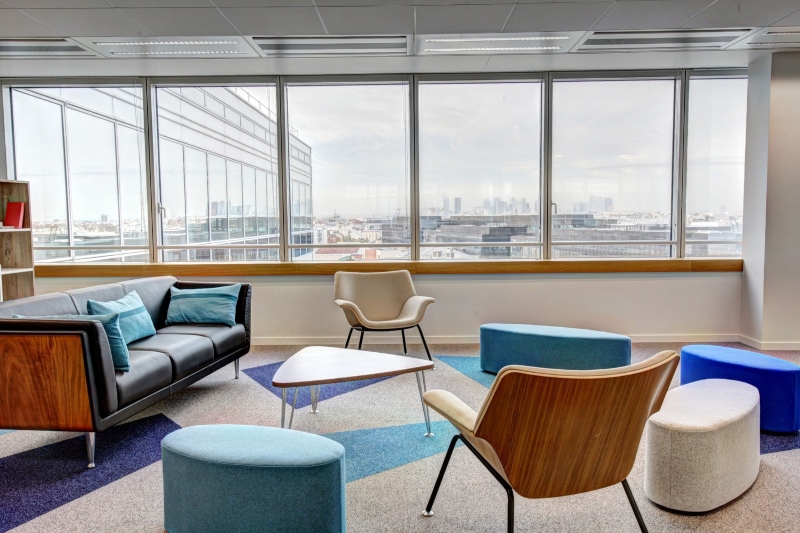 by Lana Hawkins
There is no denying that finding a roof over your head in a city is nowadays difficult to say the least. Now that people of all ages and genders are increasingly moving to the bigger cities in search of work, excitement, and a more dynamic lifestyle, the urban environments are becoming more crowded, while the housing market is becoming more competitive with each passing year. Not only does this inflate the average price of a city apartment or studio, but it also makes building a sustainable urban environment an impossible task.
For this reason, and many others, co-living has been gaining in popularity among apartment-seekers and aspiring city-dwellers in recent years. Much like the concept of co-working, co-living aims to eliminate the common problems of finding long-term accommodation, with a few unique and surprising benefits. With that in mind, let's take a closer look at the co-living trend and explore the benefits that it brings to the modern city-dweller.
It makes more financial sense
First and foremost, one of the biggest pain-points pertaining to modern city life is the sheer financial expenditure on a daily, monthly, and annual basis. By and large, living in a city costs significantly more than living in a smaller town or in the countryside, which leaves many citizens (especially the ones that are yet to build true financial independence) struggling to make ends meet. To pay for the high rents and the high costs of living, many have to take on two jobs and pick up extra hours, which is not conducive to productivity, nor is it a way to create a work-life balance.
Co-living often makes much more financial sense for a younger generation of people who are still in the process of building their careers, and want to dedicate all of their time to their main calling. The fact that several tenants are sharing the expenses of the apartment, while still having their own bedroom and even a private bathroom, means that everyone can enjoy a contemporary living environment for a fraction of the cost.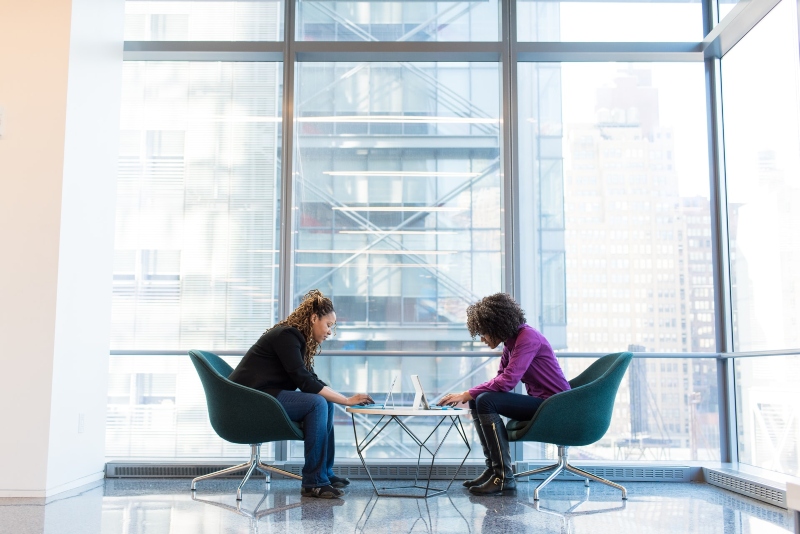 Socialization and co-work
One of the unique benefits that co-living spaces bring to the table is that they facilitate socialization and can act as co-working spaces for remote employees and digital teams. Sometimes, companies will rent co-living apartments for a team of employees in order to bridge the divide between work and play, and help them create a healthy work-life balance. After all, why should someone live alone if they can live with people they know, respect, and consider to be their friends?
Whether a company is leasing an apartment for a team of employees, or if you're just someone who doesn't see the purpose in living alone and paying high rents, co-living is a great way to socialize and focus on your work at the same time. You can make use of the communal areas to hang out with the other tenants, or you can take your laptop to your room to finish your work in peace.
The benefits of serviced apartments
Within the co-living industry, there is a new kind of specialized sector that aims to alleviate the pressure of doing repetitive chores and simplify the hectic modern lifestyle that many city-dwellers lead nowadays. In recent years, serviced apartments have been gaining in popularity around the world, especially in those extremely popular cities like Hong Kong where everyone is moving to achieve their career goals.
For example, aspiring city-dwellers will often move into a service apartment in Hong Kong to enjoy the benefits of co-living while at the same time having their private studios and various amenities that enhance comfort and ease of living in general. However, the best part about serviced apartments is that cleaning, upkeep and repairs, and even linen changing are all taken care of by the staff, allowing you to cross all of that off your to-do list and enjoy co-living to the fullest.
Community and culture
Of course, one of the main reasons why people choose to enter a co-living arrangement is so they can spend their time with other like-minded people, make new lifelong friends, expand their personal and professional circles, and simply enjoy life with others. Co-living, much like co-working, thrives on a positive culture and a strong sense of community. Future tenants are thoroughly screened before being accepted to join a co-living space, in order to ensure harmony among the tenants.
Safety and functionality
And finally, living in a co-living space is just more functional, and it's safer for everyone. Because these apartments and properties are managed by a private company, they also boast top-of-the-line security systems, and typically have on-site security staff who are ready to respond to an emergency on a moment's notice.
Living in a big city has become a necessity in this increasingly urbanized world, but that doesn't mean that you need to struggle to keep a roof over your head. Consider becoming a part of the co-living culture, and see what living with other like-minded people can do for your personal and professional future.
Lana is a stay-at-home mom, writer, and interior design enthusiast. She loves writing about sustainability, interior and landscape design. She enjoys playing in the kitchen and cooking for her friends and family, spending time in nature and learning about other cultures by traveling. She is a regular contributor to smoothdecorator.com