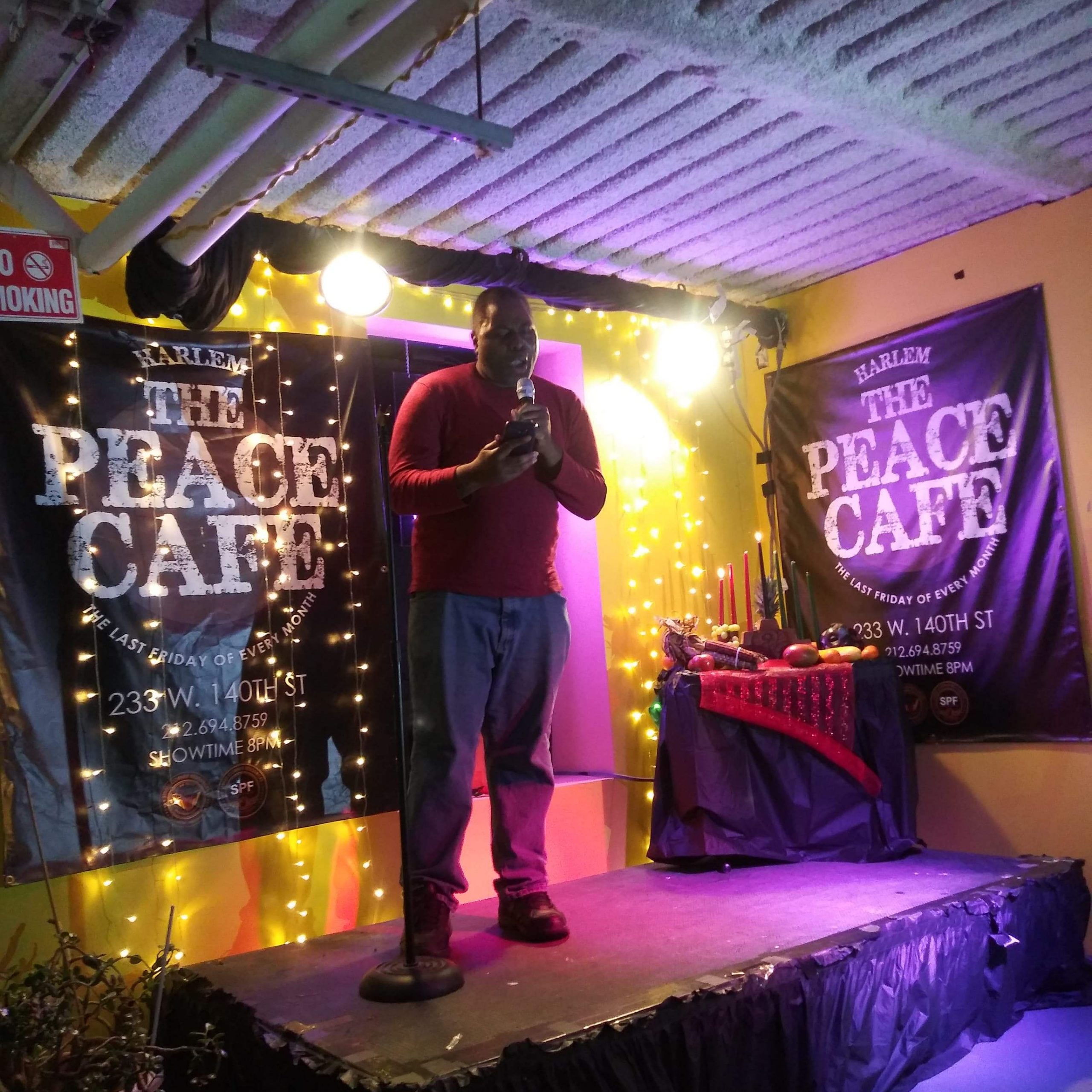 By Marc W. Polite
Greetings, everyone. Well, here we are at the end of 2019. For this alone, I am thankful. Personally, 2019 was a brutal year. As many of you already know, I lost my mother back in early August. Four months out.. the pain of this loss is still fresh. I'm not saying that this whole year was a wash, but this overshadows mostly everything if I'm being honest with myself. 2019 was a gut punch.. from a fist with brass knuckles… wrapped in barbed wire…. dipped in alcohol. I'll be glad to see this year go.
With that said, the support of my family and close friends and colleagues was vital. There were some days I didn't even want to get out of bed. With this support, in addition to reaching out for professional help, led to me being able to keep it together. Thanks to those who are too many to name here.
Pardon the preamble here.. I had to put first things first for the sake of authenticity. 2019 did have some highlights, with respect to my writing career. What is top of mind at this moment are the many events with the Harlem Writers Guild. The panel discussion at the 2019 Harlem Book Fair, our participation in the African American Day Parade, and of course the reading at the Schomburg Center back in November were my top three.
Thinking back, I am grateful for these experiences, and more.
If you ask me what's next.. my true answer is that I really don't know. I'm not exactly in the frame of mind that I want to shout my goals for the future from the mountain tops… especially after how this year went. Just taking it a step at a time.
Now… we get to the part where I get to be mad biased and make you want to e-fight me. Let's talk about the best of 2019. Again, as always, this is only from what I have seen, heard, or experienced.
Best of 2019
Games- Mortal Kombat 11. While there was a lot of initial backlash about the slower pace of the game, the patches and DLC kept me coming back… and sonning a few fellow gamers in the process 👀👀👀👀
Hip Hop- The Lost Tapes 2- Nas.. this album was one of my favorites.
Purple Haze 2- Cam'ron. You didn't think I was going to leave this out, were you? People really trying to act like this wasn't hot? "Losing Weight 3" and "Straight Harlem" are bangers.
Movies-
Avengers Endgame
The Joker
Star Wars: Rise of Skywalker (y'all are bugging with the critiques.. yeah I said it!)
Books-
Permanent Record- Edward Snowden
Book of African Proverbs- Gerd de Ley
Happenings-
I still find it hilarious how quickly and ruthlessly that Sonic the hedgehog movie was critiqued.. so much that the company had to revamp his look. The power of backlash is real!
Memes-
Smudgelord the cat ruled 2019. I'm still seeing ones that I find hilarious. Even Baby Yoda is not as powerful.
So.. that's it. I know some of you might want to smack me into next decade for leaving out your faves.. but it's my year in review, b. Good content gets left out of yearly reviews every day, b. You'll be alright. Lol.
Thanks everyone for reading. This is your favorite evil blogger and meme Lord, signing off.
-Marc W. Polite
Blogger. Author. Poet.