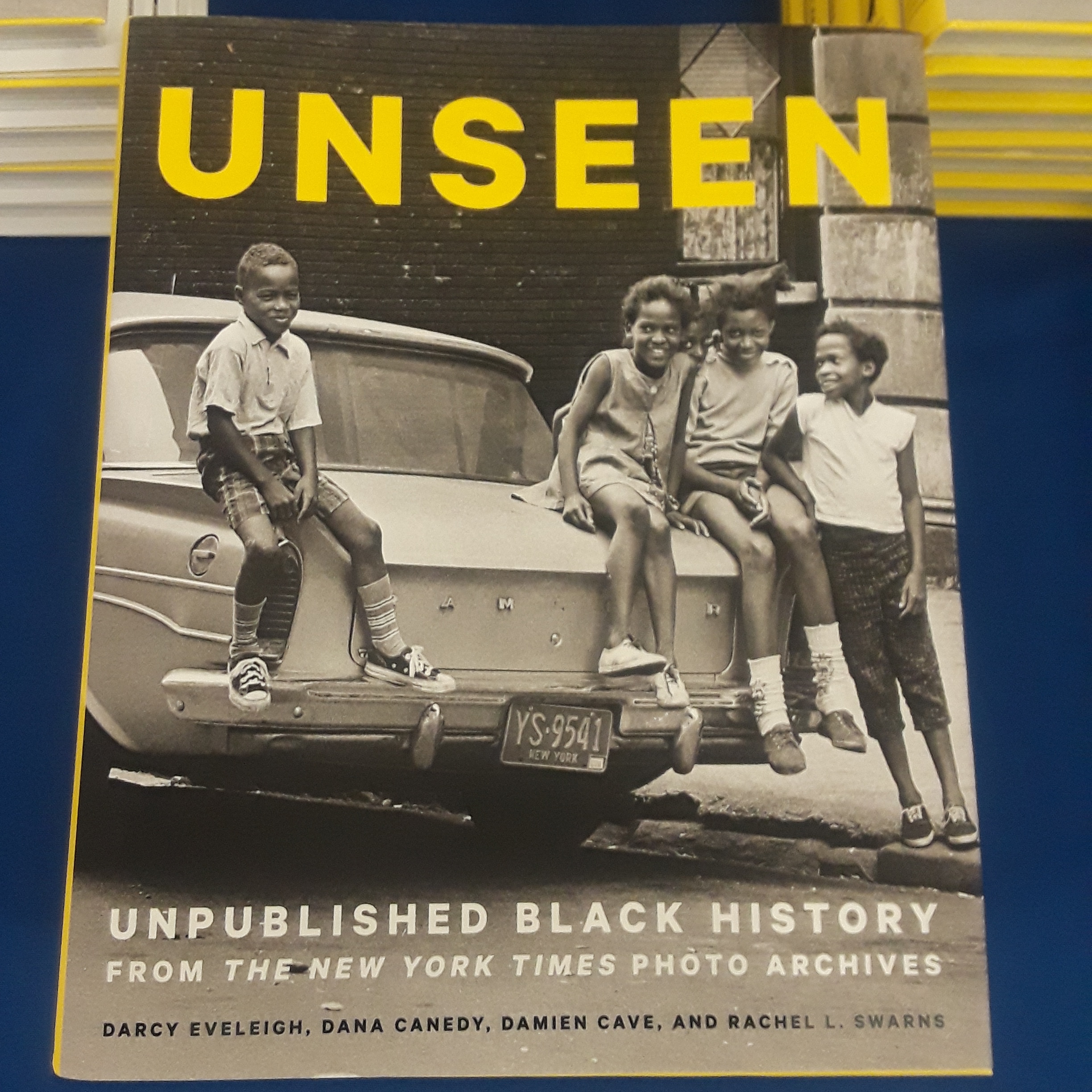 By Marc W. Polite
This past Thursday at Barnard College, there was an important conversation about Black history and how institutions play a role in how it is told.
The discussion was around a new book- Unseen: Unpublished Black History from The New York Times Photo Archives. It was co-sponsored by the Council on Diversity, Equity, and Inclusion.
The New York Times Photo Archives has volumes of materials that were previously unpublished. After discovering some of them in 2012, NYT photo editor Darcy Everleigh sought to organize some of these photos. What began as an online project, materialized into an entire book, in collaboration with journalists writing about the pictures. As opposed to the vast majority of book projects, Unseen was an images first work, with writers filling in historical context. In a work that is about unpublished photos, the samples from the slideshow portray Black celebrities and historical figures of the time as well as images of everyday folks. The images shown at the event spanned from about the 1950s to the early 1970s.
NYT journalist Rachel L. Swarns a contributor to the book spoke about the need to tell all sides of a story. This talk was moderated by English and Africana Studies professor Kim F. Hall.
Regarding the impact of the event, it was interesting to see rare photographs of Black figures. Attendees saw previously unpublished photos of people like Arthur Ashe, James Baldwin, Lena Horne, and Dizzy Gillespie. Also important, was how the images helped to fill in a back story.
Did you know that even a person as famous and successful as Lena Horne had trouble finding an apartment in the New York City of the 1950s? Did you know that there was a protest outside of the New York Times office in the 1970s around the paper and its depiction of Black Americans?
One particularly insightful moment when the personal and the political made itself apparent was the part of the slide where the panel showed a few images of James Baldwin. His stepfather told him that he was ugly, and that is something that he struggled with a lot. This internal struggle came across in a few photos, with Baldwin looking uncomfortable in a few of the shots. Its interesting what a few pictures can get across.
Diversity in journalism means being sensitive to certain subjects. As a writer who is concerned with Black history, I found this discussion insightful. This project is conceptualized as a redemption effort of sorts, since the NYT as an institution did play a role in erasure.
The book Unseen was available for purchase on site, and is available in stores.