By Marc W. Polite
The third annual Jackie Robinson Poetry Day was held on Saturday, September 15th at the Bandshell. Known by longtime Harlem residents, as "The Dome" this space became a place where poets, writers, and reciters gathered to share inspiring words on a beautiful Saturday afternoon.
Hosted by Bob McNeil, author of Verses of Realness, this year's event featured a combination of familiar poets and new participants as well. James Browning Kepple of Underground Books once again organized and promoted the event. In addition, he had the poetry chapbook creation station going just as in years past, which the children gravitated towards.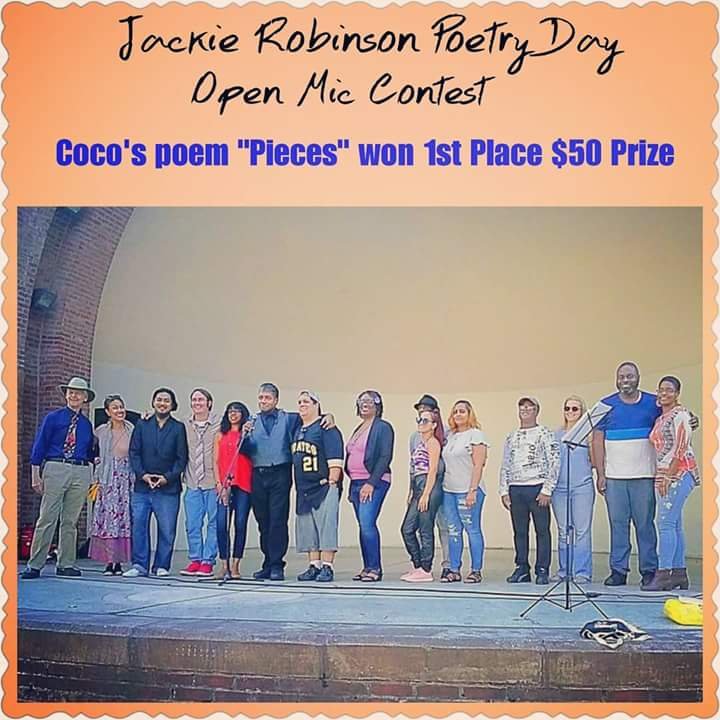 There was also a portion of the program where an Open Mic Poetry Contest was held. This year's winner is Keisha Molby-Baez, author of Tears Laced with Fire. The event, while it officially lasted from 3pm to 7pm, went a bit past that as folks built with one another afterwards.
Congratulations to Keisha for winning this year's event, and much thanks to James Browning Kepple for continuing to organize such a necessary event. Much respect to all of those who were able to join us that day.
Until next poetry event… peace!
-Marc