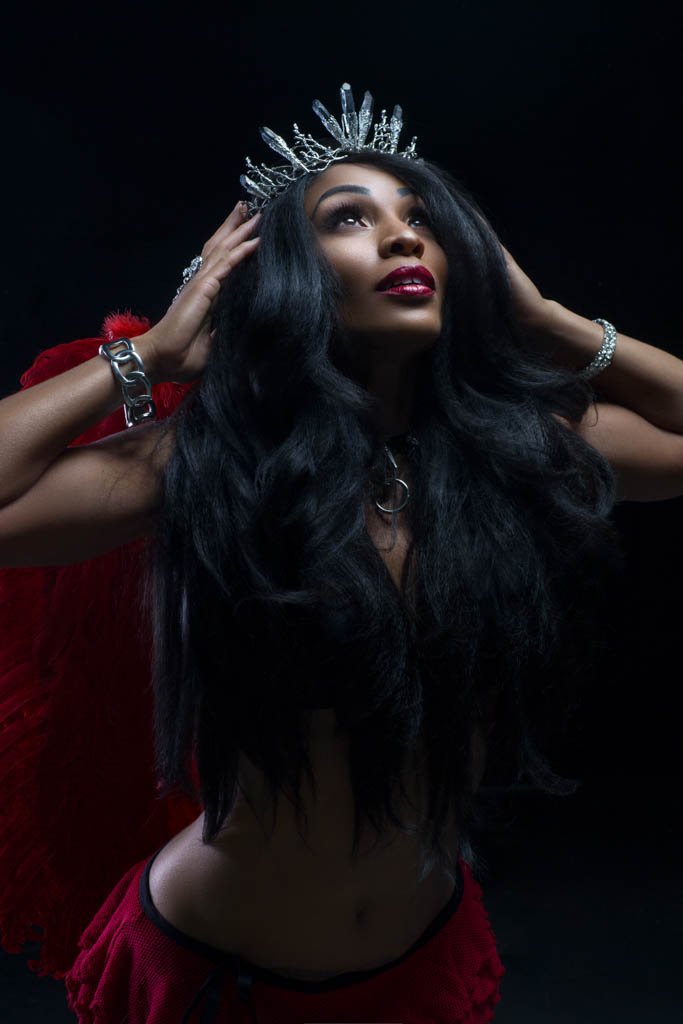 By Marc W. Polite
Surviving the test of time as an artist is an accomplishment within itself. In an industry that is more concerned with cultivating the next wave than artist development, much of the work that goes into preserving yourself as an artist must come from within.
Adina Howard is one artist who has kept it together. Known for her hit album "Do You Wanna Ride" the singer from Grand Rapids, Michigan is back with more material.
Adina has a new album out called Resurrection, and is exploring other themes. Recently, Polite on Society had the opportunity to speak with Adina on her latest album, as well as other pursuits that are in the works.
In a conversation via phone, Adina spoke about the intent of her latest work. With 11 tracks, Resurrection goes into different directions than previous recordings. Having heard it, the tracks that stood out most were "Run It", "I'm the Plug, and "Dishonest Mistake."
"It's important having 100 percent creative control. It represents who I am, and where I am." Having the experience of being an artist, the freedom to branch out is vital. The song "Run It" gets into recapturing what was lost.
Discussing her motivation for writing this song, Adina highlights the need for room to be creative. "It is about getting what is rightfully yours.. whether you took it or I left it, I want it back."
Adina is still touring, and discussed the difference between touring in the 90's and touring now. "I get to enjoy the places that I am working, and now it's about the experience."
In addition to putting out music, Adina Howard is also pursuing two additional ventures. The first is Indelible Arts , a business development program for artists working in the music industry. Using her experiences as a guide, Adina wants to help others navigate through many of the pitfalls in the industry. "A lot can happen when you are not aware of business issues as an entertainer."
Addressing the matter of upcoming singers, Adina had this to say as advice. "Know the business, you are the business. If you don't know the business, then there's no point in being in it. Fame does not equate success."
Secondly, Adina is putting a book together about her experiences. "This book is going to be a testimony" No date of publication is yet available at the time of this interview. There will be more about it once that information is ready.
Speaking about the state of today's culture, Adina also discussed health. "I would like for people to start focusing on healing themselves, and self care. You can't find that on social media." Cautioning against the search for external validation, she talked about the importance of fixing what is wrong internally. Sound advice in today's society.
Adina Howard will be making a tour stop in Raleigh-Durham, North Carolina on Saturday, August 18th, 2018.
To learn more about Adina Howard, visit her Instagram, Facebook, Twitter, and YouTube channel.