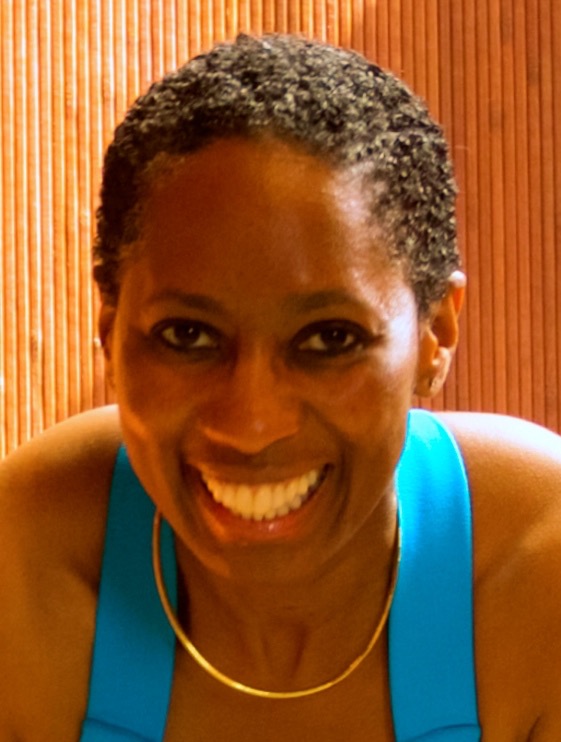 Greetings, my readers. On this week's edition of Writer Wednesday, we hear from Saeeda Hafiz, author of The Healing: From Poverty to Inner Riches. In this interview, we learn about what inspires her to write, and her dedication to fitness and healing.
Polite On Society: Who is Saeeda Hafiz?
Saeeda Hafiz:
Saeeda Hafiz is a native of Pittsburgh, PA, and a graduate of Temple University. A yoga teacher and wellness expert who focuses on teaching physical and mental wellness to diverse groups, Hafiz has studied at the Sivananda Yoga Vedanta Center and the Natural Gourmet Institute. She lives and teaches in San Francisco.
Since January 1990, Saeeda has been experiencing the power of her yoga practice and the benefits of eating a whole foods diet. Her initial encounter with this holistic lifestyle led to a personal transformation that ultimately led her to become a certified yoga instructor and holistic nutrition educator for the last 20 years.
Saeeda currently holds a position at San Francisco Unified School District (SFUSD) as a Wellness Policy Project manager where she helps to interrupt system oppression with wellness activities with staff, students, and families. Previously, she has held a position as a site nutrition coordinator, where she has been teaching basic holistic nutrition and yoga to kids and adults for the past 12 years. She also teaches yoga to adults at various San Francisco health clubs and studios, including the YMCA, Active Sports Clubs, and several corporate clients. She has appeared on various radio and television programs and has been featured in several national and regional publications. Her public speaking engagements have educated the public in yoga, holistic nutrition, and healthy living from coast to coast.
POS: On your site, you highlight your yoga practice. How has it benefitted you, and do you teach any yoga workshops?
SH: My yoga practice has unearthed childhood trauma while also giving me the opportunity to own my past and begin to create a more desirable future.   I teach yoga classes and workshop that helps those do the same and at the very least allow the participant to use yoga as a tool for general holistic health maintenance, i.e. a way to process stress, improve endurance and flexibility.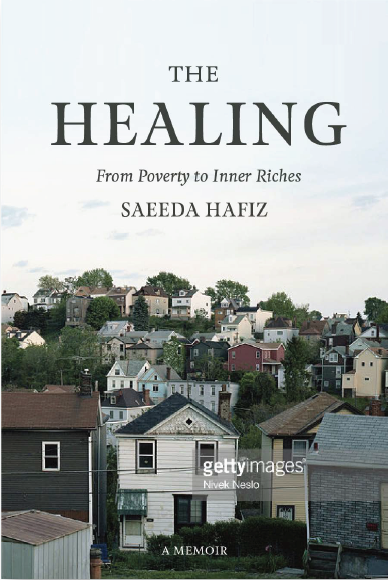 POS: Tell us about your book-The Healing: One Woman's Journey from Poverty to Inner Riches- What is the book about, and what motivated you to write it?
SH: In this memoir of upward mobility through an unexpected route, a young African American woman signs up for lessons in yoga and clean eating as signifiers of her new middle-class status, little realizing that her new lifestyle will bring her face to face with the inner demons fed by the domestic violence, addiction, and poverty she witnessed as a child.
What motivated me to write The Healing was the want and need to be whole, more importantly, writing gave me an opportunity to put my past in one place so that I didn't have to carry the burden of this history inside me.  Now it is in a book where I can refer to it, but it doesn't have to define me.  I have unloaded my burdens.
POS: What do you consider Inner Riches?
SH: Inner Riches mean having enough and being able to decide how I want to define success.  Success and good health to me means having:
enough time to do what I want to do in life,
high quality friendships, having people in my life that support me and not try to undermine me
high quality water and fresh food
enough money
waking up with a smile on my face, and better yet, laughing with in my heart
few high quality items, not too much stuff
high quality experiences with people I love being around
POS:  Can you tell us when your book will be available, and when your book tour is scheduled to begin?
SH: July 17, 2018 is the release date for The Healing: One Woman's Journey from Poverty to Inner Riches
Book tour begins July 17th, looking to secure dates in Pittsburgh PA,  NYC, Atlanta and San Francisco
You can pre-order on Amazon now.
POS: Is there anything else that you would like our audience to know about you, your book, and your forthcoming endeavors?
SH: In The Healing Saeeda Hafiz gives a frank account of the anxiety and rewards of becoming "middle class" through a complete change of diet and adopting habits such as traveling and doing yoga. While her peers pursue one kind of American dream by climbing the corporate ladder, Hafiz finds meaning in learning to cook macrobiotic food and practicing yoga and meditation. By doing so, she recovers from chronic health conditions and heals from the family trauma she has inherited.
This book can be a wonderful addition to your studio space or cooking class in one or more of the following ways:
Offering a customized (2 – 4 hour) food and yoga workshop that speaks to your studio's mission and goals, which will help support your ability to provide your participants with a high quality yogic experience. Course description:
Write your own food and yoga story through the use of writing prompts, yoga postures, food tastings, and dyads. By the end of this workshop, you will leave with enough written material to begin a fiction or nonfiction short story or a book-length project. Come prepared to write, taste, and practice yoga!
Having this story become a part of yoga teacher-training experience, educating new teachers on the healing powers of yoga and food, especially within our urban, low-income, and trauma populations.  This book now required reading for some current yoga teacher-training courses.
Writing this book, which I didn't set out to do initially, has a been major healing process in and of itself.  Once I started to ask myself some good, tough, basic questions, like What makes a good life?  How do I want to live in the world? Can I achieve a successful life if I come from so much chaos, violence and abandonment?
As a newly college graduate, I asked myself these questions and began to wrestle with the answers.  I journaled my process and it opened up a new world of possibilities to me.   Writing the book allowed me to make meaning of my life in a way that put it in the context of my family and friends, the society at large, and my overall holistic spiritual life.  I learned that I can choose how I want an event to affect me.
Writing and making meaning has been a powerful tool.