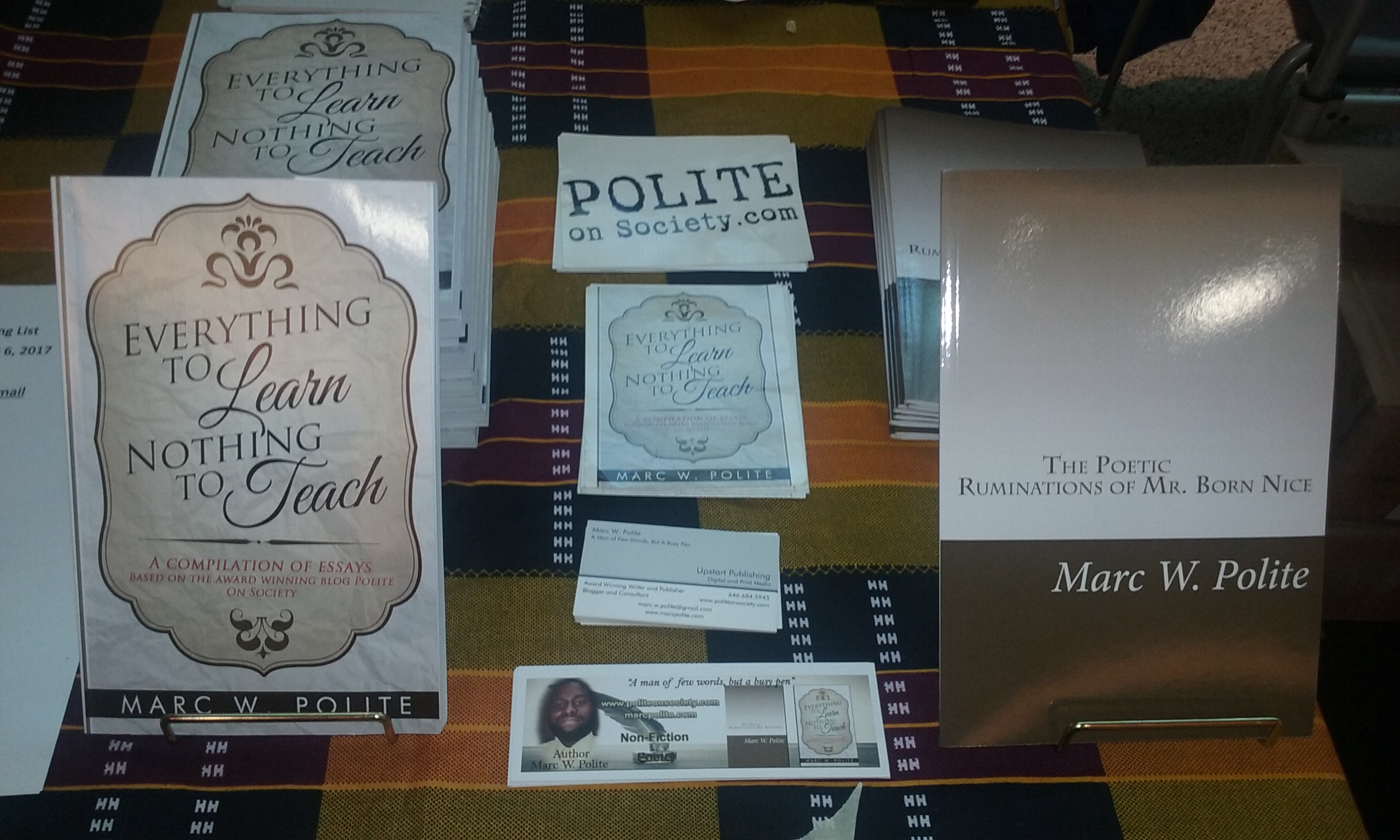 The Bronx Book Fair this past Saturday is an event that has become a fixture on the New York literary scene. I participated as a vendor, as I have in past years. I am glad to inform those of you reading, that this event was a success, and it was an eventful day. There were a lot of panels, and they had a live music performance at the end of the event that evening.
Some of the Book vendors present there were Revolution Books, Riverdale Avenue Books, and The Lit Bar.
Among the other writers present this year were Eartha Watts Hicks, Taneeka Wilder, and Dara Kalima. I also met M.J. Burgess, the author of The Age of the Caterpillar, and Keisha Molby-Baez, author of Tears Laced with Fire
The attendance of the event was good, and a good number of people that I told about the event prior to, ended up coming out. I ran out of my bookmarks, and managed to give out a lot of business cards. It's a wonderful feeling to see that your writing has actually connected with someone. Folks came by the table, read some passages, and felt like supporting. It's good to know that people are checking for your work, and reading your e-mail list dispatches. Thanks to everyone that came through.
For those of you who missed me at the Bronx Book Fair, you can still pick up a copy of my books on my official website. In case you were not aware, I also have two more events coming up this month that I will be promoting.
Thursday, May 18th, 2017- Sister's Uptown Bookstore
Friday, May 19th, 2017- The Shrine
Take care, and until next post.. Peace!
-Marc