Greetings, my readers. In this publishing industry, I have come across a good number of Bloggers who have also become Authors. Ni'cola Mitchell  is one such person. Ni'cola who writes over at The Pen of Nicola, is the author of several books, and has a new book out "Blurred Lines." We take some time to speak with her about her latest book as well as her other endeavors.
Polite On Society: Who is Ni'cola Mitchell and where are you from?
Ni'cola Mitchell: Ni'cola Mitchell is a Mother, Daughter, Business Woman, Sister, and Friend. I grew up in Las Vegas, but I was born in Jamaica. I am a Publisher, Writer, Producer and Founder of Girls Who Brunch Tour. I have penned 12 titles, published over 100 under my company, and I have assisted over 500 writers and organizations to publish their book.
POS: Tell us a bit about your Girls Who Brunch Tour.
NM: The purpose of Girls Who Brunch Tour, a 501c3 is to cultivate, inspire, and empower at risk girls between the ages of 9-17 years old. We provide vital tools needed through literacy, education, life skills, and health & wellness to help girls become leaders and difference makers in their communities!
POS: What motivates you as an author and a blogger?
NM:  I love writing and sharing my story. No one's story is ever duplicate, and having the ability to be able  to learn and teach others how to share their story is is the best feeling in the world. I love to see a reader become lost in my work. I love to share my experiences and teach others how to do it successfully.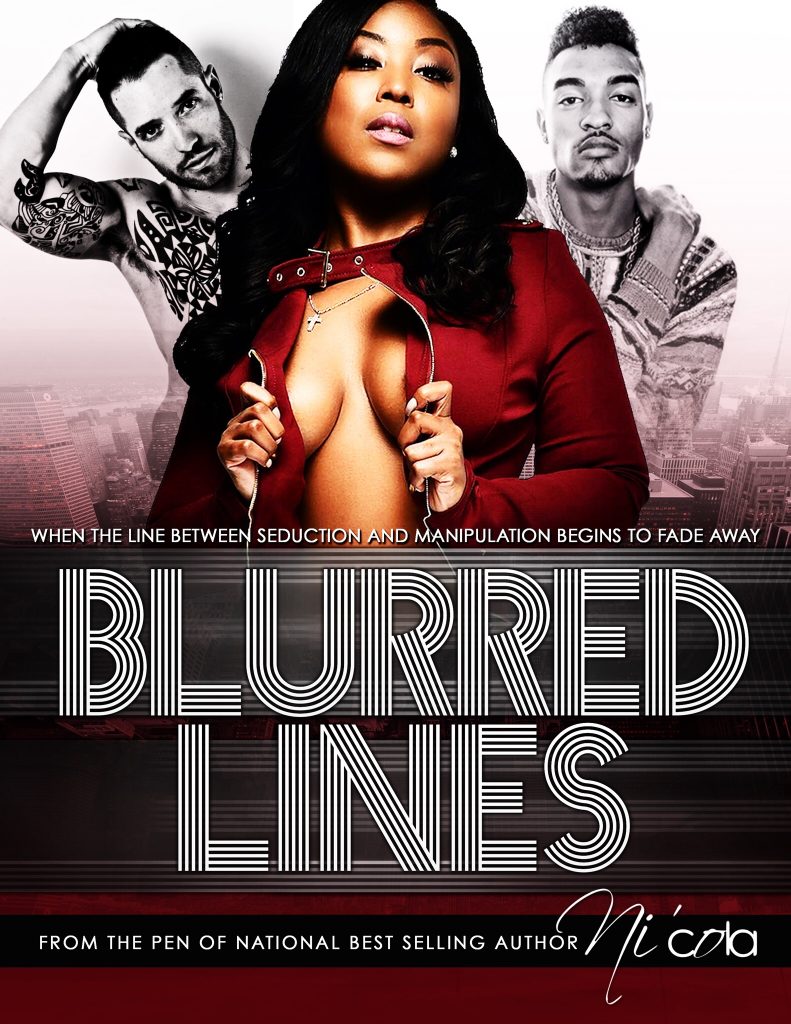 POS: What is next for Ni'cola?
NM: I am about to launch my 12th book Blurred Lines, and will kick off my tour 5/6/17. I am currently in production for my Tutus and Tennis Shoes Fundraising Gala here in Atlanta, and my screen play for my book Beautiful Liar is currently in in production.
POS: If you had one piece of advice for an aspiring author, what would you say to her?
NM: To give as much work and tenacity that you would have given your regular 9-5, Amway, party life, or whatever other network marketing scheme there is out there. Please give your project and brand that much attention everyday.
—

I'd like to thank Ni'cola for taking the time to tell us about her initiatives and next projects. For those who may be interested, below is a blurb about Blurred Lines, along with Ni'cola's Bio.
-M.P.
Blurred Lines
Celebrating the launch of her new company, Solange felt as if she had conquered the world. She had a wonderful marriage, beautiful daughter, and now a striving business. That was until she met the smooth talking Gabriel, owner of the IT support firm she hired for her IT needs. Solange began to feel something that she hadn't felt in a very long time…wanting. After many late night conversations confiding in this complete stranger, Solange started to look at her "happy" marriage and seeing it for what it really was…complacency.
Falling under Gabriel's trance, Solange began doing things that she has never done before. With her blurred vision, Solange finds herself lost in a bed of deceit and lies.  She is so caught up that she doesn't see that Gabriel is sabotaging her life and convincing her that he is the man for her,, not mater who gets hurt. Even  if its loosing her loving daughter behind this deadly mistake.
From the Pen of Ni'cola comes a story of desire, sex, lust, and the ultimate betrayal. This story will make 50 Shades look like a Disney story. Will Solange begin to see clearly, or will she continue to fall under Gabriel's spell filled with Blurred Lines ?
Ni'cola Mitchell, Founder of Girls Who Brunch Tour, Best-Selling Author and recently featured in Black Enterprise 2015 as one of the 5-Follow Worthy Bloggers to Watch. She entered the literary scene with one main objective: To Stimulate Your Mind, One Word at a Time. Through her independent publishing company NCM Publishing, Mitchell published numerous titles which have been featured on various best-selling lists throughout the country. Mitchell's distinctive writing talent has led her to become a featured columnist for Urb Society Magazine, a nominee for the 2014 I Am a Diva Literary Awards, and was recognized by University of Nevada Las Vegas, Upward Bound Program as their 2015 Honoree. Mitchell has also received Proclamations for her Philanthropic services through Girls Who Brunch Tour from the Mayor's Office of Charleston, SC, the Mayor's Office of Houston, TX and the Congressional Office of Houston, TX, and a Letter of Recognition from Governor Nathan Deal of the state of Georgia.