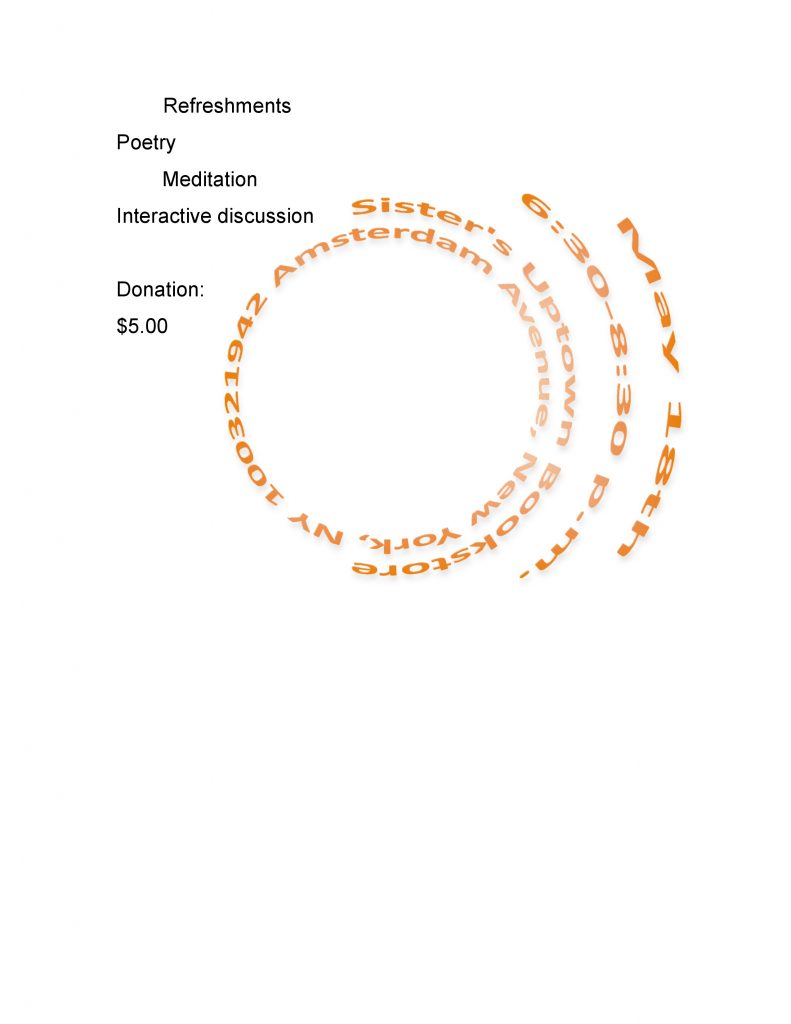 Good evening my readers. As usual, I have been away from the blog for a little bit. As most of you know, that means I am up to something. Between making poetry appearances like I did last night at Raw Space and planning this Spring book tour, I been pretty busy. Most of you already have seen that I will be at the Bronx Book Fair this year selling my books. I wanted to also let you know that Thursday, May 18th, 2017 at 6:30pm, Taneeka Wilder and myself will be having an event at Sister's Uptown Bookstore.  As a space that was so crucial in launching both of our writing careers, this is our way of supporting the store, and reaching out to the community too. It's $5.00 at the door, and there will be refreshments. As some of you know, my 8th year anniversary for this blog is coming up on May 17th.  On the actual day, I won't be able to do anything, so this event will also be a way to recognize that accomplishment.
If you are interested, the Eventbrite page for the literary showcase is here. Come through if you can!
Until next post… peace!
-Marc