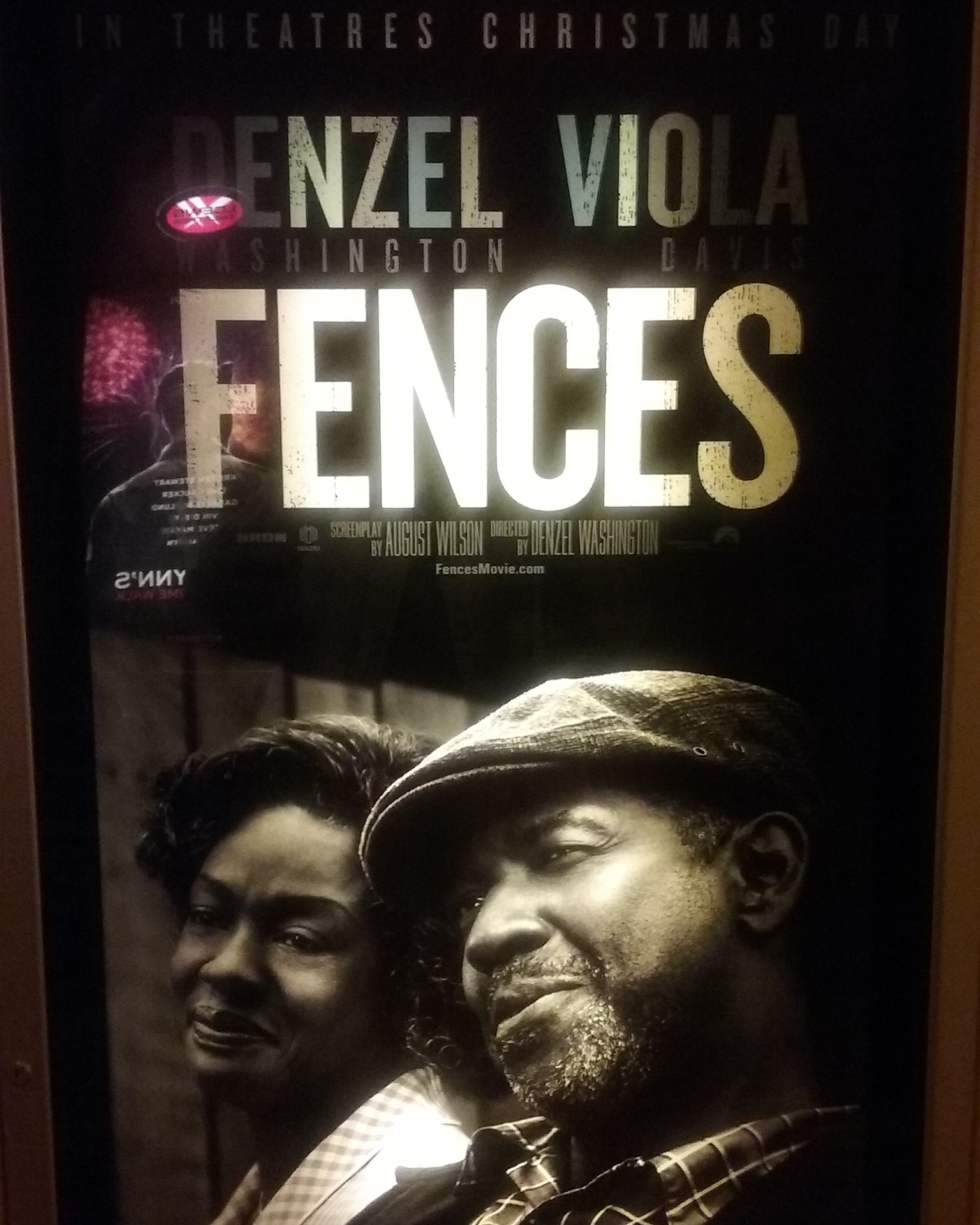 The offering of 2016 films has been really great. I could not let these last few days go by without talking a little bit about "Fences". Fences is a film adaptation of  the play by August Wilson  released back in 1983. Starring Denzel Washington and Viola Davis, it is the story of a Black family striving to get by in 1950's Pittsburgh. Denzel plays Troy Maxson, a sanitation worker who used to be a good baseball player. Held back by the segregation of the time and his age, Troy is a man who has missed his window of opportunity. Troy is embittered, and feels pressured by the circumstances of his life. Unfortunately for Troy's family, those frustrations are taken out on them, in the form of betrayal and in the name of protecting his son from disappointment. The parochial outlook of Troy adversely affects everyone around him, for the worse.
The film is directed by Denzel Washington as well. He pulls off showing not only the frustration, but the realities of family responsibilities. Life lessons here are abound, and Viola Davis does an impressive job in depicting Rose Maxson and her side of the story. It raises the question of how much should one give up in a marriage to make things work. Fences shows the ups and downs of family life, and gives us a window into the complexity that often was the reality of so called "simpler times"
Fences is one of the best films of 2016. It works faithfully from excellent source material, and fills it out on the movie format. Denzel and Viola were previously part of the Broadway revival of this play, and the movie benefits from that experience. I highly recommend seeing this movie.