This past weekend, the annual Harlem Book Fair convened. Over the course of three days, the fair held several events at Columbia University, The Schomburg, and other locations. I attended on Saturday, the biggest day. This post will primarily focus on my experiences on this day. As a past attendee, the major difference that I noticed immediately was the scope of the event. In years past, the event to my recollection was Saturday only. Its good to see that more people are paying attention to the fair, and it bodes well for authors in the future.
As some of you know, I was in attendance this year for the second time around as an author. My book of poetry The Poetic Ruminations of Mr. Born Nice was in tow, along with some promotional cards for my blog. It was not a game for me this year. Since the book fair is equal parts a showcase of authors and talks for attendees, I had to be strategic as to where I was this time.
I tabled with Angela Williamson, who is currently promoting  a book of science fiction "Return To Mu"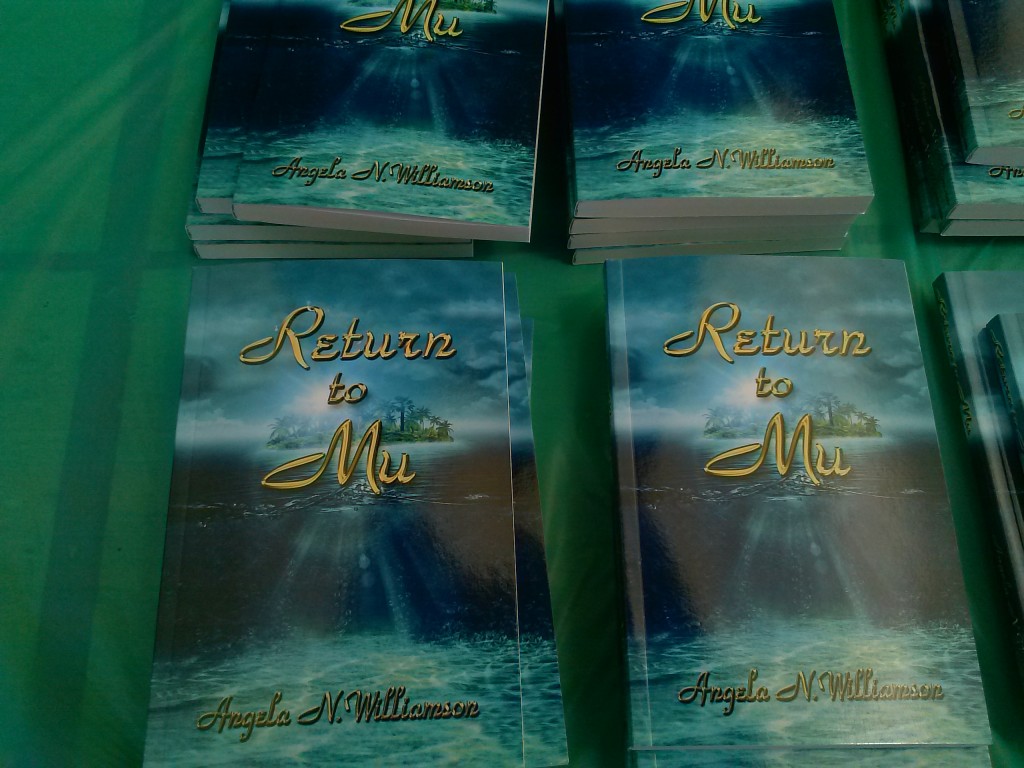 The better part of Saturday afternoon was spent promoting, getting into conversations, and hydrating. It was hot, but not as much as last year.
Despite the heat, a number of people stopped by the table and talked with us both. Familiar faces, as well as people that were interested in different subject matter. Science Fiction and poetry can be hard sells depending on where you go. But the fact that there is interest is refreshing.
While I had a great time talking with people about my book, I also made time to attend a great panel discussion. As many of you know, I am a science fiction fan. When I found out that there would be an Afro-Futurism panel at the Harlem Book Fair, it was a foregone conclusion that I would attend. The panel consisted of Dja Dja N Med-Jay, Rasheedah Phillips, and Cerece Rennie Murphy.
As a person who is a fan of the genre of science fiction, I have an interest in it that drew me to this panel. As I listened to the presenters talk about what motivated them to write, I thought of the similar motivations which propel me. Cerece in particular spoke about how she had to get past her fears in order to produce the work that she has. "I had to find the courage to tell my story", said Murphy in remarks to the crowd about the process in creating Order of The Seers 
Rasheeda mentioned the Afro-Futurist Affair to us, as a source of info about the genre. I feel as though its important for Black people to see themselves in the future, and its good to know that such a community exists.
I should also mention that this panel was covered by Bondfire Radio, and they interviewed me after I asked my question to the panel about the, well.. future of Afro-Futurism. This, I was not expecting, and I thank them for the opportunity.
Speaking of unexpected happenings, something quite different happened this year than last at the book fair. I actually sold out of my books. I brought the same amount that I did in 2013, figuring that I would do roughly the same numbers. I was wrong. Apparently, all this blogging about my book has produced some measurable results. Thank you to those who came out to show support on Saturday. Every time I go to this event, I learn things.
Before I end this post, I must mention that I was told that American Legacy Magazine is now all digital. I have been wondering what had happened to this mag. I thought this may be important for my readers to know as well.
Thank you, and to those of you reading this interested in my book, you can get the Kindle version if a signature is not that big of a deal to you at the moment.  Peace, and see you all next post.
-Marc W. Polite
Never thought he would "sell out"
Related articles