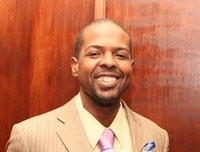 Greetings readers. Maintaining a business is an endeavor that has many challenges. One of the biggest challenges is letting people know that you offer a service. Polite On Society reached out to Mr. Derrick M. Guest for his thoughts on marketing and promotion. Derrick is the CEO of Griot's Roll Film Production and Services, Inc. It is a company that does content marketing for businesses, non-profits, as well as city and state agencies. Griot's Roll has been in operation for ten years. He has also recently released a book. The title is, I Built It, But They Ain't Coming: The Marketing Mogul's Manual on How to Pursue, Date, and Engage Your Customer.
Derrick notes in his book the challenges of marketing. Namely, the imperative there is for an entrepreneur to inform their target market.  "Businesses close because no one knew they were there," in reference to the necessity of advertising. In the age that we are in, he also discusses the importance of using the internet to inform people of your services as an entrepreneur. Mr. Guest is of the opinion that too many business owners underestimate the power of online marketing. In an interview over the phone, he mentions the widely available avenues of social media promotion. "You can do a Facebook ad for 10 bucks a day, or promote on Instagram." There are a number of free/low costs ways to plug your business. Derrick shared with me how his online presence lead to speaking engagements as well as trips.
In I Built It, But They Ain't Coming, Derrick delves into marketing matters with a focus on the customer, and the need to see interaction with them as an ongoing relationship. "The consumer has power today, and they do not have to listen if they don't want to."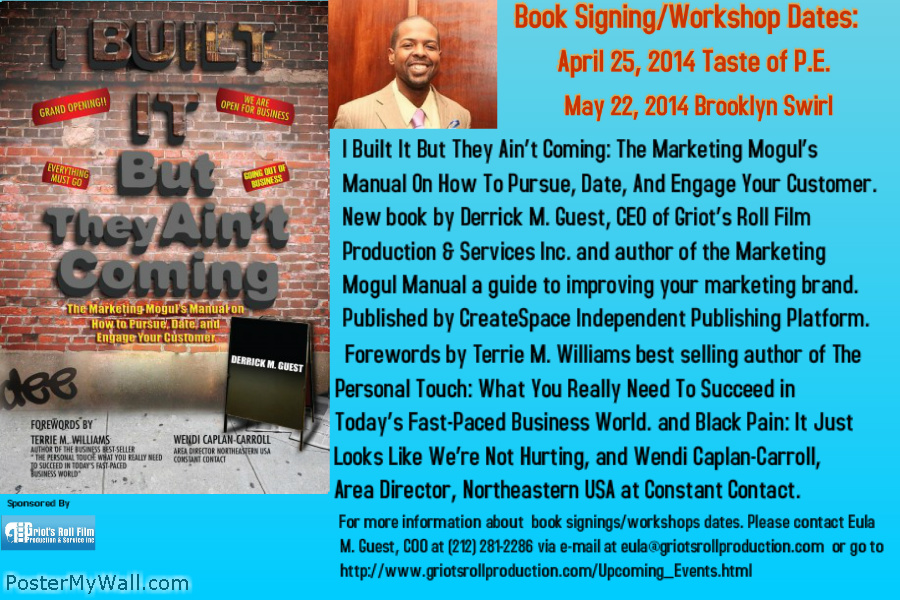 "Today, businesses have to court their customers", continued Mr. Guest.  That, he will continue to do. Derrick is hosting a book signing at Brooklyn Swirl on May 22nd. If internet marketing is your area of interest, then you should stop by. I would like to thank Derrick for taking the time to reach out to our audience.
Related articles