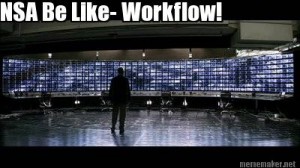 Well, this is a shock. #HidesSarcasm It seems as if the NSA is spying on Americans. It is being spun as a "mistake" but how many of us buy that? Raise your hand if you do. *Waits* Yeah, that is what I thought.
Do you see any political fall out over this one aside from removal of some figure in government? Will you be more careful about how you use the internet? I hate to break it to a lot of you, but in this era of social media.. privacy is just a word, not a fact of existence. The NSA probably knows what I bought for lunch yesterday.
What a brave new world we live in. Watch what you say on the phone.. and in an email.
Related articles