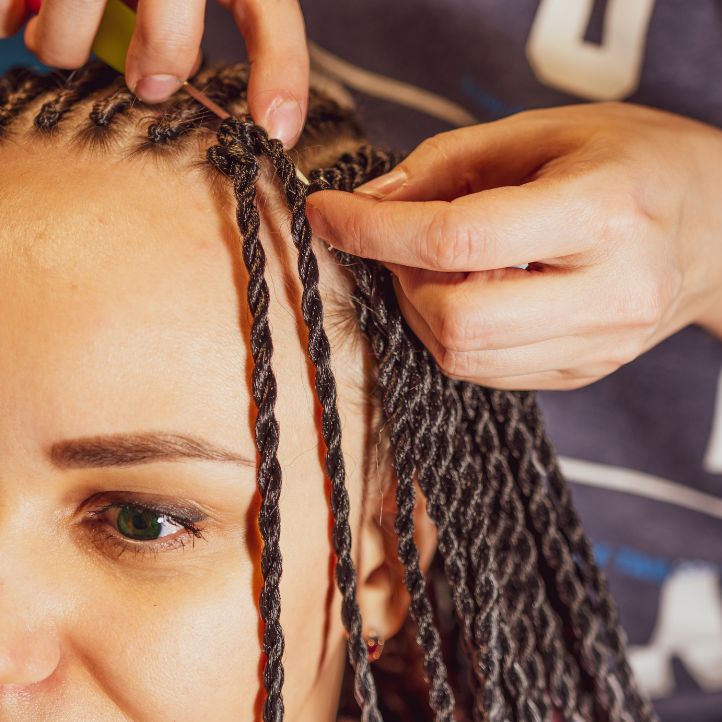 When it comes time for a new hairstyle, many people prefer visiting a home hair braider over making an appointment at a salon. The home environment is typically more relaxed, and the experience is overall more enjoyable. But getting started in this market can be difficult, and until you can get some reliable return customers under your belt, your home hair braiding business may struggle.
But don't worry—there are several tricks you can use to gain customers as a home hair braider. By implementing some of these strategies, you can attract new clients and build a loyal customer base. From offering promotions and discounts to marketing your services on social media, there are many options you can consider to grow your business.
Establish a Strong Social Media Presence
In today's digital age, you should never underestimate social media platforms such as Instagram, Twitter, and TikTok, as they can help your business reach a wider audience. To establish a strong social media presence, create a business account on the platform of your choice. Use this account to post high-quality before and after photos of your clients and showcase your braiding skills through short videos. Use relevant hashtags to increase visibility and engage with your audience by responding to comments and direct messages.
Build Your Portfolio
Building a portfolio of your work as a home hair braider is essential because it demonstrates your skills and builds trust with potential clients. A well-crafted portfolio shows prospective clients what you're capable of and assures them they'd be in good hands when they work with you. Capture photos of your braiding projects and create a digital or physical portfolio to showcase your work. Include diverse hairstyles and braiding patterns to demonstrate your versatility. Make sure your portfolio is easily accessible on your website and social media pages so potential clients can view your work before booking an appointment.
Create Referral Programs
Word-of-mouth is a powerful tool for any business, including hair braiders. By creating a referral program, you can incentivize your existing customers to refer their friends and family to your services. Offer discounts or free services to customers who refer others to your business. Consider providing business cards or flyers to your existing customers to hand out to their friends and family. As your customer base grows, your referral network will too, resulting in more bookings and revenue for your business.
Offer Unique Braiding Styles
One way to gain customers as a home hair braider is to offer unique braiding styles that are not commonly offered in salons. Salons may stray away from offering certain styles due to how time-consuming or complex they are. If you want to set your business apart from the rest, make it a goal to become an expert in these types of styles. Be creative and experiment with different braiding patterns, colors, and designs to offer your clients a personalized and unique look. Keep up to date with current trends in the braiding community to stay ahead of the competition. Offering a signature style or pattern can also help you establish a brand identity that sets you apart from other hair braiders.