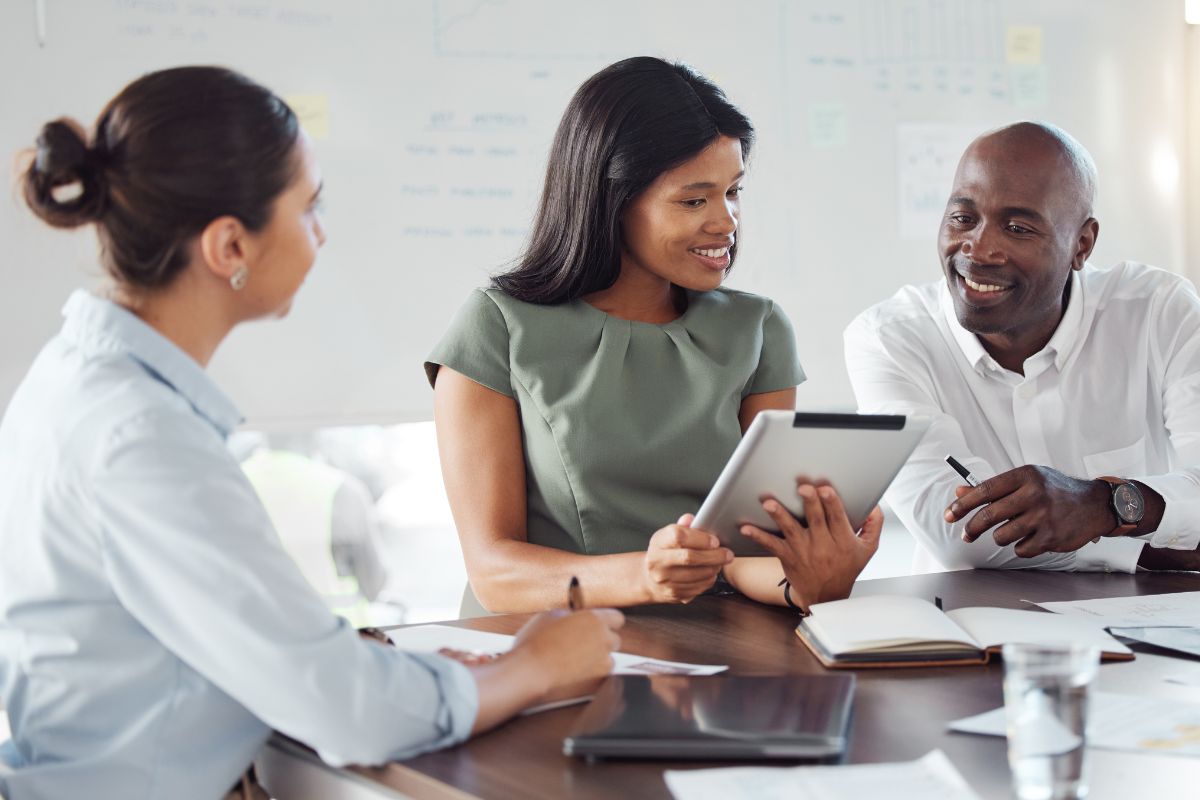 Workplace attire disputes mirror the age-old debate over school uniforms. There are multiple pros and cons to establishing clothing limitations and restrictions, from generating identifiable uniformity to pushing constrained conformity. Whether you're for or against enforced dress policies, you should still know these four ways your work outfit influences your performance and workday.
Self-Expression and Confidence
One of the biggest arguments against dress codes is their restraints on self-expression. Fashion allows you to express yourself in many ways, whether you're wearing colors that represent your personality or choosing individual garments that relate to you or a personal experience. Outfits and accessories are extensions of who you are, what you strive toward, and other personal expressions. The more you embrace and express yourself, comfort and confidence ensue.
In a workplace, confidence fuels productivity and growth. It allows you to power through difficult tasks and clients, remain driven, and conquer the workday. When you aren't yourself or feel like you're pretending to be someone else, you lose motivation. Your work attire negatively affects your confidence, hindering your productivity.
Functional Practicality
Along with self-expression, fashion also plays a pertinent role in your functional abilities. High heels make it harder for you to walk or run, tight pants make it difficult for you to sit down, and sweaters and thick clothing turn up the heat.
Certain clothing items and accessories offer more practical design components than alternatives, maximizing different essential workday functions, from mobility to comfort. Your capabilities can differ depending on your clothes, shoes, and handbag. For example, you can create an outfit that's professional and comfortable and carry a bag with a large capacity for your needed items. There are many practical features every work bag should possess to guarantee better workday success. Finding functional bags, clothing pieces, and shoes can improve what you can achieve at work.
Workplace Safety
Many workplace dress codes and uniforms are there to enhance employee safety. Certain work environments like construction sites house multiple dangers, such as sharp equipment or hazardous chemicals.
The clothes you choose to wear to work influence your workplace safety, keeping you protected or putting you at greater risk. Avoiding loose garments decreases your chances of getting caught in equipment or sharp components. Closed-toed shoes and clothes that maximize coverage minimize the dangers of you spilling or dropping anything on yourself. They keep you sheltered from harmful encounters and interactions. Your work clothes influence your safety on the job.
Professional Reputation
Your work attire affects your reputation. It influences the impressions you make, affecting partnerships and customer relationships. It can make a difference in sales and determine how trustworthy you appear. Dressing well in a clean and well-fitted dress paired with a blazer and low heels gives people the impression that you're organized, professional, and ready to talk business. The same is true for wearing a clean suit. Meanwhile, wearing relaxed pants, sneakers, and a t-shirt makes you seem more friendly and relaxed. However, it may be too informal for certain settings.
Your work attire influences your performance on the job as it affects your confidence in the office, heightens or restrains your capabilities, affects safety, and determines how others judge you and your business. Knowing how your work attire impacts your job performance allows you to maximize your work wardrobe with more beneficial pieces.