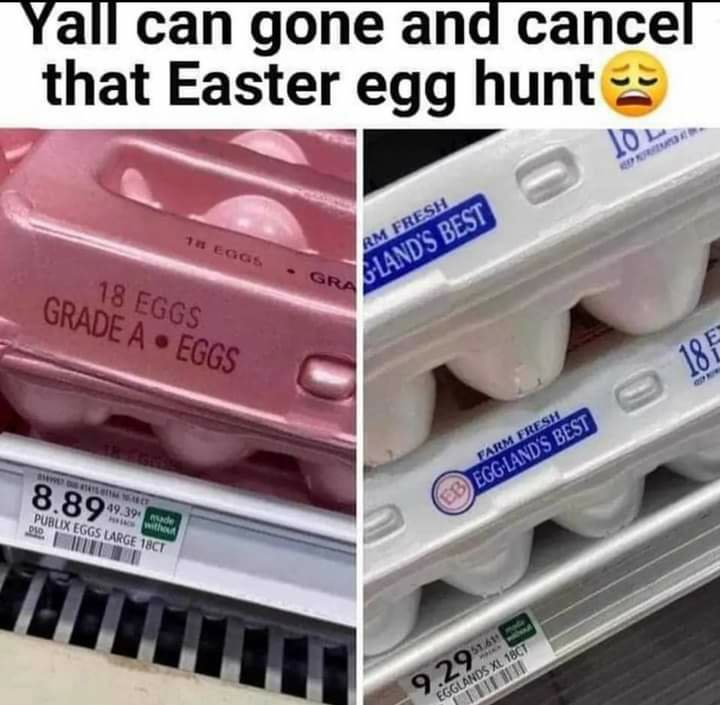 By Marc W. Polite
Good afternoon, and happy Friday the 13th. Let's just get right to the point… what is with these prices? Despite talk of inflation dropping, at ground level I don't see it. Where?
Have y'all seen the price of eggs lately? Outrageous. The bacon egg and cheese sammich is about to be a real rarity for people. It's all fun and games until you get rolled on stepping out of Foodtown. "Ayo, fam, you know what this is… come up off them eggs"
Grocery costs are about to have law abiding cats contemplating a life of crime just to eat out here. What, is the plan to starve folks out of existence? Just asking.
This is definitely not it. How much more are we supposed to take? Just my random thought for today. Enjoy your weekend, folks.
Disclaimer: Polite On Society does not endorse criminal activity. All references to such are made for comedic purposes only.