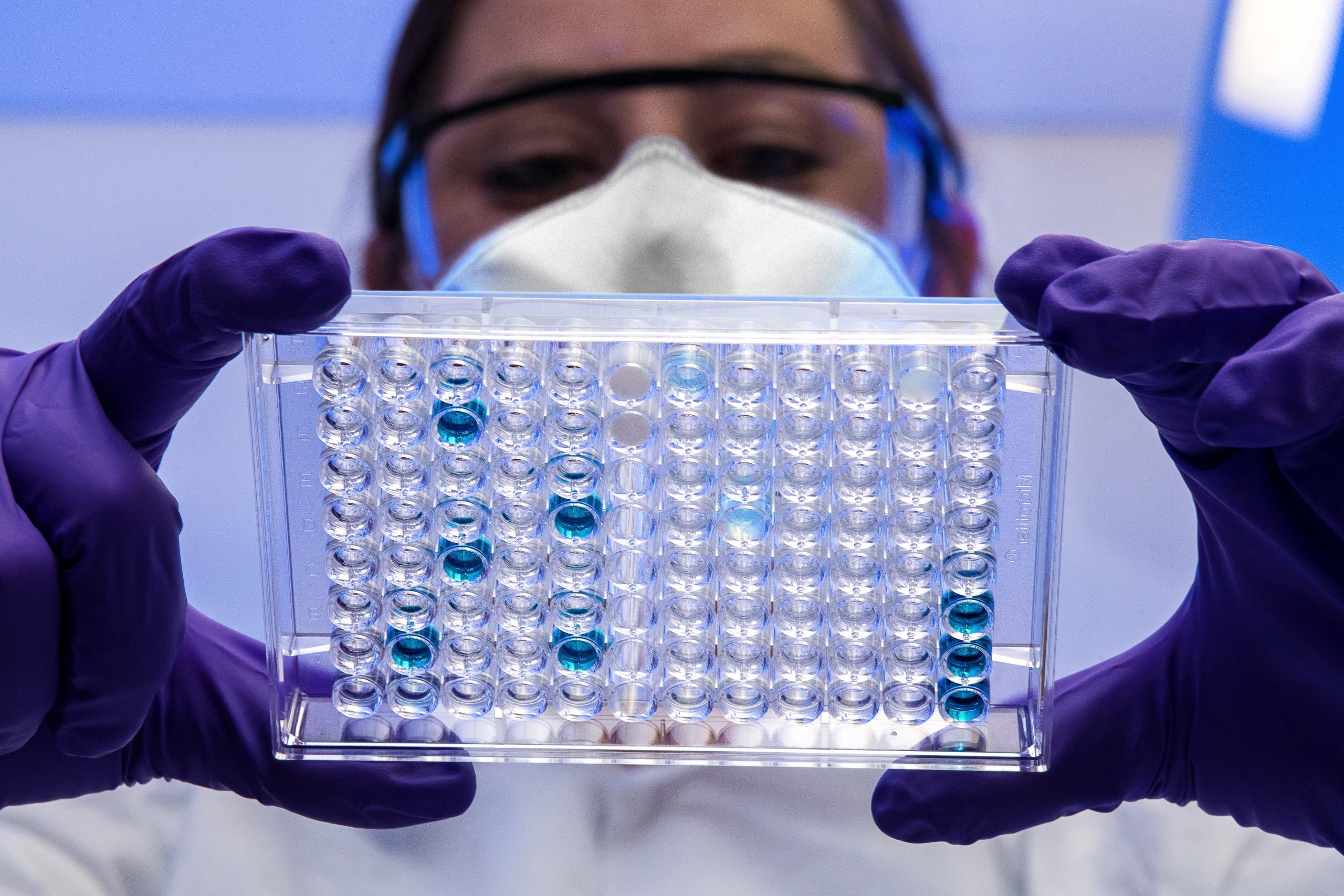 By Katie Brenneman
As we attempt to leave the COVID-19 pandemic behind, a new public health issue is taking center stage in the news cycle: monkeypox.
Monkeypox is defined by the CDC as an infectious viral disease. It was first identified in the 1950s when a "pox-like" disease afflicted a group of monkeys that was being observed by researchers.
Symptoms of monkeypox include rashes as well as flu-like symptoms, swollen lymph nodes, headaches, and exhaustion.
Unfortunately, monkeypox carries a racist stigma as People of Color (POC) account for nearly 70% of all cases in the U.S. despite representing only 38% of the overall population. Overcoming the stigma and analyzing the inept response to monkeypox is key to ensuring we don't incur a new pandemic.
Ignored for Years
The world has ignored the rise of monkeypox for decades. Before 2022, a limited number of Monkeypox cases had been recorded outside of West and Central Africa. As of August 2022, over 28,000 cases have now been reported. Most of these cases have occurred in the United States and Western Europe.
The world had a chance to respond properly to Monkeypox in 2017. Epidemiologists like Adesola Yinka-Ogunleye warned that "the virus was spreading in an unfamiliar way" and was appearing in more urban settings. These calls for action were largely ignored by the Global North which is now scrambling to respond to the virus.
As the world ramps up its response to Monkeypox, health officials are worried that West and Central African countries will be left behind again. Vaccine supplies and containment countermeasures have been limited in the past, and the inept response to COVID-19 doesn't fill health officials with hope.
Racialized Stigma
In the U.S., monkeypox has been the subject of emergency meetings and feisty debates. Creating an adequate response plan will require open communication and strong public messaging. However, the equitability of that messaging is already under question as racialized stigmas have formed around the viral disease.
The names of previous viruses ("West Nile Virus", "Spanish Flu") have created an atmosphere of racism and animosity towards POC. While the name "monkeypox" doesn't refer to a specific geographical location, it does unfairly imply that the disease is unique to Sub-Saharan Africa.
The World Health Organization is currently working towards renaming the disease. Meanwhile, the Foreign Press Association of Africa has also registered its "displeasure" around the way the images of Black people have become the "face of this disease."
Addressing the stigma that surrounds monkeypox domestically requires empathy and insight. Folks who contract monkeypox may feel shame and hesitancy when coming forward, as the viral disease may be spread through intimate contact.
To combat health-related shame, health care messaging and practitioners must exercise empathy when working with patients. Empathy pushes providers to become more culturally competent and encourages greater awareness of the social determinants of health. Empathy can also be incentivized in healthcare, as goodwill only goes so far when a viral disease threatens the population at large.
What to Do if You Contract Monkeypox
Monkeypox is yet to be renamed, but that doesn't mean we should ignore the disease or the rate at which it is spreading. Fortunately, our society is better set up to respond to infectious viral diseases today.
If you or someone you know thinks they may have contracted monkeypox, try to set up a teledermatology appointment. Teledermatology involves sending pictures of the affected area to a healthcare professional and receiving treatment via virtual consultations. This may be the best route forward, as researchers continue to study the disease and the ways it may be spread.
Conclusion
The response to monkeypox has been underwhelming so far. Despite rallying calls in 2017, the world failed to take the virus seriously and is facing a rapid rise in cases. Public health experts can improve awareness and alleviate fears of the disease by creating equitable, empathy-based messaging. This messaging should make it easier for folks to speak openly about the disease and erase stigmas that surround it.
Katie Brenneman is a passionate writer specializing in lifestyle, mental health, and activism-related content. When she isn't writing, you can find her with her nose buried in a book or hiking with her dog, Charlie. To connect with Katie, you can follow her on Twitter.