By Jori Hamilton
In today's work environment, remote workers are becoming more and more common. Since the COVID pandemic, remote work has increased exponentially in businesses of all industries, and now employers are finding a growing emphasis on employee wellness and work/life balance.
Businesses must begin to adapt their corporate culture and leadership from the top in setting the tone for longer-term, healthy working relationships. In this article, we'll discuss how and why the relationship between employees and employers has changed and how that might affect the future of work.
Diagnosing the Pros and Cons of Maintaining a Remote Workforce
While many businesses have historically shied away from developing a primarily remote workforce, remote working has quickly become an industry standard. However, as pandemic restrictions lighten in certain areas and COVID is less disruptive in specific industries, employers need to weigh the pros and cons of keeping a remote workforce.
Some of the pros for remote work include:
Greater employee flexibility
Increased productivity and lack of distractions
Lower overhead costs; and
Faster recruitment due to streamlined hiring processes
Some of the cons employers need to continuously evaluate when considering longer-term remote working arrangements include:
Lack of communication between team members
Higher turnover rates; and
Departmental misalignment
Every business will need to weigh the pros and cons of remote work individually to determine if it's the right long-term fit for their team. At the same time, remote working teams may be manageable to a certain point, as the business scales, changing the ratio of in-house vs. remote working team members may need to evolve.
Keeping Employees Engaged In and Out of the Office
Whether managing a fully remote, hybrid, or in-house workforce, there are many ways to keep employees happy, productive, and engaged.
One of the biggest challenges remote workers face is staying connected to their team members and managers at all times. Following remote-friendly workflows can help ease this transition by allowing remote teams an opportunity for more flexibility while keeping business goals on track via regular check-ins with leadership.
Leadership must maintain strong relationships with remote employees through top priority projects that allow them time management discretion without sacrificing the bottom line. The future of employee retention lies within employee engagement strategies promoting a healthy culture between employers and workers no matter where they are located or what role they play in your company's success.
Keeping employers interested in returning to the office can be challenging for remote teams, but there are many ways to keep the office culture strong and foster a healthy environment. One of the ways to encourage flexibility in this matter is by affording certain perks like bringing your pet into work, allowing casual dress attire, complimentary gym memberships, or discounts for outside services.
Higher Emphasis on Safer Working Conditions
In light of the recent pandemic, employers have a heightened responsibility to create safer working conditions for their employees.
Employers are required by law to provide a safe workplace environment for their employees. This includes providing safe equipment and materials, training workers on how to use them safely, maintaining health and safety in the work area, and monitoring worker exposure to hazards. For many businesses, this can feel like a daunting task, but following some simple steps like sanitation best practices and regularly auditing warehouse machinery quality can help reduce workplace injuries.
The Future of Employee-Employer Relationships
The employee-employer relationship is constantly changing, and experts believe that this shift will continue. The COVID pandemic has forced a lot of disruption within management teams, and it is their responsibility to adapt to the changing needs of their employees. These shifts in organizational culture can be seen as positive changes because they show greater acceptance of different lifestyles among the workforce while still giving them opportunities. However, if employers want to see continued success with their teams, it will require a fresh look at the future of work and how businesses can adapt and evolve with their workforce.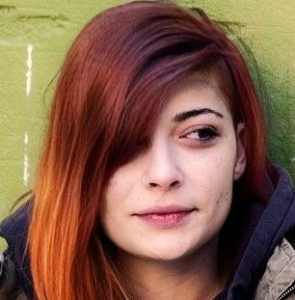 Jori Hamilton is an experienced writer residing in the Northwestern U.S. She covers a wide range of topics but takes a particular interest in topics related to politics, urban living, society, and health. If you'd like to learn more about Jori, you can follow her on Twitter and LinkedIn.