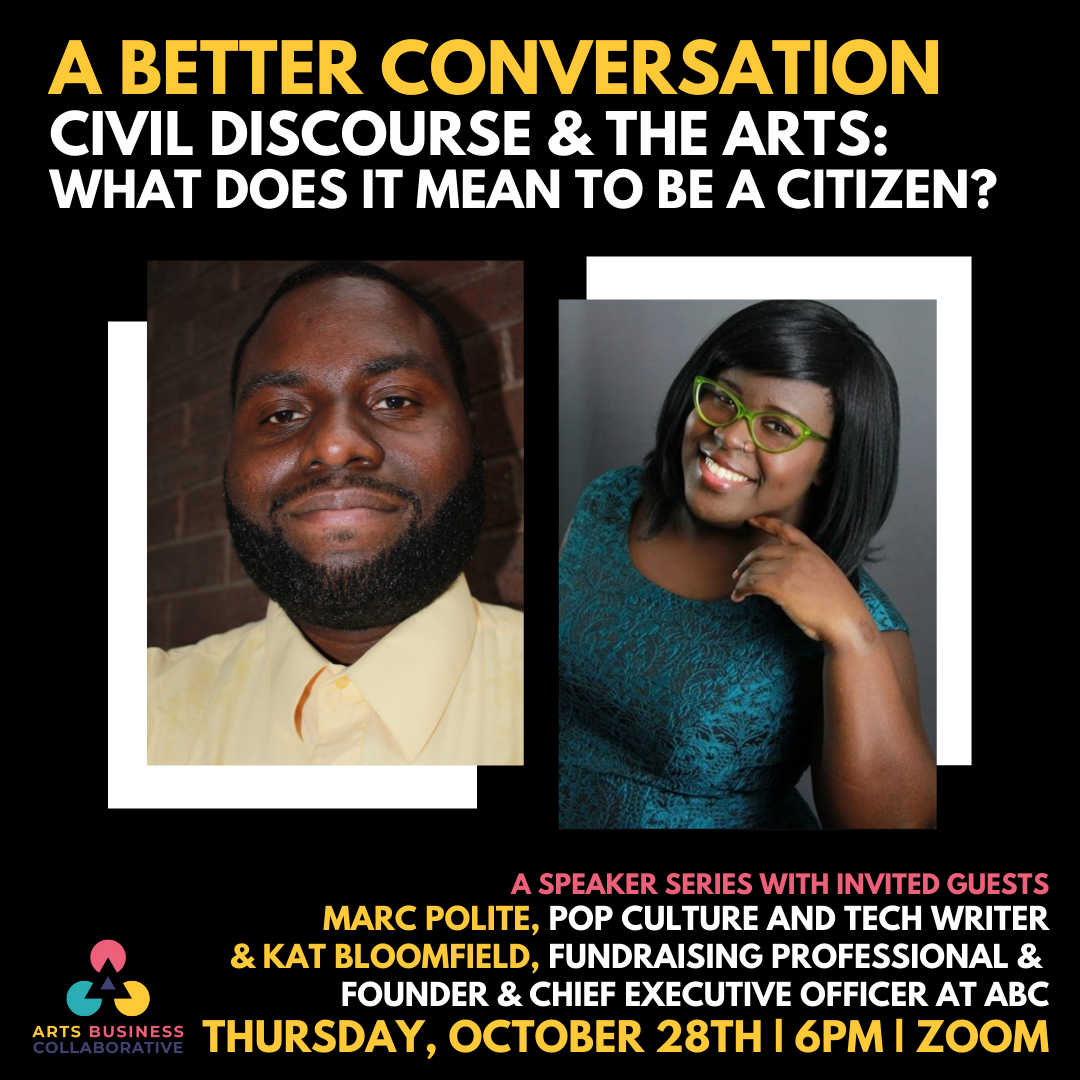 Good afternoon, my readers! As some of you have noticed, I have come into the Fall of 2021 with the intention of being a part of necessary conversations. I am delighted to let you all know that my next virtual conversation will be on the topic of the arts and civil discourse. Hosted by Arts Business Collaborative, I will be in conversation with Kat Bloomfield on the topic of "What It Means to Be A Citizen?"
If you wish to join this discussion, you may register via Zoom here: What Does It Mean To Be A Citizen?
I hope you can join us. Until next post, peace.
-Marc