By Jori Hamilton
It's not uncommon for people across the country to struggle with making ends meet each month. But, perhaps no one struggles more to make that happen than single parents. Without relying on help, many single parents have to work multiple jobs and spend that time away from their kids just to get by.
The living wage for a single parent with just one child in the U.S. can be as high as $65,000/year in states like California and New York, and $50,000-$55,000 in most others.
If you're on your own and trying to fight the American favoritism toward dual incomes, there are things you can do to take charge of your finances without burning out at work. Let's look at a few ideas that can help you achieve the salary you need to provide the best life for you and your child.
1. Start a Business
Throughout the COVID-19 pandemic, startups across the country have boomed. Many people lost their jobs or were forced to leave so they could stay home with their families. Whether you're seeking out a new job or looking for a "side hustle" to bring in extra money, starting your own business can be a great idea.
As long as you have the passion, drive, and something people want, you can start your own business with very little money. If you're not sure what you might be able to offer, consider some of the following services that are always in demand:
Writing/blogging
Graphic design
House cleaning
Pet-sitting
Tutoring
If you have a knack for creating, you could even sell handmade goods online in your spare time. Whether you want to focus on a full-time endeavor or just something you can commit a few hours a week to, there's never a bad time to follow your passions and make some extra cash while you're at it.
2. Seek Out Help
You might feel like you're on your own when it comes to parenting. That doesn't mean you can't/shouldn't reach out for help when you need it. Is a dual-income helpful for everything from utilities to housing? Of course. But, it's not impossible to do it on your own.
If you're trying to buy a home for you and your child, for example, there are more resources for single parents than you might realize. Once you've figured out your budget and know what you can afford, consider working with HUD housing counselors or look into HUD homeownership vouchers for assistance. If you're a first-time homebuyer, you might also be able to take advantage of tax credits and low-interest rates.
There is no shame in finding assistance with housing, food, or even financial guidance. No one said you need to do this completely on your own while being overwhelmed along the way. Accept help as much as possible, not only for your own sake but for your child's well-being.
3. Sustain Your Savings
If you manage to start saving a little money, you're already one step ahead. Having a few hundred (or thousand!) dollars in a savings account can offer you peace of mind. But, instead of letting all of it sit there, consider what you can do with it to secure a better financial future.
One option is to invest some of your savings. You don't have to be a stock market pro to be a successful investor. In fact, you don't have to invest in stocks, at all. Some unique investment opportunities include:
Farmland
Wine
Art
Startups
Many of these opportunities require very little money to get started, so you won't be putting all of your hard-earned cash at risk.
As you can see, it doesn't have to be overwhelming to take charge of your finances. In doing so, you can feel more secure while taking comfort in the stable future you're building for yourself and your child.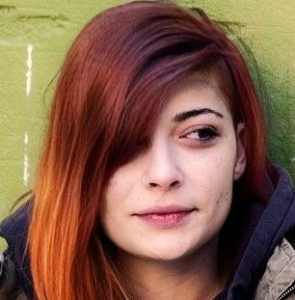 Jori Hamilton is an experienced writer residing in the Northwestern U.S. She covers a wide range of topics but takes a particular interest in topics related to politics, urban living, society, and health. If you'd like to learn more about Jori, you can follow her on Twitter and LinkedIn.