By Jori Hamilton
The American dream has always included homeownership. Things like a white picket fence and a dog have always just been icing on the cake. Now, though, the most important part of that dream might feel out of reach for the Millennial generation.
There is currently an affordable housing crisis across the country. That makes buying a home difficult for anyone. But, when you consider that the average non-mortgage debt for Millennials is over $27,000, the idea of buying a home goes from challenging to overwhelming.
So, between a lack of affordable options and a generation racked with debt, is homeownership possible for Millennials? Can systemic intervention change the way we think about what this generation represents?
Let's take a closer look.
Affordable Housing and Millennial Debt
Even though the largest generation is currently peaking in the "house-buying" years, they have a lower homeownership rate than Baby Boomers and Gen X. Why is that? Several factors come into play, but the biggest one is a combination of a lack of affordable housing and the debt many Millennials find themselves in.
The median cost for all homes in the U.S. was just under $300,000 in June of 2020. Of course, housing costs vary greatly depending on where you live. Homes in California are typically going to cost more than homes in Indiana. But, with Millennials dealing with more education debt than other generations, it's harder for them to afford a home almost anywhere. Some people in this generation have even defaulted on their student loan payments, damaging their credit and making it difficult to even consider home-buying without repairing it first. Luckily, there are ways to repair it, like consolidating your debt or paying it all off at once if that's possible.
On top of that, many Millennials want to live in higher-cost cities. There are more job opportunities, higher standards of living, and more urban amenities. However, housing in these areas is often among the most unaffordable.
Other factors that contribute to a lack of Millennial homeownership include:
Some Millennials simply might be wary when it comes to the risks involved with home buying. They lived through the Great Recession, and have seen the after-effects.
Is Home Ownership Right for You?
If you're a part of this generation, you should consider what might be holding you back from buying a home. Are you "stuck" with the thoughts that Millennials and home-buying just don't go hand-in-hand? Or, have you looked at your financial situation to make that choice?
First, decide if homeownership is the right option for you. There are many benefits over renting, including:
Building equity
Making a solid long-term investment
Tax benefits
More privacy
Stability
However, one of the potential "cons" is more cost upfront when you're purchasing a property. If you're considering whether homeownership is within reach, consider some of the things you'll need to have in place. That includes a down payment, solid credit, a lender, and homeowner's insurance.
If you're on a budget, chances are you might not be able to buy a "perfect" house, either. So, consider any upgrades or remodeling that might need to be done when you're figuring out the overall price and what you can afford.
All of those costs at once can make you rethink your plans. But, if you truly want to own a home, it may be more feasible than you think.
Talk to a trusted real estate agent in your area, or work with lenders who are experienced with Millennials. There are options for those with fixed incomes that can still make the dream of homeownership a reality. The housing market might be taking a dip with this generation. But, that doesn't mean you should give up on that dream, even if it means waiting longer to achieve it.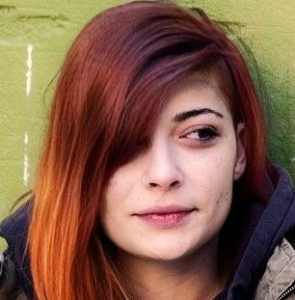 Jori Hamilton is an experienced writer residing in the Northwestern U.S. She covers a wide range of topics but takes a particular interest in topics related to politics, urban living, society, and health. If you'd like to learn more about Jori, you can follow her on Twitter and LinkedIn.