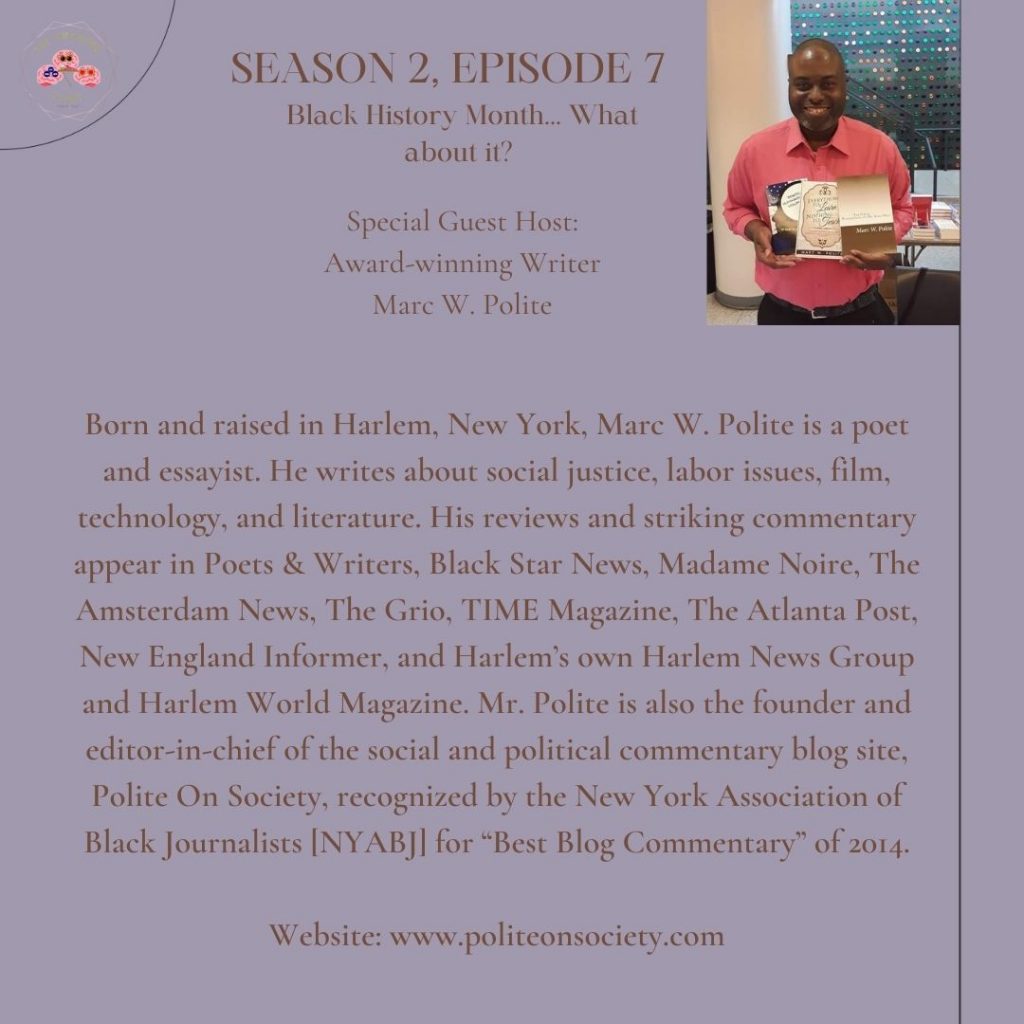 Good afternoon, everyone! Today, a podcast feature that I did dropped. I was asked to be a guest on The Awkward Stare podcast. I spoke about Black History Month, and what it means to know and understand Black History.
Check it out when you have the opportunity. Thanks to Jihan and Natasha for inviting me on.
The audio link is below.