By Jori Hamilton
While the American Dream means something slightly different to everyone, the basic premise remains the same. In general terms, this is a set of beliefs that drive people to work toward creating the life they want. Every individual in the United States has the freedom and right to chase their dreams, regardless of the circumstances they were born into. For many, the American Dream can be broken down into one sentence: through hard work and dedication, anyone in the United States can rise to the top.
But is it True?
The American Dream is something many have been told about, but a large portion never gets to experience it. In fact, more so today than ever before, it seems like the American Dream is only for those who were born into wealth or above-average circumstances. Even though those who are wealthy have an advantage—especially when it comes to living the American Dream—the opportunity is available for anyone to grab.
Here are three things you need to know about the American Dream:
1. It's Not All About Money
For many, the phrase "American Dream" equates to money. While there's nothing wrong with that, you shouldn't hang your hat on this and this alone. Money doesn't necessarily have to come into play. Take this excerpt from a Pew Research Center study:
Overall, the public thinks freedom of choice in how to live one's life (77%) and a good family life (70%) are essential components of the American Dream. A somewhat smaller majority (60%) also says that the ability to retire comfortably is essential to how they think about the American Dream. About half or fewer say making valuable contributions to their community (48%), owning a home (43%) or having a successful career (43%) are essential. And just 11% think becoming wealthy is essential to their understanding of the American Dream.
Of the people surveyed, only 11% believe that becoming wealthy is essential to living the American Dream. Instead, a large majority of people are more concerned with freedom of choice and a good family life.
2. You Can Find the American Dream by Setting Life Goals
Rather than focus solely on money, you can find the American Dream by setting short- and long-term life goals and chasing after them. For example, here are some questions you can answer:
What are the three most important things in your life?
How much money do you need to earn to be financially comfortable?
What do you want to do with your money?
Is saving for retirement important to you, and can you do it with alternatives like self-directed IRAs?
Do you need to improve your financial education to reach the American Dream?
Do you want to travel more often?
All of these questions, among others, are important to answer. For instance, if you don't have a solid financial education, you'll continually find yourself following bad credit card habits, like making minimum payments or opening and then closing accounts.
3. You Control Your Future
When circumstances are difficult, it's easy to believe that the American Dream is out of reach. But that's the wrong way of looking at things. For instance, you may be a victim of the education achievement gap. It's not fair. It's frustrating. It's easy to use this as an excuse. However, don't lose sight of the fact that you control your future. Your current circumstances don't have to dictate what happens down the road.
Final Thoughts
It doesn't matter who you are. If you have an interest in paving the way to a better future, the American Dream is never out of the question. Those who are born into wealth may have an advantage, but that doesn't mean they're the only ones who have control of their destiny. It's up to you to define your American Dream and create a strategy for reaching it.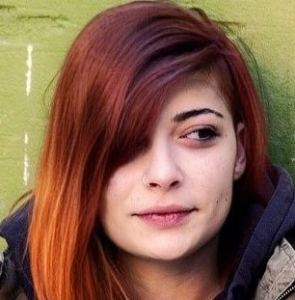 Bio: Jori Hamilton is an experienced writer residing in the Northwestern U.S. She covers a wide range of topics but takes a particular interest in topics related to politics, urban living, society, and health. If you'd like to learn more about Jori, you can follow her on Twitter and LinkedIn.