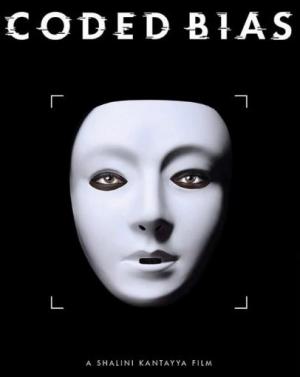 By Marc W. Polite
The effects of emerging technology on society has been explored a great deal recently. The latest documentary "Coded Bias" brings to our attention some of the dangers of facial recognition technology. Produced by Shalini Kantayya, Coded Bias follows the revelations of Joy Buolamwini, a Ph.D candidate at the Massachusetts Institute of Technology. In her work in tech, Joy finds that there are inaccuracies in how facial recognition assesses Black people. This technology has a lot of potential dangers, as it can yield false matches on people of color. 
This documentary walks us through how the cultural and racial biases of those who are creating these technologies, can make their way into the code. The viewer sees how algorithms can determine aspects of people's lives when it comes to employment, housing, credit, and college admissions. In an assessment that takes us to the United Kingdom, China, Hong Kong, and here in the States, Coded Bias shows the coming together of concerned advocates over the existing and potential abuses of these advances. The documentary features Cathy O'Neil, the author of Weapons of Math Destruction, and Virginia Eubanks, the author of  Automating Inequality. Structural racism permeates our society and makes its way into the software. Systemic racism? It looks like there are already a few apps for that. In addition to tackling problems with how algorithms make decisions, Coded Bias also addresses racial and gender biases in tech. Activists in this field are often targeted for speaking out, and the stakes are not low here.          
Coded Bias is a look inside the technologies that are increasingly deciding aspects of our lives. It is a well thought out documentary, that makes a convincing argument to tweak how these algorithms work for the purpose of fairness and equity. This year, we have seen how the Netflix documentary "The Social Dilemma" has highlighted the downsides of social media. Coded Bias homes in on the implications of tech to the current lives of Black people. It points out issues that many of us don't realize are a problem and highlights another front of necessary activism.  
See the official trailer below.