By Ashley Lipman
Not All Dads Want Some Tie
What's the general assumption about father's day? Get Dad a card and some cufflinks or a tie clip. Well, that stereotype is played. Today's dads were born in the eighties—not that there aren't older dads, it's just that the millennial generation has come to prominence in the present time.
The thing is, a lot of those millennial fathers only wear clip-on ties. That's not to say they don't know how to tie a tie, it's just that such wardrobe accessories are not what's in style right now. Essentially: today's world doesn't require the same sort of conventional approach as a few years ago.
Today's dads are a bit more savvy, and a lot of them have some outright geeky preferences. But in a good way. So buy them gifts they're going to like! Here are some fine Father's Day suggestions for the more geeky dad in your life.
A Full Model Of The Starship Enterprise, Or Millennium Falcon
Odds are, your dad either likes Star Trek or Star Wars. Doctor Who, Battlestar Galactica, The Lord of the Rings, Red Dwarf, and Babylon 5 are also hot contenders. Figure out what sort of entertainment he loves, and give him something related to that hobby or preference.
There are fine models of Star Trek and Star Wars spaceships available. You can also get some Tardis models from Doctor Who, and LOTR has some fine memorabilia as well—like a full-sized Minas Tirith Model. If you've got a store around that sells that kind of thing, go there and see if they have anything Dad might like. You've still got time to order online, too.
A Cavalcade Of Niche Board Games
On the LOTR side of things, you may have a dad whose particular geek factor has a strong board-gaming component. This may include traditional games like Monopoly, Risk, or Battleship. But more likely than not, he may have a soft spot for Dungeons and Dragons. D&D can be quite a bit of fun, and it has experienced a popularity surge.
You can get board games, dice, and varying different adventures in the D&D universe from D20 Collective. You might check this site out and see if there's anything that speaks "dad" to you.
App-Controlled Multi-Colored LED Light Bulbs
Geeky dads love technology. Lasers, drones, and the like—Dad will love that. But these things can be a little pricey. Here's a fine Internet of Things (IoT) tech choice that's cost-effective, fun, and that Dad probably wouldn't buy for himself: app-controlled multi-colored LED light bulbs. You can pick them up at Walmart and control their color from your phone.
If you really want to be clandestine about it, buy the lightbulbs, install them, and wait until you can sneak Dad's phone to download the controller app. Then on Father's day, you can show him the lights making colors. But Dad may not like you grabbing his phone, and he may enjoy the process of installation, so wrapping them traditionally may work better. It all depends on the dad.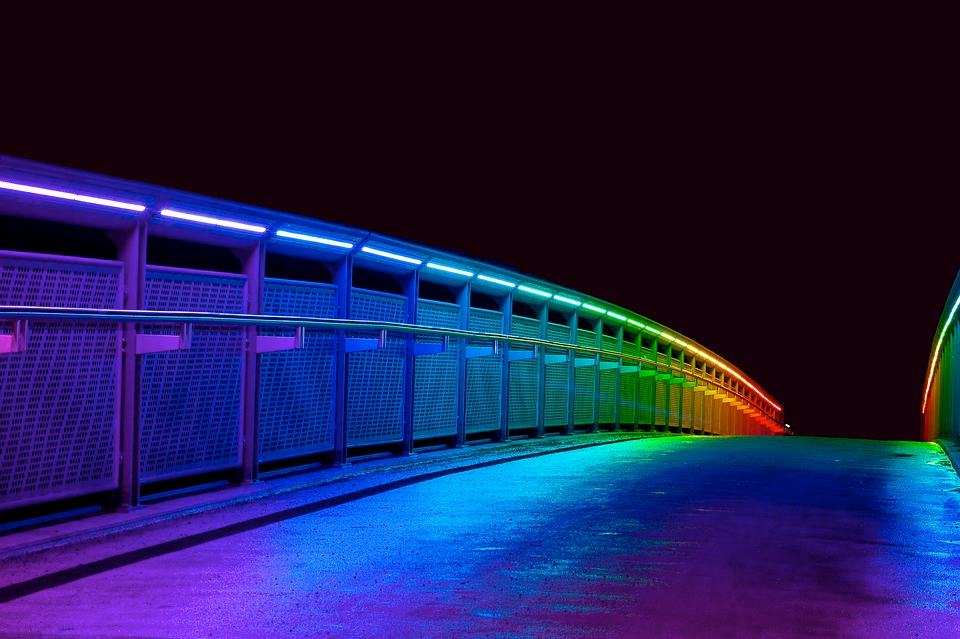 A Subscription To Popular Mechanics
This one is sort of a gap-bridging gift. Popular Mechanics is a print periodical, and everybody can just go online to find the latest tech these days. Still, you'll find some interesting articles on future tech in this periodical. Dads of the old guard and dads of the new enjoy this magazine. And keep this in mind, too: there's more to information than just the web.
Magazines represent a fine means of relaxing. When is the last time you sat back with the latest issue of a cutting-edge magazine and just explored? It's a lot different than the web. Pop-ups? Not in a magazine; you can just turn past the ads. So consider Popular Mechanics. Also, you might look into other periodicals that are still in print.
A very popular magazine right now is called Wired, and it tends to have some of the latest information regarding modern technology available. Essentially, if you're going this route, match the magazine to the dad.
Surprising Dad In The Best Way This Father's Day
The world has flipped its lid in modernity. Father's day is just around the corner, and you know what? Everybody needs a little peace. Dad isn't expecting anything more than a card and maybe some sort of sugary treat. But you can do so much more.
Figure out what his entertainment preferences are. He might love a model. Does he love board games? Get him a new set of D20 dice, or a new D&D mod. Look into new technology. Consider a subscription to his favorite magazines. Geeky dads have updated preferences, so put a little thought into it this Father's Day, and get dad something he loves.