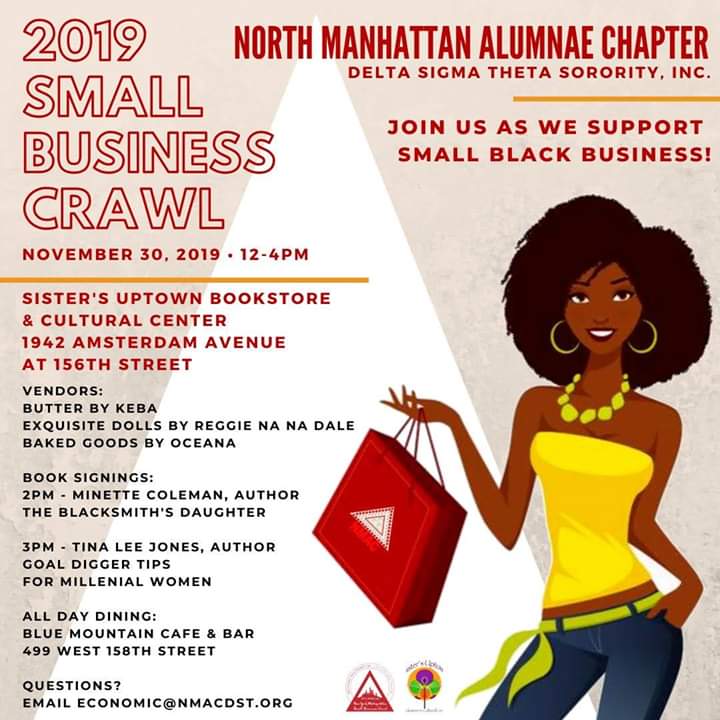 Good evening, everyone. Tomorrow is Small Business Saturday. It is an opportunity to support the work of independent vendors.
Tomorrow at Sisters Uptown Bookstore in Harlem, the 2019 Small Business Crawl will happen. It is sponsored by the North Manhattan Alumnae Chapter of Delta Sigma Theta sorority, and will feature book signings.
Minette Coleman, the author of The Blacksmith's Daughter will be present.