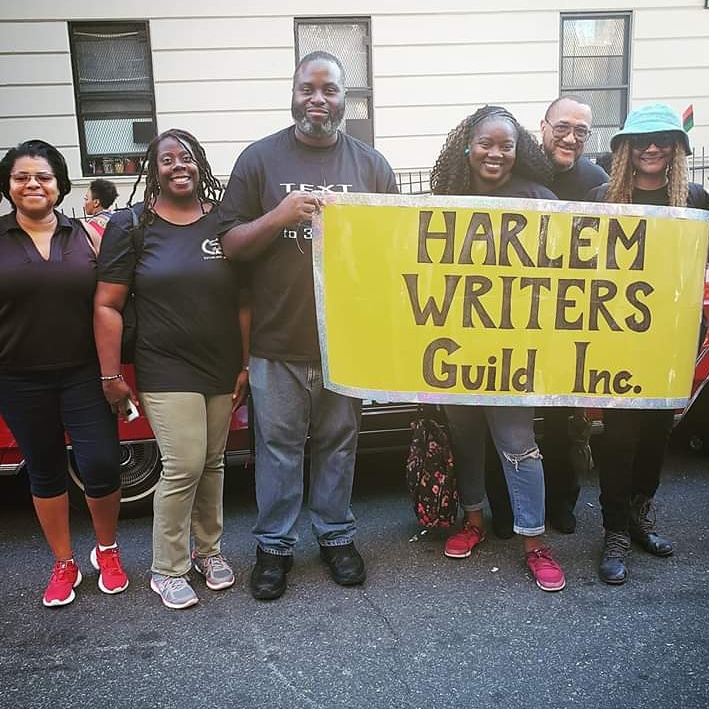 By Marc W. Polite
On Sunday afternoon, the historic Harlem Writers Guild participated as marchers in the 50th annual African American Day Parade. This event, which is typically held the third Sunday in September, brings out the whole Harlem community. It was the first time the Harlem Writers Guild has marched in this parade.
The route was from 111th street and Adam Clayton Powell Boulevard down to 136th street. The theme of this milestone year was power through unity. The purpose of the parade is to highlight the productive and positive things that are going on in the African American community. This event was well attended and upbeat.
Among the other organizations in attendance were 100 Black Men, HCCI, Twu Local 100, 1199, and LiUna. Harlem Shake, the restaurant was featured prominently in the parade today as well.
This event was a success, and I'm honored that I had the opportunity to march with the historic Harlem Writers Guild. To find out more about the HWG, visit www.harlemwritersguild.org