By Marc W. Polite
The 2019 Harlem Book Fair was held on July 20th, 2019. A yearly event where authors and literary professionals endeavor to get their work out there, this year had its particular challenges. First and foremost, the heat of the day did much to reduce a lot of the expected attendance. Second, the new location was also a point of confusion. As noted in past posts on this site, the event was to be held at the Harlem State Office Building Plaza.  Harlem residents are accustomed to it being on 135th, and some who even attended said as much.  In spite of all of this, there were many positive aspects of this years fair.
The panel discussions, which had disappeared in previous years have returned, and lasted during the course of the fair. Luckily, for those who wanted to avoid the extreme heat of that day, the panels were indoors.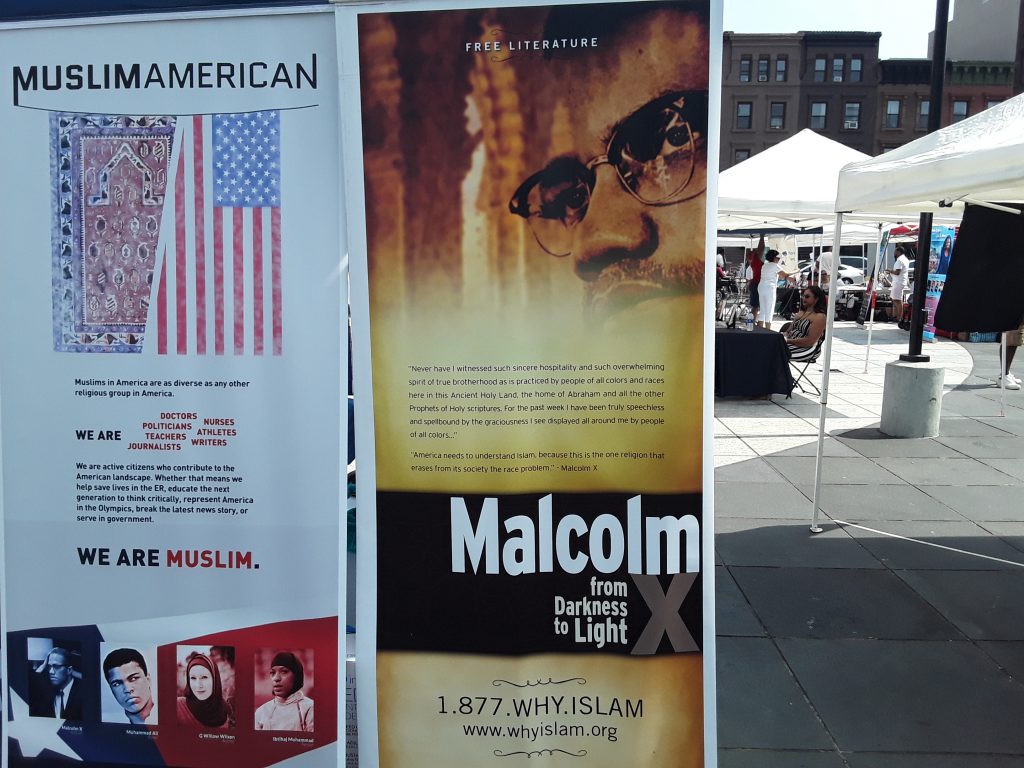 There were a number of authors that I was previously unfamiliar with. Among them were Jeff Carroll, Linda Anderson, Jason Wilson, Kadian Thomas, Martine Kalaw, J.A. Faulkerson, and Elishia N.E. Peterson.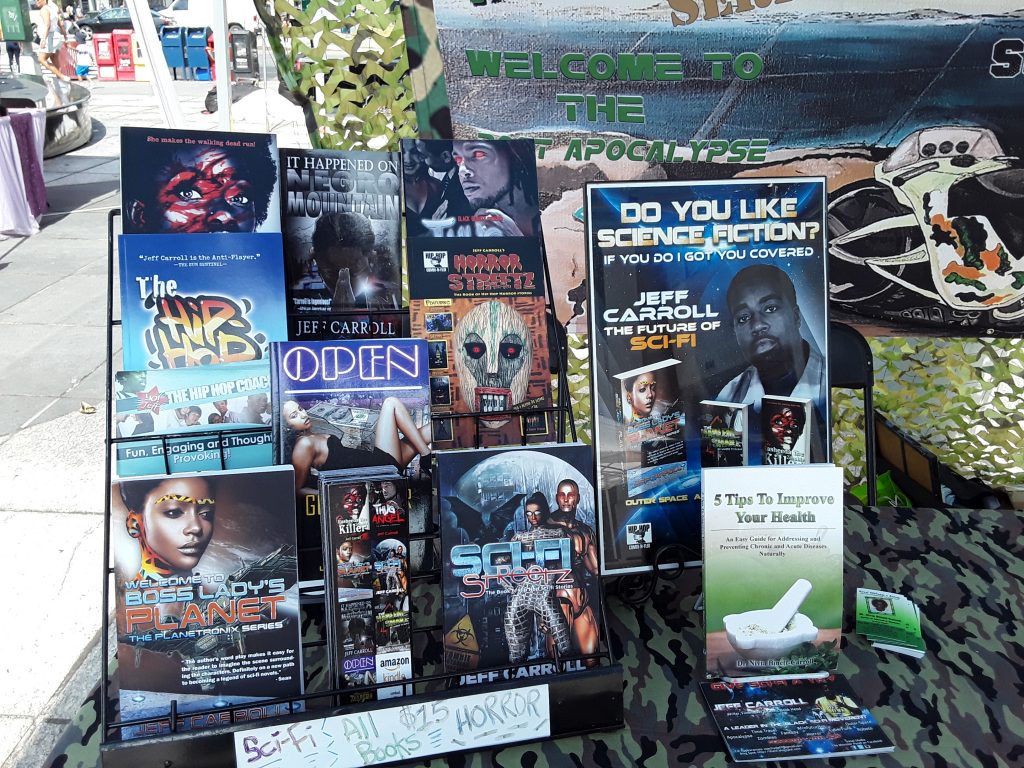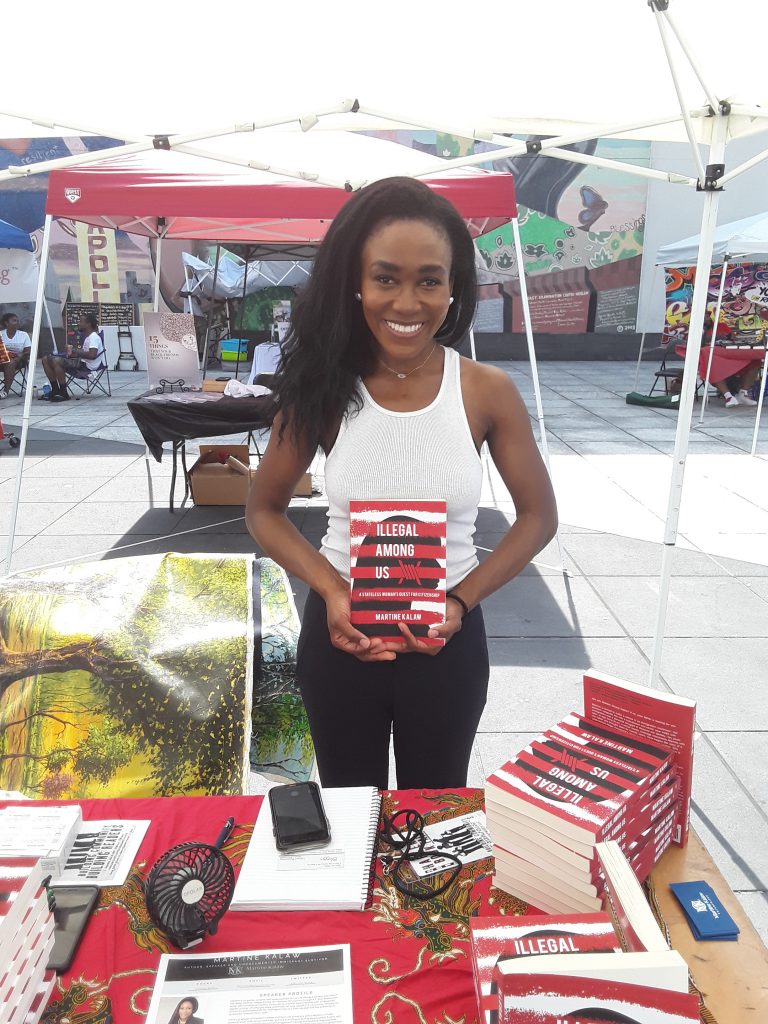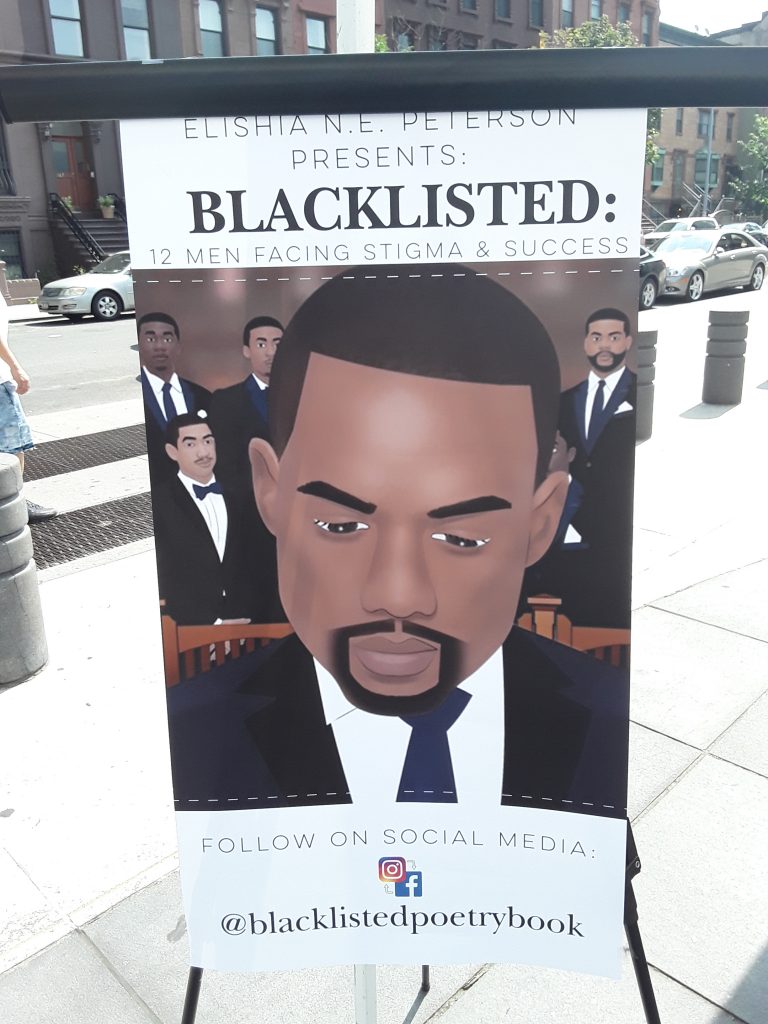 Among the organizations present at the book fair were the New York Black Librarians Caucus, and of course the Harlem Writers Guild. Notably, this day was the premier of  "A Gift to Treasure"-the latest novel from Guild member Judy Andrews.
I had the opportunity to be a part of a panel discussion at this years fair- Writing While Black: A View from the National Writers Union. It was moderated by Yusef Salaam, a member of the NWU Steering Committee. Eartha Watts-Hicks, Raymond Nat Turner and myself discussed the ins and outs of being a Black writer, and shared our experiences with the audience.
This years Harlem Book Fair was overall a better experience than in years past. I am glad to see that the panels are back, and that the mainstage readings are still a part of the program. Sometimes, a move becomes necessary in order to grow an event, and this was the case this year.
The next appearance of the Harlem Writers Guild will be at the Brooklyn Book Festival on Sunday, September 22nd. Watch this site for more details.