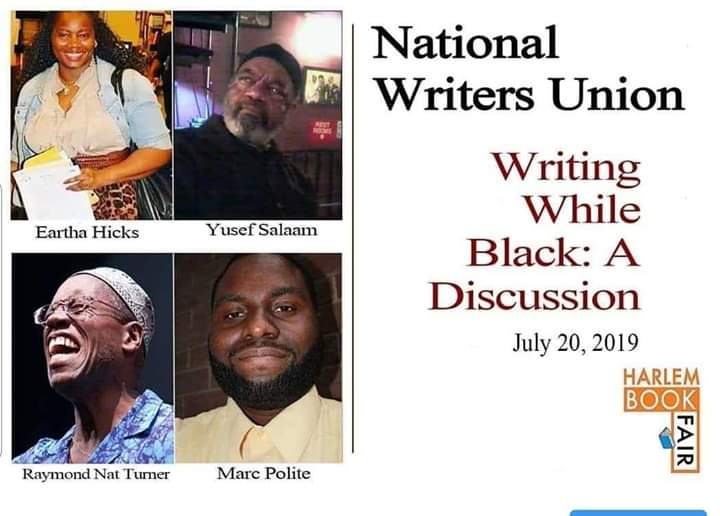 By Marc W. Polite
7.10.19- Update: The Harlem Book Fair will be relocated to the State Office Building for the 2019 event.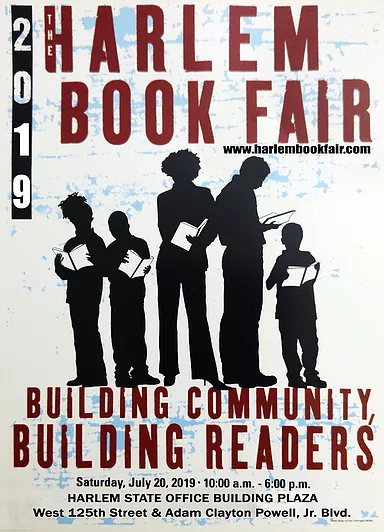 Greetings, readers. The next literary event that you should be aware of is the upcoming Harlem Book Fair 2019. It will be on Saturday, July 20th, 2019. There will be a panel discussion featuring myself, Eartha Watts-Hicks, Raymond Nat Turner, and Yusef Salaam on "Writing While Black"
It will be a collaboration between the Harlem Writers Guild and the National Writers Union. The panel will be from 4:30pm to 5:45pm in the second floor gallery of the State Office Building.
Bob McNeil will be hosting spoken word readings from the main stage. For more information, visit the official Harlem Book Fair website.