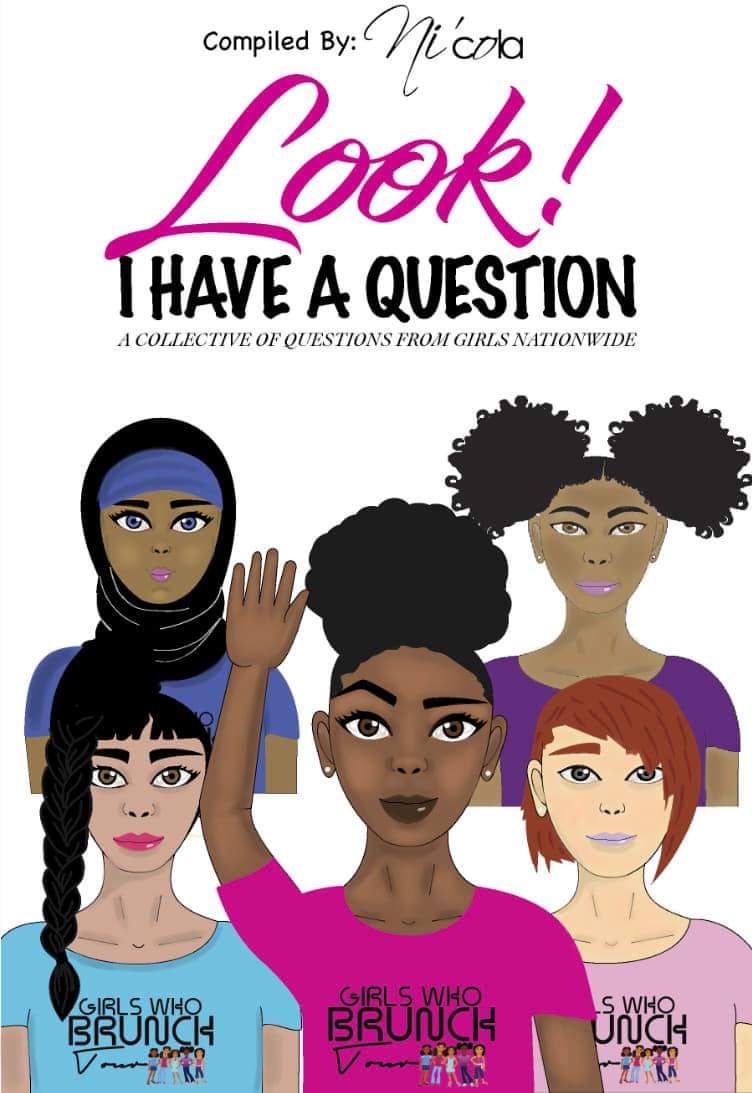 By Marc W. Polite
Greetings, everyone. It is Writer Wednesday, and that means its time to learn about the works of other writers. Readers of Polite On Society will remember Ni'cola Mitchell, who we have reached out to in an author profile two years back. Today, we're following up to let you know about the latest offering from Ni'cola- "Look I Have A Question"
Look! I Have a Question is inspired by the experiences of Ni'cola from the Girls Who Brunch Tour, an initiative to empower at risk girls 9 to 17 years old.
About The Book:
Look I have a Question! boldly answers the issues and topics that we were all too afraid to ask out loud as teenagers. In a series of national gatherings, Girls Who Brunch Tour, met over 6039 young girls from around the country who would anonymously submit questions that they were too afraid to ask out loud. Is friendship a real thing? Is love supposed to hurt? How do I know who is really for me? With the everyday stresses of bullying, peer pressure, discovering who you are and what you want to be, while trying to maintain friendships can be a bit much. And parents just don't understand right? Or do they?This guide was created by young girls for young girls, so that their stories can be heard and understood. Explore open and intimate questions that will help you understand how you too can begin to ask the questions that you so badly need the answers to.
To pick up the book, visit this link here: Look! I Have A Question
About The Author:
Ni'cola Mitchell, Founder of Girls Who Brunch Tour, is a Best-Selling Author who was also featured in Black Enterprise 2015 as one of the 5-Follow Worthy Bloggers to Watch . She entered the literary scene with one main objective: To Stimulate Your Mind, One Word at a Time.Through her independent publishing company NCM Publishing, Ni'cola published numerous titles which have been featured on various best-selling lists throughout the country. Much of her work revolves around complex relationship issues and Mitchell's compulsive desire to see women overcome challenges. Ni'cola is the CEO of NCM Books, founder of From the Pen of Ni'cola blog, and Co-Owner of Strategic Connections Plus a start-up business consulting firm that facilitates the growth of small business. She has penned 14 novels, published 125 titles, and has helped over 800 authors and independent publishers publish their books successfully.