Greetings my readers. As many of you know, last week I celebrated the ten year anniversary of Polite on Society with an event at Sisters Uptown Bookstore.
It was an awesome evening, full of discussions, and I had the opportunity to see people in person who I haven't seen in years. Even though I am a blogger, there is nothing like an in person meeting where you meet and exchange ideas.

As we discussed the journey as a blogger, author, and later poet.. the question of "what next?" came to the forefront. What is sitting on my consciousness lately is this notion of tackling playwrighting as my next endeavor.
It's been on the back burner, because life happens.. but people are encouraging me to get to it. The power of positive feedback and encouragement can not be underestimated. I want to say a hearty thank you to everyone who came by that evening, and to those of you reading these posts from wherever you are.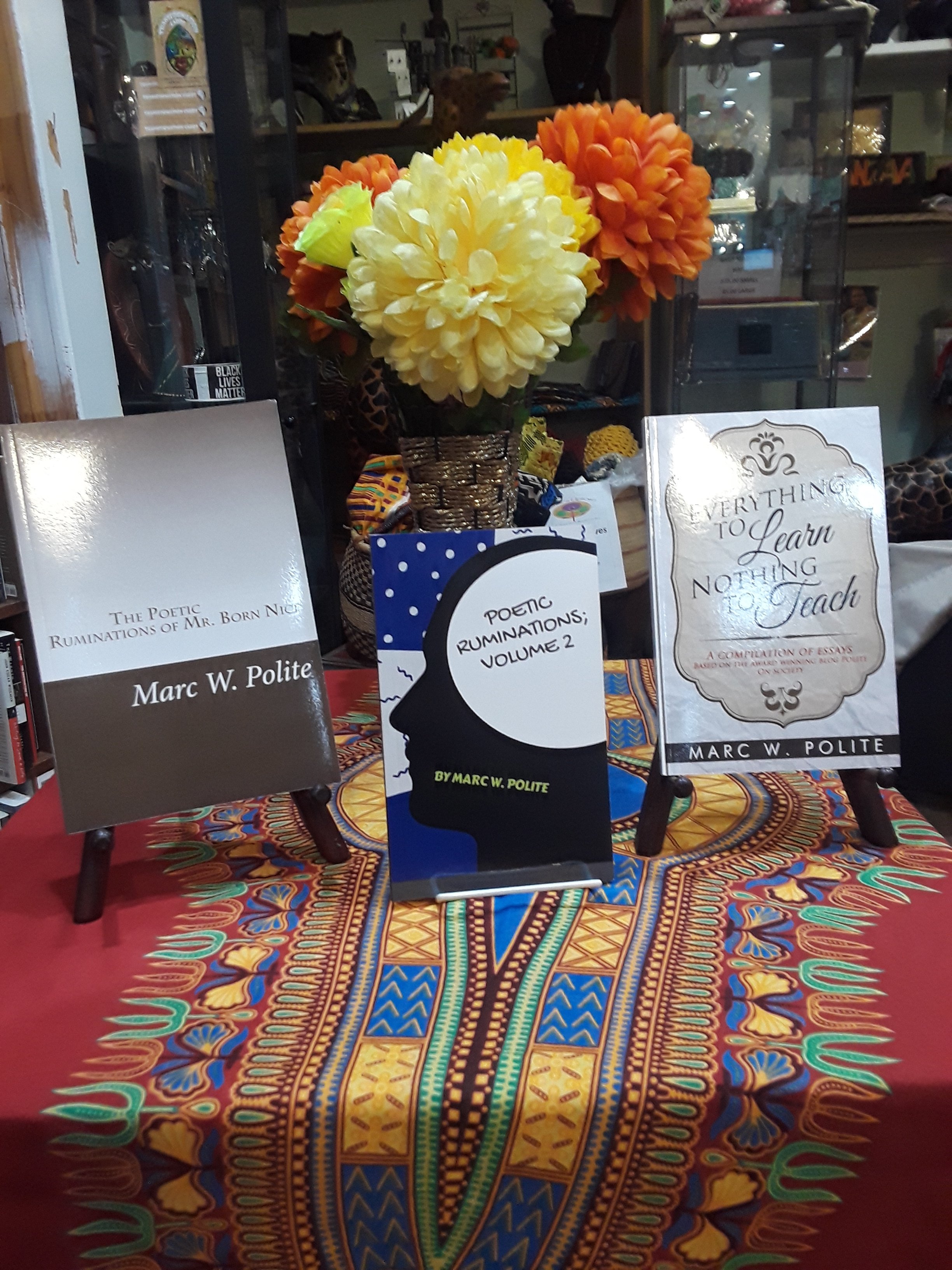 With three published books and a decade of blogging under my belt, I still have a lot more that I want to do in this literary field. May has been a crazy month for yours truly, and it seems like I've been everywhere and nowhere at once. It's all for a purpose though, so it's worth it.
Thanks again, and take care.