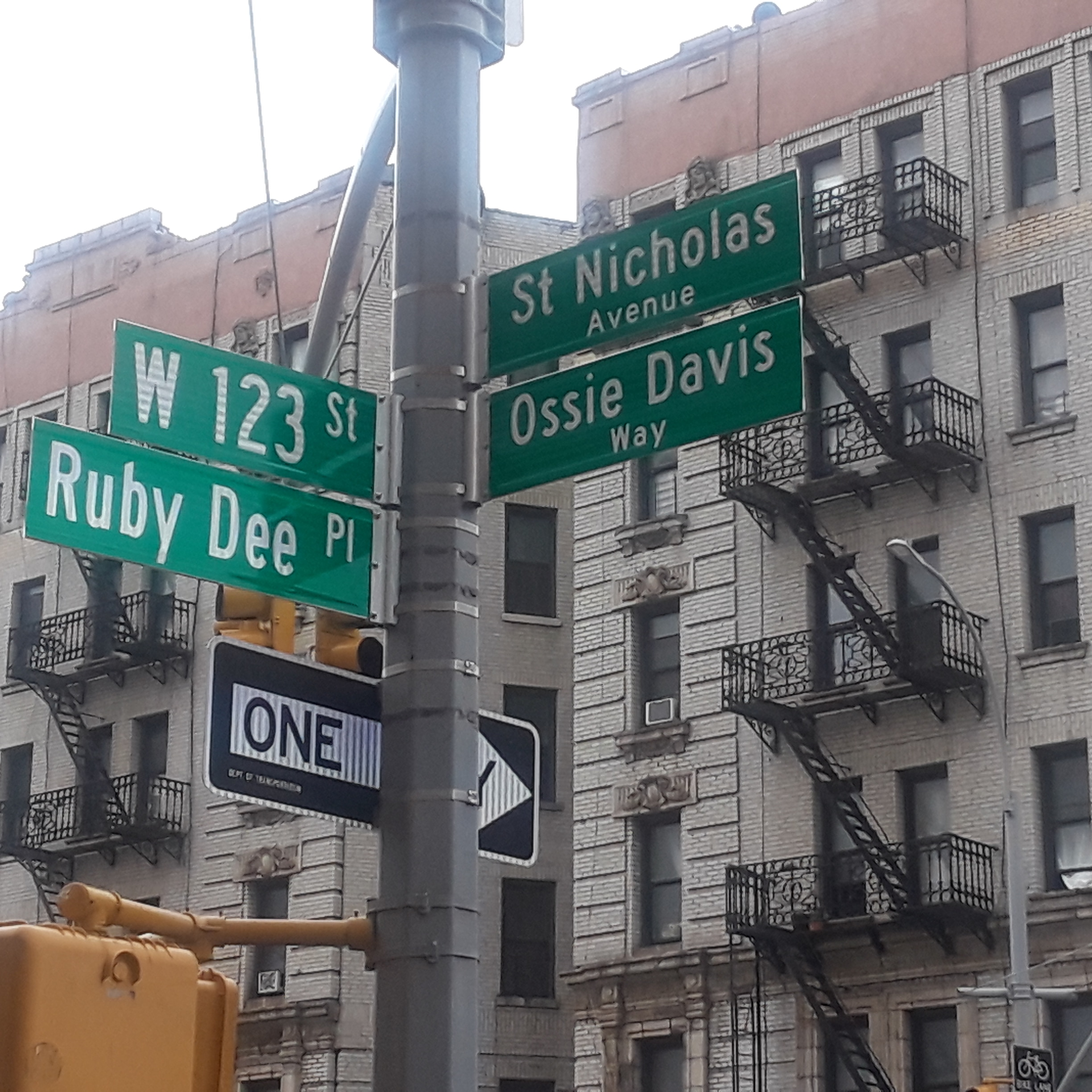 By Marc W. Polite
On April 20th, 2019, the Harlem community gathered to recognize the legacy of Ruby Dee and Ossie Davis. On a windy early afternoon, people gathered to witness the co-naming of 123rd street and St. Nicholas Avenue to Ruby Dee Place and Ossie Davis Way.
This renaming is the culmination of a petition filed 3 years ago by the Dwyer Cultural Center.
Inez Dickens, Former NYC mayor David Dinkins, and Manhattan borough president Gale Brewer were among the politicians who spoke at this event in recognition of the life work and activism of this couple. Reverend Al Sharpton also spoke at this ceremony.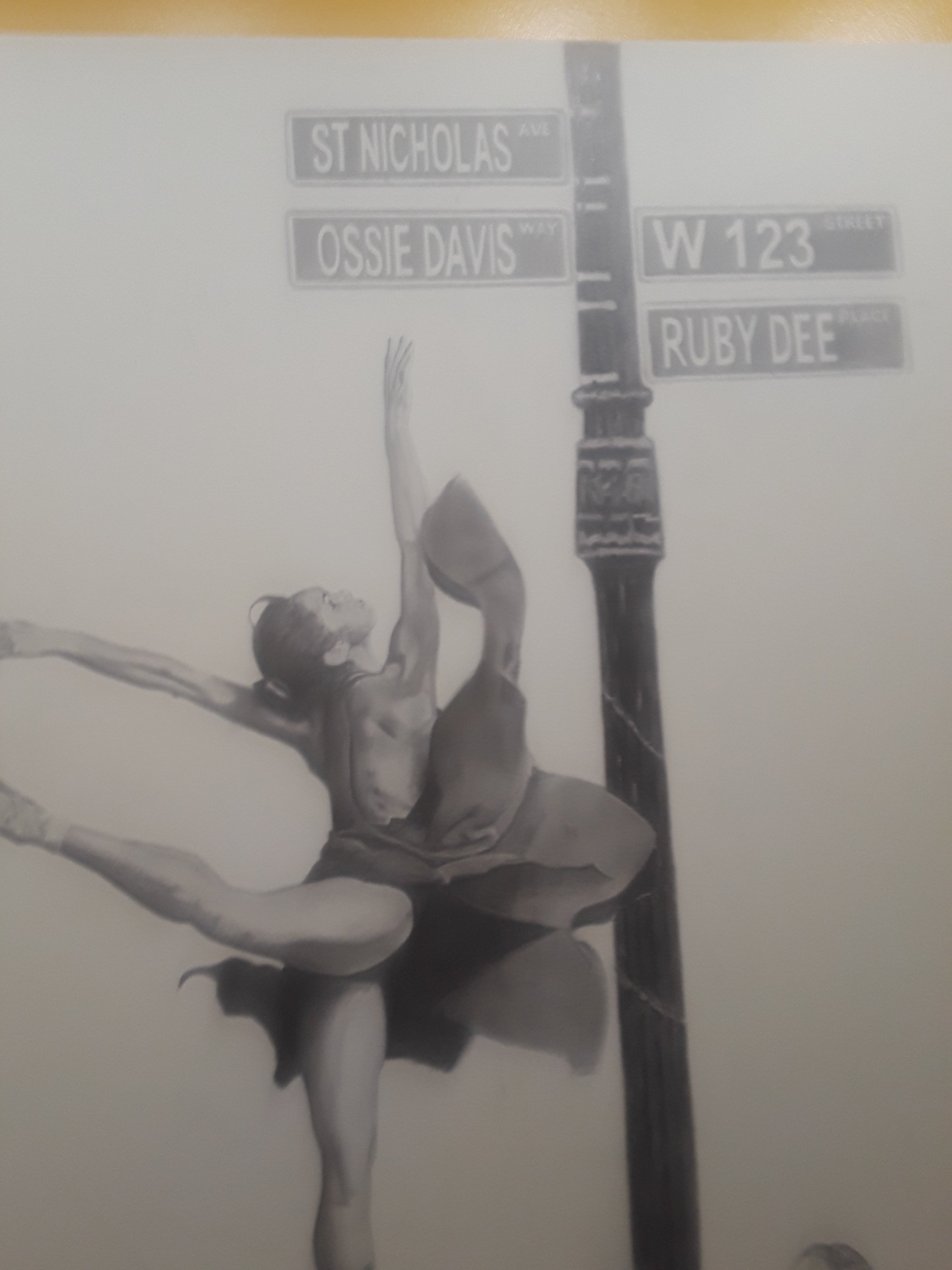 Just before the renaming ceremony, inside the Dwyer Center was an exhibit of artwork of Ruby Dee and Ossie Davis from a number of different artists.
Both Ruby Dee and Ossie Davis were members of the acclaimed Harlem Writers Guild. Ms. Ruby Dee, in particular was very generous in her advice and support for other writing artists. They are revered by the Guild for their role in continuing the legacy that began in 1950.