by Marie Miguel
It seems everyone knows someone with a mental illness. Somehow, though, few people will admit they themselves have mental health issues. And that's understandable. After all, the stigma of being labelled as mentally unwell hasn't gone away. Not yet, anyway.
Reading books about the human condition can help you understand life better, but you still have to deal with the issue of what other people think. Yet, there is one small glimmer of hope of putting stigma in the past. It's coming from what many people would consider an unlikely source: technology.
Problem #1: Privacy
Let's say you decide you have a mental health issue. Maybe you've been feeling pretty low and suspect you're depressed. Or, you might have so much anxiety that it's beginning to disrupt your work and home life. You decide you probably need to seek help.
Then, you begin to think about the consequences:
Who will see you go to the counselor's office?
What will it mean if your boss finds out?
Will your friends laugh at you or treat you differently?
Why Privacy Matters
The issue of privacy can keep people who would otherwise benefit from mental health care away from a physical office. They may feel sure the services will help them, but they don't want anyone to know they need help dealing with their problems.
So, they try to carry on as well as they can alone. They may damage their relationships, destroy their careers, and feel absolutely miserable. But, hey, they can still take pride in being seen as "normal."
Telehealth to the Rescue
With telehealth services, you can have therapy from your own home. No one needs to find out unless you choose to tell them.
Here's how it works:
You go online to reach out to a telehealth provider. You choose a counselor and set up an appointment. Then, you download the required app. When the appointment time comes, you have a videoconferencing session and talk about whatever you like. Your counselor works with you to solve your mental health issues. Voila! You've gotten the help you need, and your privacy is intact.
Problem #2: Normalizing Mental Health Issues
Right now, you may feel that privacy is the most critical issue for you. But, if you really want to change the way society looks at mental health issues, technology can help with that, too.
Mental health apps can help you manage anxiety, depression, and other conditions wherever you are, whoever you're with. Some of the available apps include meditation apps, apps to help you manage symptoms of anxiety or depression, apps to improve your mood, and even apps that use tried and true psychological techniques like Cognitive Behavioral Therapy.
Then, you can show others that you value your mental health enough to make taking care of it a part of your everyday life. You can bring the subject of mental health into the clear light of day. You can truly be a part of the solution.
Technology is an ever-present part of life today. It's changing the way we do even the smallest tasks. Why not use it to tackle the problem of stigma to make mental health care more accessible to everyone? There's really no reason not to go for it.
—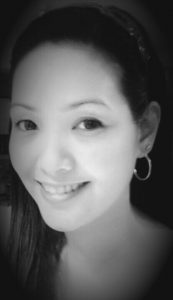 Marie Miguel has been a writing and research expert for nearly a decade, covering a variety of health- related topics. Currently, she is contributing to the expansion and growth of a free online mental health resource with BetterHelp.com. With an interest and dedication to addressing stigmas associated with mental health, she continues to specifically target subjects related to anxiety and depression.