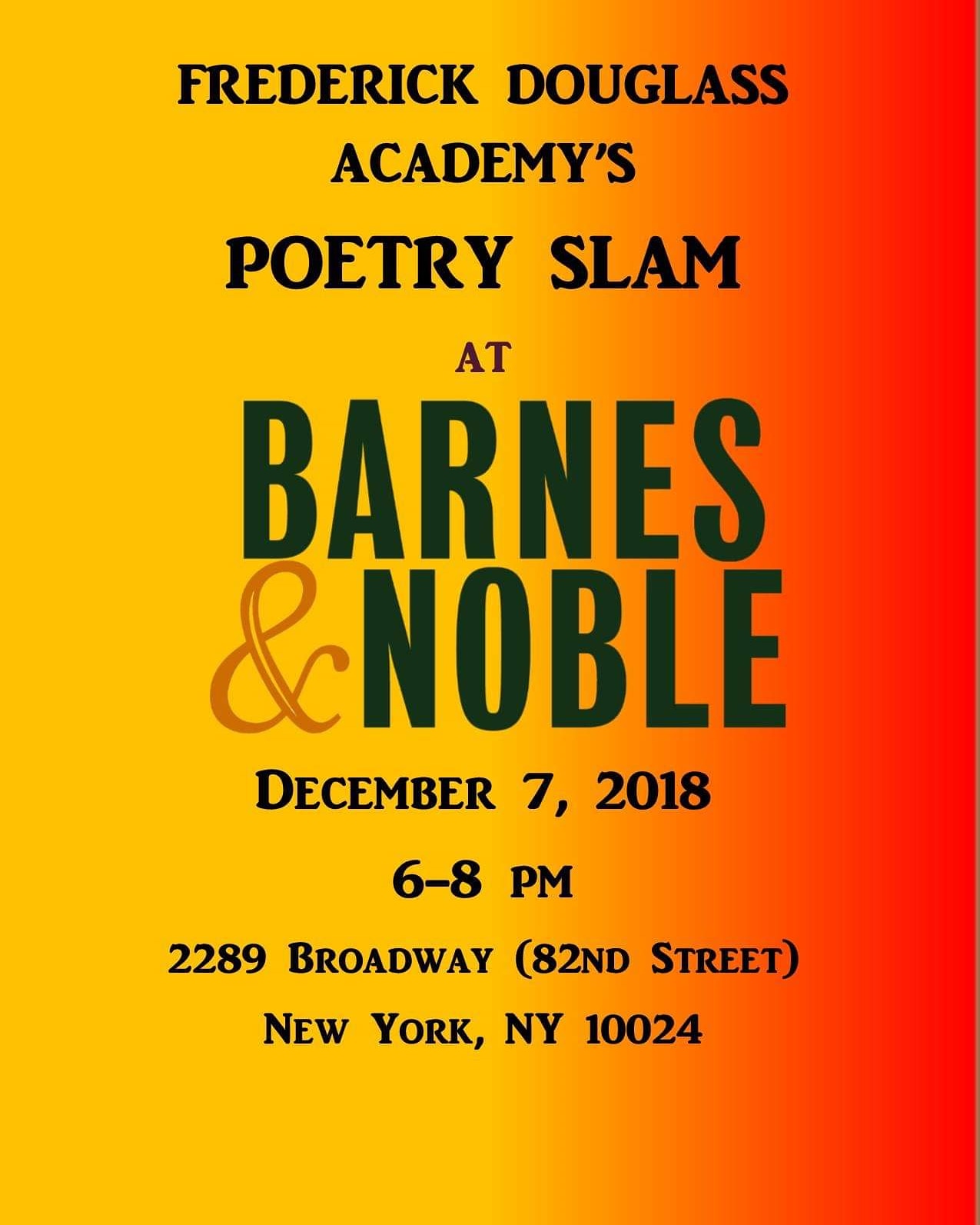 Greetings, everyone. I want to share with you all a bit ahead of time an upcoming Poetry Slam. Frederick Douglass Academy will be hosting a poetry event on Friday, December 7th, 2018 from 6 to 8pm at the Barnes and Noble on 82nd street.
The guest poets for the evening are:
Marc Polite, Keisha Molby-Baez, Taneeka L. Wilder, Damien Tillman, and Aly D. Poems.
Come through if you can!