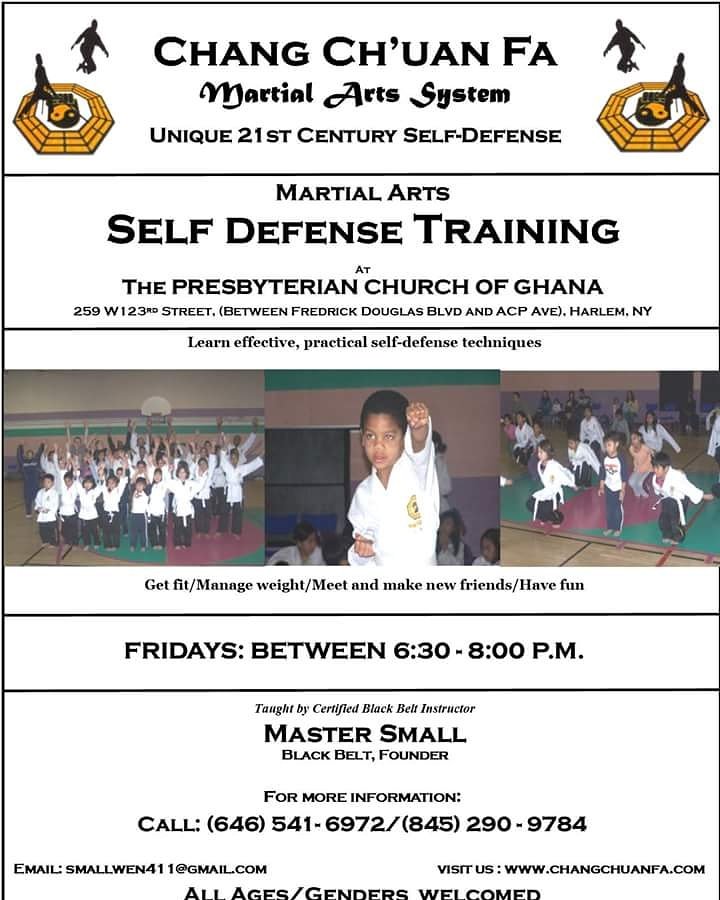 Greetings, everyone. For those of you reading who are interested in Martial Arts, Master Small is teaching in Harlem starting this Friday.
The classes will be held at the Presbyterian Church of Ghana at 259 West 123rd Street on Fridays from 6:30-8pm.
Update: 10.5.18 @5:18pm
Good afternoon, all. For those who may have been interested in the Martial Arts class in Harlem tonight, unfortunately it had to be canceled. I'll let you know when it resumes.