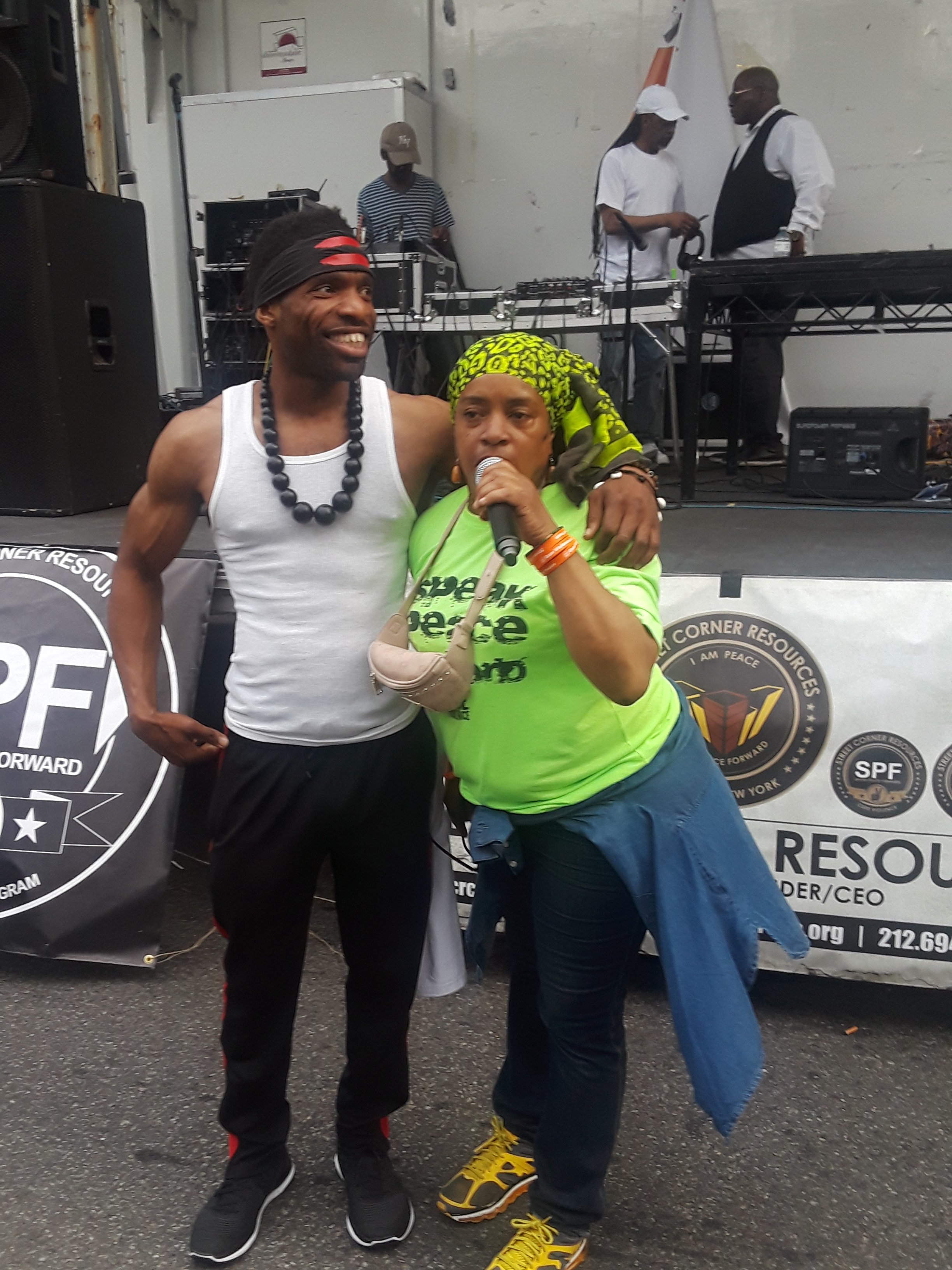 by Marc W. Polite
This past Saturday in Harlem, the first Harlem Day of Peace Festival occurred. Held at 139th street between 7th and Lenox, the Day of Peace Festival was an afternoon of entertainment and community. Co-sponsored by Community Board 10, this event by Street Corner Resources brought out artists and elected officials to entertain and inform the attendees. Founded by Iesha Sekou, Street Corner Resources is an anti-violence, community based organization that serves the Central Harlem community with vital connections to social services and support.
Street Corner Resources also hosts the monthly Peace Cafe, a showcase of recording artists, poets, and musicians. Among the acts who performed were  Oscar Sanders, Divas Nation, Carnegie Kid, 17 Racks, and Angela Brown. At the end of the performances, attendees were pleasantly surprised by an appearance by battle rapper of note and recording artist Loaded Lux.
In addition to the performances, there was access to information that would be useful to attendees. There were tables from the Board of Elections, The Civilian Complaint Review Board, and a Credit Counseling service present.
The next event to look out for from Street Corner Resources will be their forthcoming Health and Wellness Fair on Saturday, June 23rd, 2018 from 12 noon to 6pm. It will be held at Fred Samuel Playground on 139th street and Lenox Avenue.